Best privacy-oriented productivity apps in 2022
We dive into the best productivity apps currently available which place high importance in the privacy aspect of their service. Read on for recommendations!
Many productivity applications with significant, if not leading market shares in their area, collect far more personal data than you might expect.
Let us share the good news with you: you can have your privacy cake and eat it, too. There are numerous privacy-forward apps and services you can rely on for getting things done. In fact, if you decided today to completely scrap your current stack and rebuild it using apps that don't track you on the internet, spy on your messages, or hoard vast amounts of your personal data.
Time tracking

✅ Our pick: timeBro
timeBro is a time tracking app from Germany that automatically records your activity on your computer. All the tracking data stays on your computer, and it serves as an aid for you to complete your timesheet in just a few clicks. It's also convenient because all of your time tracking data lives in the desktop app, so you don't need to be online for it to work.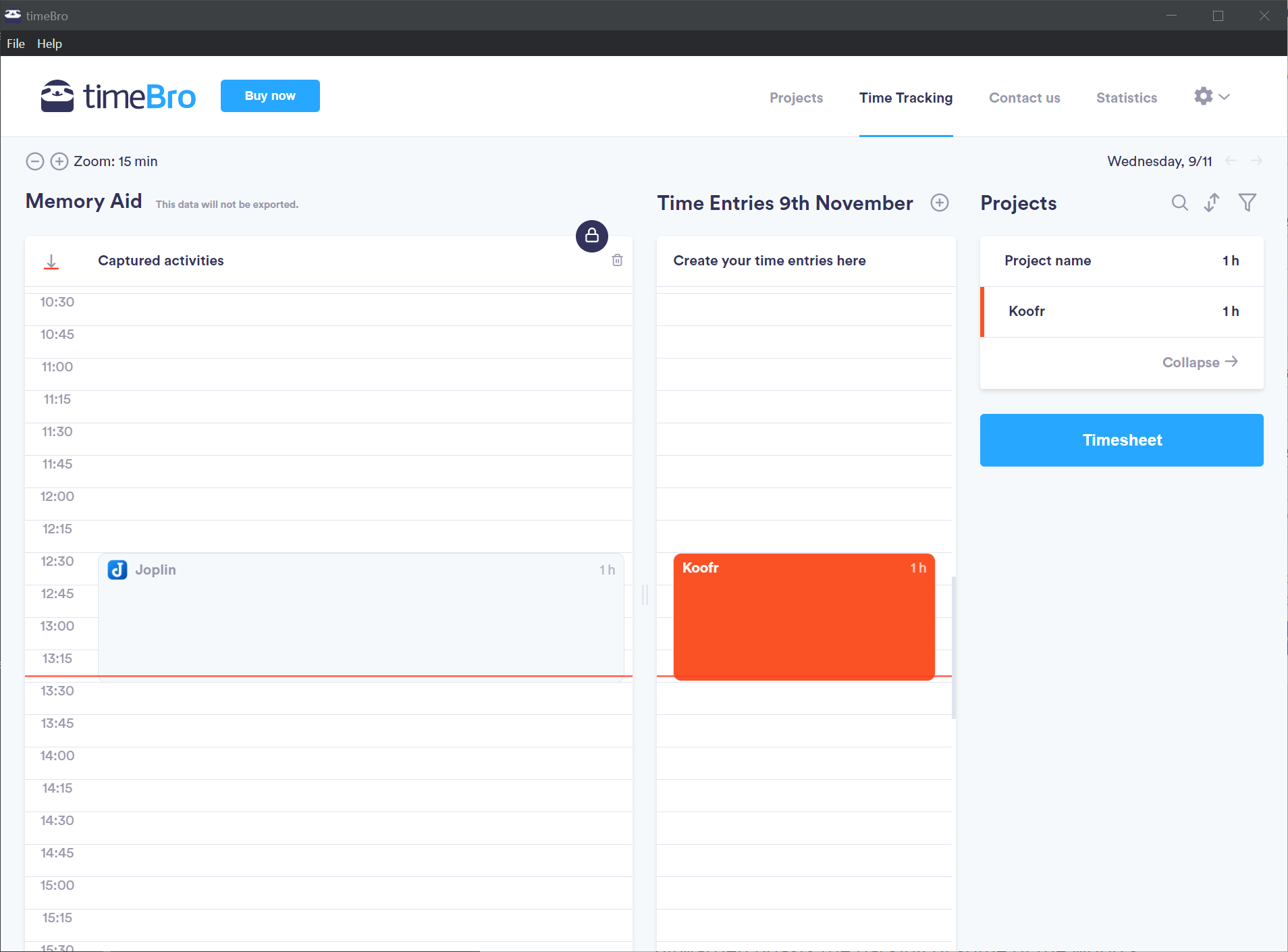 Alternative:
Timely - a time tracking app developed by Memory, a company based in Norway. Timely, too, doesn't share your timeline or activities with your employer, but is more web-centric. Timely aims to be "more than" just a time tracker - for example, the company has also created a deep-work tool that can help you figure out when you're most productive, and help you rearrange your schedule accordingly.
Password management

✅ Our pick: KeePassXC
KeePassXC is a free, open-source, cross-platform password management software. It was forked from an older password manager called KeePass, which is also still being developed, but only as a desktop application. While multiple ports of KeePass exist for various devices and platforms, we prefer to keep it simple and just use KeePassXC, which is available for most current systems.
With KeePassXC, you can create multiple password vaults (for example, for personal or shared passwords, or for TOTP secrets) and even use Koofr to host your vault, so you can access it across your devices. A browser extension that allows you to auto-fill your credentials on login forms is available for most contemporary browsers.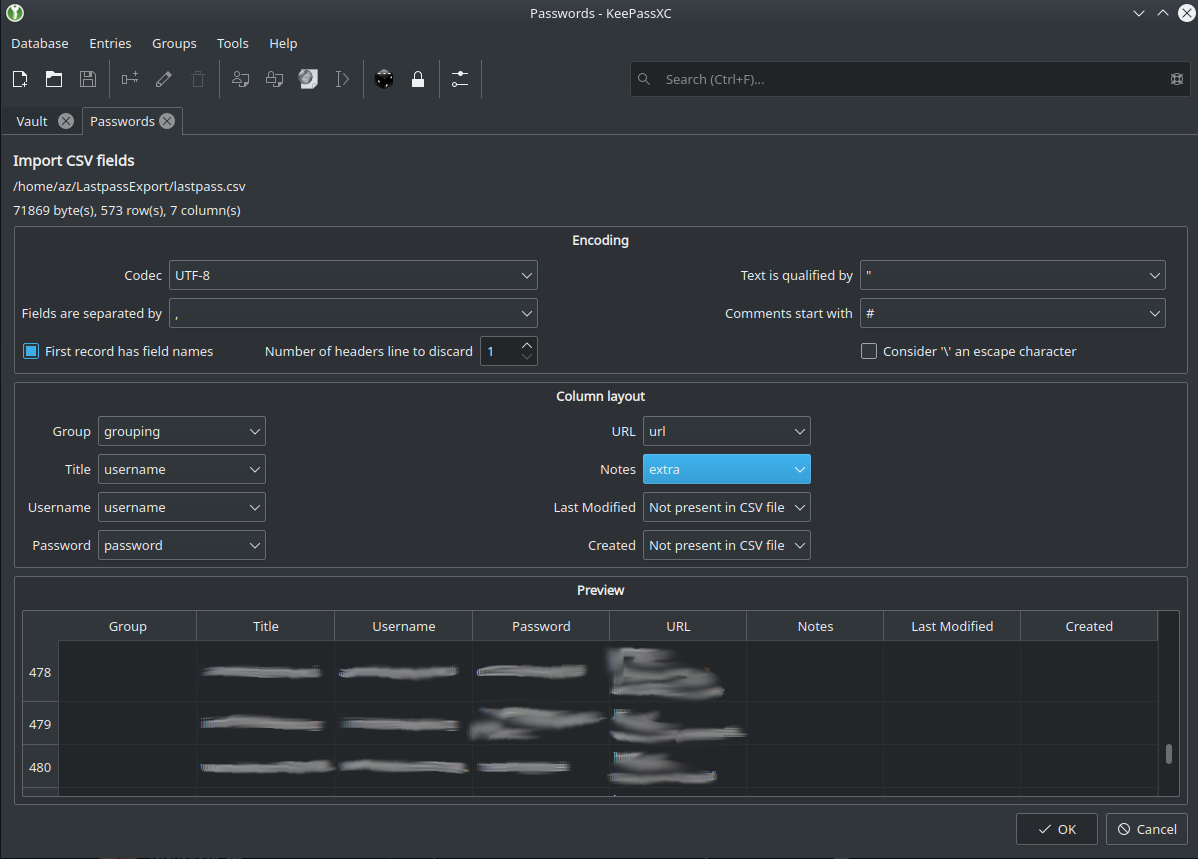 Alternative:
BitWarden - another open-source password manager available across various devices. BitWarden is free for individuals, but offers paid plans for users who need access to premium features or additional user accounts for their family members. Business and enterprise plans are also available. BitWarden also supports self-hosting on selected plans (including free).
Notes

✅ Our pick: Joplin
Joplin is a free, open-source notes and to-do list app, available cross-platform for desktop and mobile devices. Joplin offers comprehensive Markdown support out of the box and also supports end-to-end encryption. You can use a variety of server options to back up your Joplin notes and sync them across your devices. We also love Joplin because it's a wonderful passion project created and maintained by a sole developer, Laurent Cozic. To find out how you can use WebDAV to connect Joplin to Koofr and back up your notes to cloud storage, read our guide.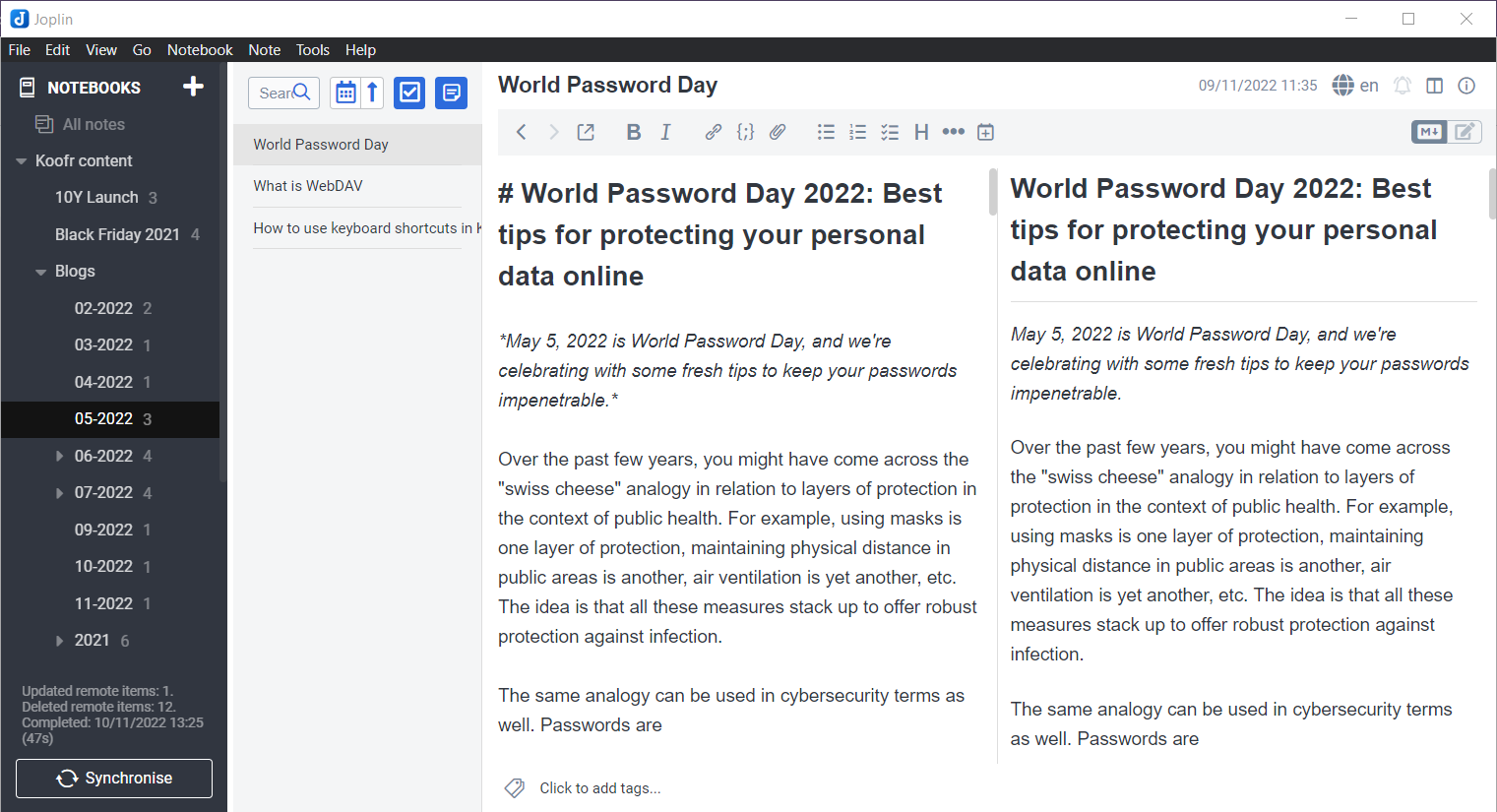 Alternatives:
Standard notes - an end-to-end encrypted note-taking app that enables you to sync your notes across devices, and also features a web-based editor. The privacy-oriented app is rich in security features and allows cloud backup on paid plans - sadly, Koofr is not yet supported.
Obsidian - a free knowledge base tool and Markdown editor that works on top of text files. You can connect and link files and create various visualizations. There are over 200 plugins available for Obsidian, expanding its features even further. Its only downside is that it forces you to subscribe if you want sync your desktop and mobile apps, instead of letting you use your own backup.
Cloud storage

✅ Our pick: Koofr
If you're looking for cloud storage at the intersection of privacy protection, reliability, rich features, and a responsive support team, then you should look no further than Koofr. We place immense importance in the security and privacy of your data, but we want Koofr to be as versatile for you as possible, too. That's why we are constantly developing new features like our Office for the web intergration and image editor. You can connect Koofr to other cloud storage accounts or use WebDAV to hook it up to a number of useful third-party apps (some even mentioned in this list!). Read more about Koofr and what we stand for.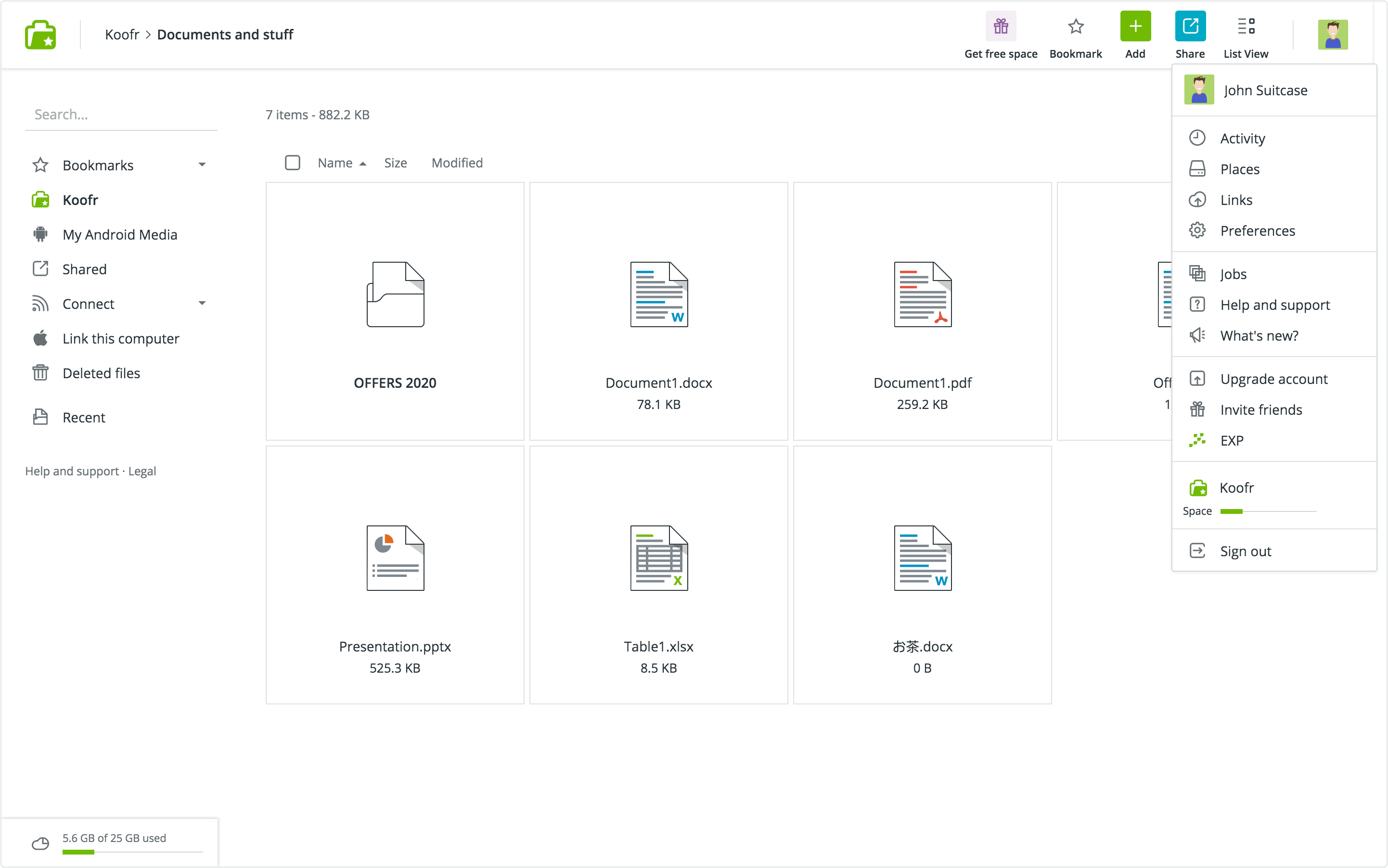 Messaging

✅ Our pick: Signal
Signal is an instant messaging app which offers secure, end-to-end encrypted messaging. Until very recently, you could also use it to send SMS messages to contacts who were not Signal users, but it now focuses exclusively on secure messages. It is open-source and available cross-platform. Signal has grown quite popular recently, so chances are your contacts are already using it, too!
Alternative: Threema - a Swiss-based open-source instant messaging app with end-to-end encryption and separate versions for individuals and companies. Unlike Signal, Threema is not free, but on the other hand, it doesn't require a phone number.
Email

If you're looking to get away from Big Tech, one big step is to move to a smaller, privacy-oriented email service provider. Thankfully, there are several such services available, and with most of them, you can get started easily with a free basic email account. Here are three great European options for you to choose from: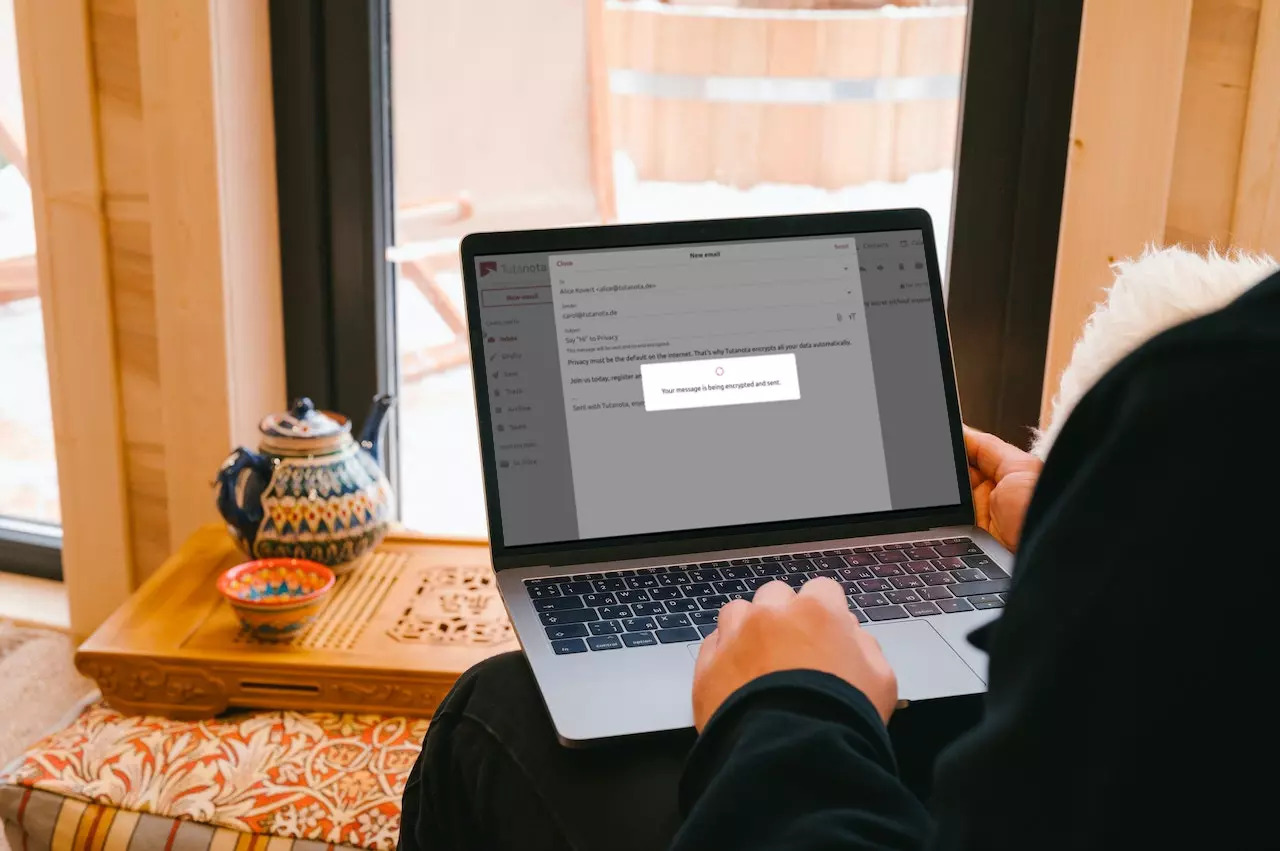 Tutanota - a German email service focused on security and privacy. You can get a free personal email account on Tutanota, and if you like, you can upgrade it to a premium plan and/or purchase add-ons like extra storage, aliases, and other collaboration tools. It includes an encrypted calendar.
Proton Mail - an encrypted email service based in Switzerland. Proton Mail offers a basic free email plan as well as premium plans with advanced features, such as additional addresses and custom domains. Included in the Proton suite are also a calendar service, limited cloud storage, and VPN.
Runbox - a privacy-oriented email service based in Norway with a long history of service. Runbox does not offer free plans, but you can tailor your account storage and bandwidth capacity according to your needs. Runbox is also run on 100% renewable energy.
Notable: DuckDuckGo Email Protection - an email masking/forwarding service that lets you use a DDG email alias whenever you don't want to use your real email address. It also removes any hidden trackers from received email. If you're not ready to say goodbye to your Gmail just yet, this is a good first step toward protecting your email privacy.
Browser

When it comes to browsers, it's hard to pick a single one to recommend. Members of our team swear by different browsers, and some of us use multiple browsers for different purposes (work, private, etc.). Nevertheless, here are our favourite privacy-oriented browsers that we're currently using: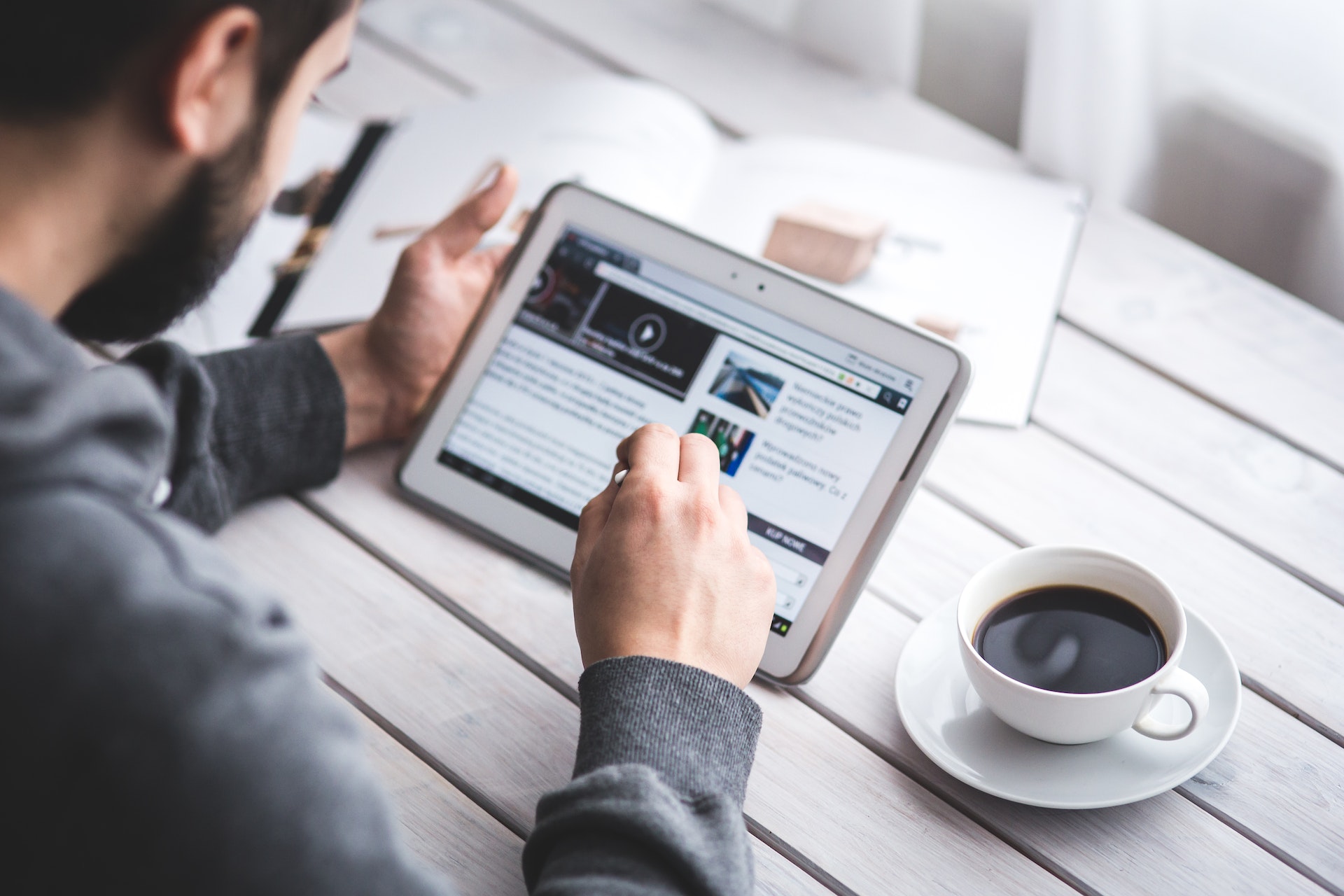 Mozilla Firefox - the only major browser that is NOT Chromium-based. Comes with powerful privacy options, but you might need to tweak some settings to get the level of privacy you want. Not to mention, it has persevered throughout the browser wars as an independent, non-profit project. Firefox also features an optional VPN service, Relay spam protection, and more.
Vivaldi - a versatile browser with out-of-the-box tracking protection and built-in adblocker. Vivaldi has a unique and fully customizable UI with innovative features like stacking and vertical tabs or parallel page viewing. It also includes a built-in calendar and an email client.
Brave browser - a privacy-focused browser that comes with built-in ad-blocking and tracking protection. It features advanced privacy protection with fingerprint blocking and an optional VPN (for mobile). It also includes a secure crypto wallet and other blockchain-related features.
---
Did we miss any privacy-oriented apps or services you love? Join the discussion in our Reddit community!