External hard drive vs. cloud backup
The good and the bad of two of the most popular backing up options - external hard drive and cloud backup. We look at the pros and cons of both options and give you a suggestion on which one to choose for your backups.
[Updated December 2019: Infographic added.]
Unless you still believe that saving your documents on numerous USB keys is a good backup strategy (it's not!), you are probably using or thinking about using the two most common ways of backing up your data: external hard drives or online/cloud backup.
To make one thing clear: choosing any form of backup is good and it's immensely better than no backup! But let's take a look at the pros and cons of both.
External hard drives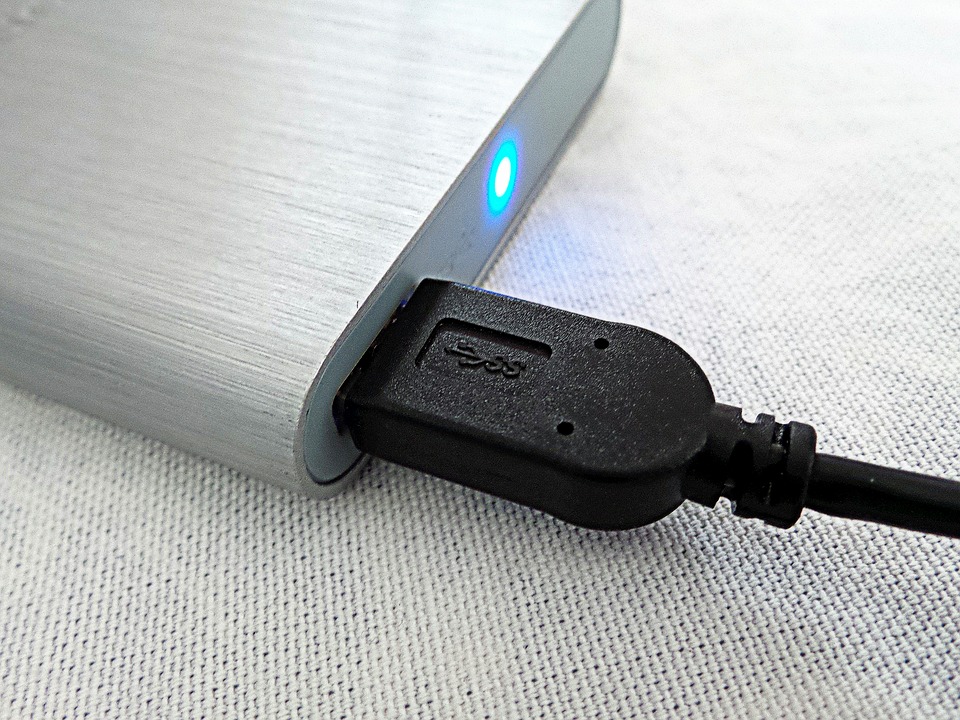 Advantages
---
Affordability. The prices of external devices for storing your files have dropped and you can get a quality backup drive with 1TB of storage for under 70 €. Also, once you bought the disk, it's yours. No need to pay a monthly fee or maintenance.
Speed. With the new USB 2.0 and USB 3.0 technology that most new backup drives use, data transfer is really fast.
Portability. You can just put it into your bag and your files are always with you. There's no need to connect to the internet to get your files.
Security. Portability also means that you're in control of your files and know exactly where they are and what's happening with them.
Disadvantages
---
They break. This is a very important disadvantage – disks can break down, just like the hard drive in your computer. In that case, you're no better off than with a broken computer. And it's sadly a lot more common than you'd like it to be.
Portability. Yes, we know this was an advantage, but in the world of data backup, that's also a disadvantage. If your data is saved on something physical that can be carried around with you, that means that it can also get stolen, lost, dropped in water or destroyed in a fire.
Connected to your device for regular backup. If you want a regular backup (and that's really the only one that makes sense), the backup drive has to be connected to your device all the time. That is either an annoying chore or your backup is not up to date.
You are the only one responsible for your security. There's a chance you're not a security expert. Perhaps you don't really know how to encrypt the files on your external hard drive or you just can't be bothered. In this case, your files aren't that secure as they could be.
Limited space. The real downside, in the long run, is the fact that you can't really upgrade your external hard drive once you run out of space. That means buying a new one and/or keeping your files backed up on two or more drives. Kind of unpractical.
Online/cloud backup service

Advantages
---
Affordable. Unless you're a big company with lots of data to store, cloud storage is very affordable. You can pick a plan that suits you from 0,5€ per month in Koofr for example.
Possible to upgrade to larger storage. That's the beauty: you're paying for the size of the plan that you need and you can upgrade anytime if you do run out of space.
Available on different devices. Backup is painless and can be automatic from all your devices. No need to think about connecting anything to your device.
Safety. Your data is not in danger of being burnt to a crisp in case of a fire or to be stolen from your bag. It's stored offshore and therefore safe.
Security. Backup and storage service providers pay a lot of attention to security - they encrypt the files both on your device and on their service and, honestly, this is more encryption than most users will ever need.
Sharing features. By storing your files online, it's easy to share them with your friends, family or co-workers if that's needed.
Connectivity with other cloud backups. Koofr has a feature that makes things even easier. You can connect your existing cloud storage accounts and browse them all inside Koofr.
Disadvantages
---
Trust. You have to trust your cloud service provider. Check the conditions and learn where and how your files will be stored. Don't hesitate to ask if you have any questions regarding security.
Initial speed. Some factors can make an initial backup (when you are transferring all the files to the cloud) slower – a bad internet connection can be one of them.
Ongoing costs. If you're storing your files in the cloud, you have to pay a monthly fee. But taking into account the cost of a new external hard drive every few years (which is almost inevitable) the price tag ends up being the same.
So, which option should you go for?
If you have to pick one, choosing an online backup service is the right choice. The advantages and flexibility outweigh the advantages of external hard drives. But the good thing is you don't have to pick just one. It is actually recommended you back up on an external hard drive and use the cloud backup service as an additional backup layer.
Check out our Infographic for a visual representation of both backup options.
Check out Koofr's plans for backing up your files - create a free account with up to 10 GB of storage.
Want to talk to us? Join us on the Koofr subreddit!