Why should you stop using USB drive NOW
How are you moving your files around? Many people still rely on the good old USB stick. If you're among them, keep reading and see why you should put your USB drive in your drawer and keep it there for good!
There's no denying that USB flash drives were a cool invention. They are small, portable, they work on all computers, and you have a box of them from the time they were a go-to business gift for all companies and conferences. They are great for temporary storing of files. But unfortunately, they also come with significant downsides.
Check out our video or read on.
Not again ...
Now, don't tell us this has never happened to you: you stored something on your USB drive and then suddenly next time you tried opening it, the file on it was corrupted. Ugh. USB drives have an expiration date, and sadly, it's not printed on them, meaning they can let you down at any time. They are manufactured cheaply, and they are bound to show malfunctions eventually. Usually when you least need it.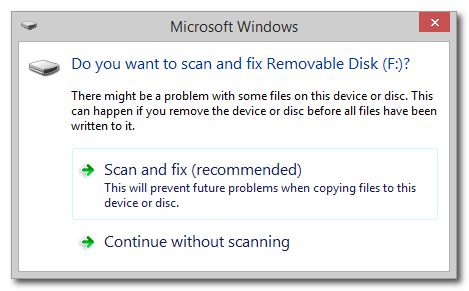 We want more space!
The space you buy is the space you get, and in the case of USB drives that's usually not much more than a few GB. You can't expand it, and once you realize that your file is too big to fit on the drive, you've already lost some precious time.
No way back.
Accidentally deleted a file from your USB key? Say goodbye to it, because there's basically no way to reverse that. If you're not careful, you can lose your documents with a click of a mouse! No backup, unless you've made several copies on several USB drives.
Where did I put it?
The fact that they are portable and small can often be a disadvantage – they can easily be misplaced, lost or stolen (yes, the USB drive your sister borrowed and never returned also falls in this category). And once the drive is lost, so are your files. Bummer.

How about security?
Researchers found a flaw in USB flash drives back in 2014. It's an issue that can take over the input of the keyboard and therefore transfer control of the device to a hacker. Not a pleasant scenario, huh?
What's the alternative to this outdated technology? Well, obviously, Koofr cloud storage. :) It offers expandable storage (as much as you need with our flexible plans, works on your mobile phone, offers backup options and stores all your files safe and secure on EU based servers. You can quickly get your FREE account with up to 10GB of free cloud storage space and have access to your files from anywhere. And lastly: are you a company thinking of alternatives to giving out USB drives? We've got an idea for you! You can give out Koofr paying plans at your next conference, why not? ;)
Want to talk to us? Join us on the Koofr subreddit!