Koofr Features
Putting your files to use on Android
How to access, view and edit your Koofr files on the go with Android devices, including seamless integration with Microsoft Office for Android and other Storage Access Framework clients.
Well, now you have your all new shiny Koofr filled up with uncountable number of photos of your cat, twenty Vine attempts at portraying your significant other trying to get the said cat from beneath the bed, two seasons of The Walking Dead to binge watch, the complete works of Wagner (conducted by Solti), ripped from ancient CDs at best possible quality, and an infinite number of folders full of work-related documents that conjure up the priceless feeling of anxiety whenever you look at them.
Knowing that all these files are safely stashed away without you having to worry about disk failures and are accessible at any time, from any place, on any device, you're happy just as the aforementioned feline for the first three seconds upon trying out a new expensive toy you've just bought it.
For the first time ever, you board a plane, starting a two-week trip without spending the previous night collecting and selecting documents that you absolutely won't be able to do without in the coming days and copying them to the meagre space that your tablet offers.
Cue in Ramblin' Man by Allman Brothers Band
Settling down in your hotel room, you get the common welcome message along the lines of "can you send me the latest version of ..."
Sigh. Oh, well, you search for the document and share a link to it over e-mail, promptly doing away with the annoyance at hand.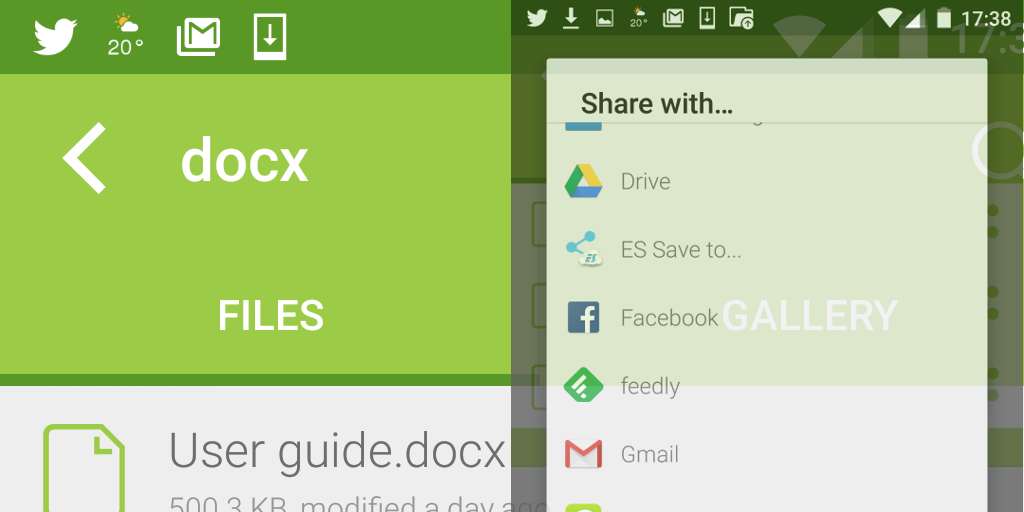 A brief swipe over the pictures of your cat calms you.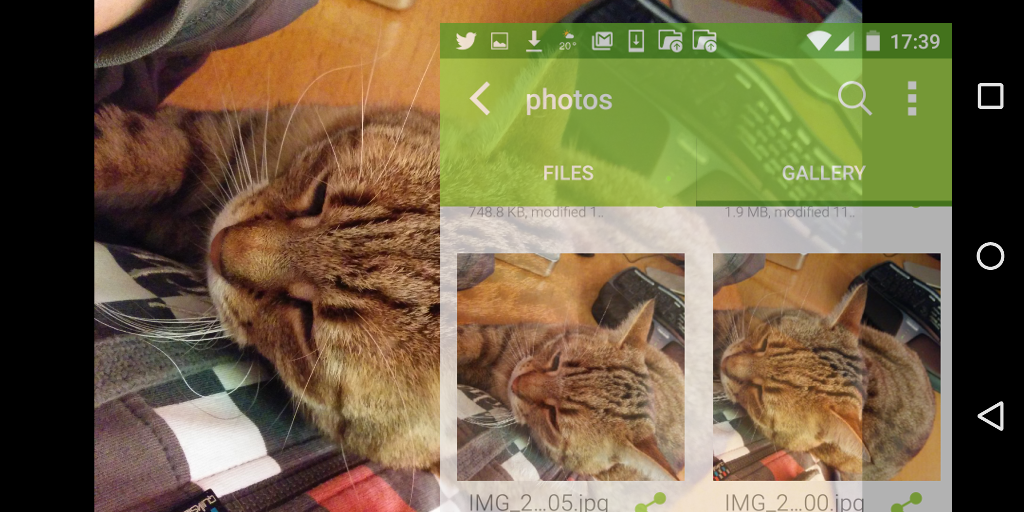 You plug earphone in your ears and in your phone, navigating to your music collection and add a bit of soothing music to the experience. While Koofr provides a built-in gallery for image viewing, other file types are opened in third-party apps: if they are able to open files directly from the web, the content is streamed to the application directly from the Internet. Otherwise, the file is downloaded and you can open its local copy. If you edit such a file, you should remember to upload the changes back to your Koofr.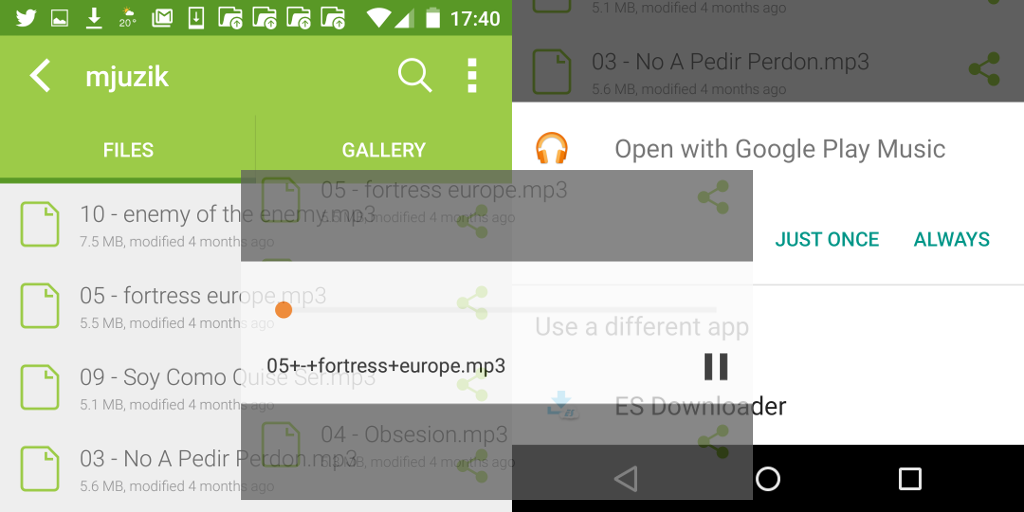 Which brings us to the latest feature, springing in action when a new message "but ... but ... this document is missing half of the last section" throws you out of your zen.
On Android devices running OS version 4.4 or later, Koofr implements the Storage Access Framework Document Provider interface, allowing compliant third-party apps to open files directly from Koofr and save them back. Like Microsoft Office for Android apps that you will now use to quickly add the final sentences to the concluding section, transparently storing the document back to the same location on your Koofr.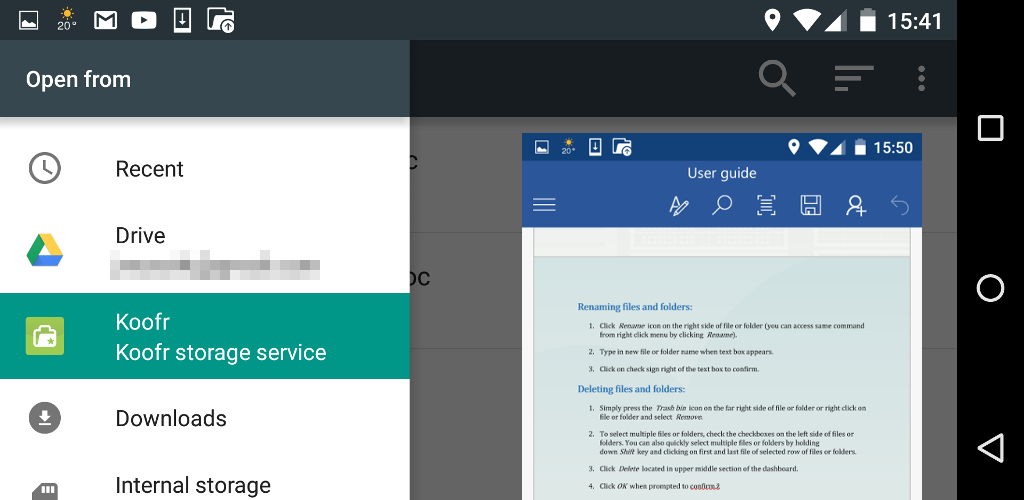 Replying with "just download the contents of the URL I sent you again," you turn the phone off. Time to chill.
Want to talk to us? Join us on the Koofr subreddit!