Tech
Save your files before Bitcasa shutdown.
Startled after the Bitcasa announcement that they will remove all end user accounts on 20. May 2016? You should migrate to Koofr now and save your files.
Today Bitcasa announced the termination of their consumer accounts by 20. May 2016, leaving many users facing the difficult task of finding another cloud storage solution and moving their files. And finding a good alternative to Bitcasa isn't easy, we know, but we believe Koofr may be just the thing. Unfortunately, because of the client-side encryption used by Bitcasa, we couldn't offer a simple one-click migration as we did for Copy a few months ago. But no worries, you can still migrate easily. And today we will tell you how.
Here is how it's done. First, you need an account at Koofr (they are free).
You should download all your Bitcasa files onto your computer (perhaps you already have everything mirrored to the computer anyway).
After that, download the appropriate Koofr desktop client for your platform:



Setup a sync to the folder with your Bitcasa content. Sit back and relax, your files will be safe again.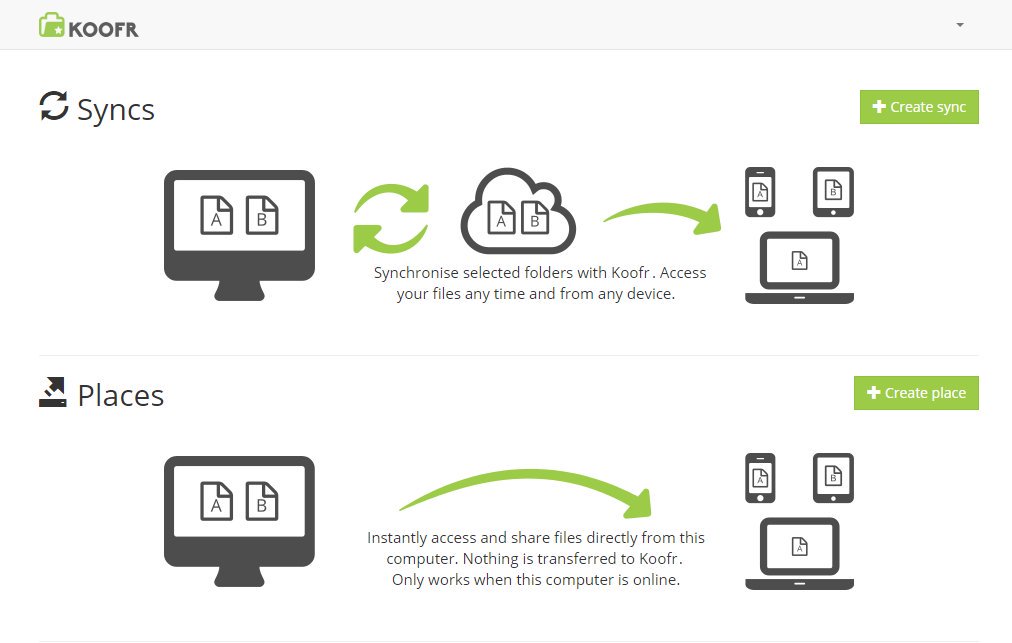 What are you waiting for? Grab your Koofr account and get your files to safety before it's too late.

Want to talk to us? Join us on the Koofr subreddit!