Convert HEIC to JPG or PNG online with Koofr
Ever wanted to quickly convert a HEIC image you took with your iPhone or iPad to a JPEG to share or use in a presentation? We have made it possible with our Koofr photo editor tool.
The Koofr Photo Editor is a tool that allows you to make basic corrections and modifications to your pictures. For instance rotate, crop, resize, or apply a filter. But it can do even more - it also allows you to save your picture as a JPEG or PNG. When you join this functionality with the option to open HEIC images with our Editor, you get a free online HEIC to JPG/PNG conversion tool.
Here is a step by step guide on how to convert your HEIC files to JPEG or PNG:
(1) Locate a HEIC image file on your Koofr.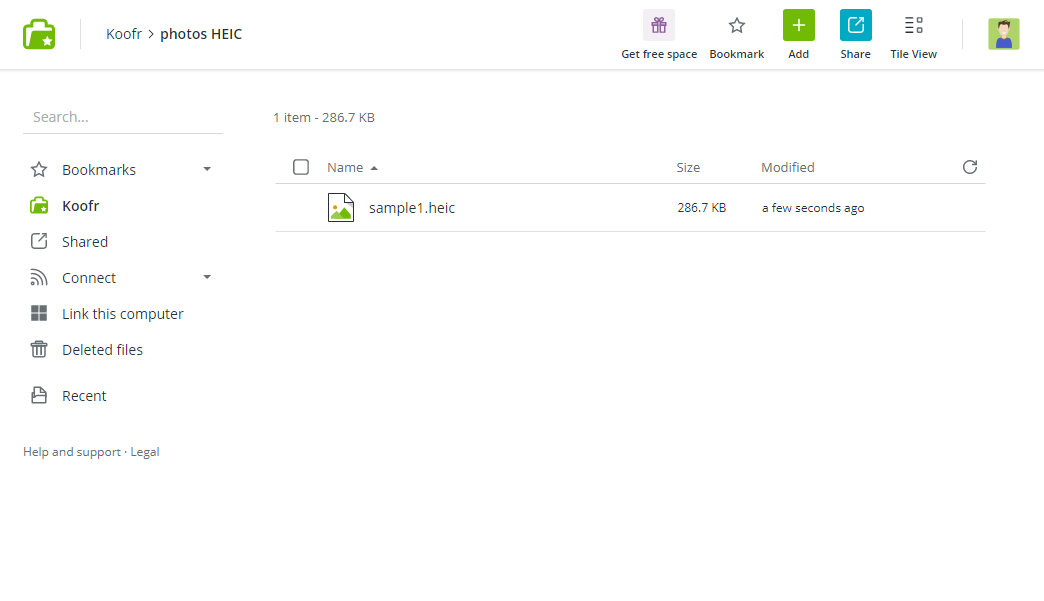 (2) Either right click to display the Right click context menu or select the file you'd like to convert to display the upper context menu and select Edit image from any of the two options.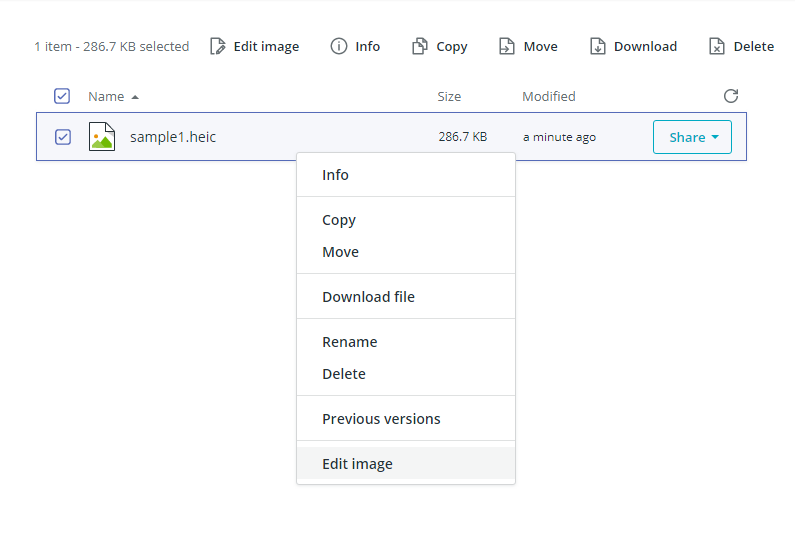 (3) Once the HEIC image is opened in the Image editor, you can make some changes as usual, and then click Save options to show the Image format selector.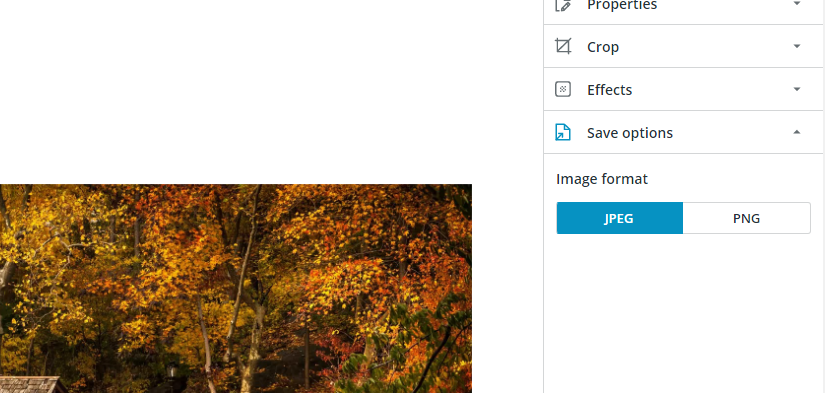 (4) Choose either JPEG (default) or PNG as your format option and click Save.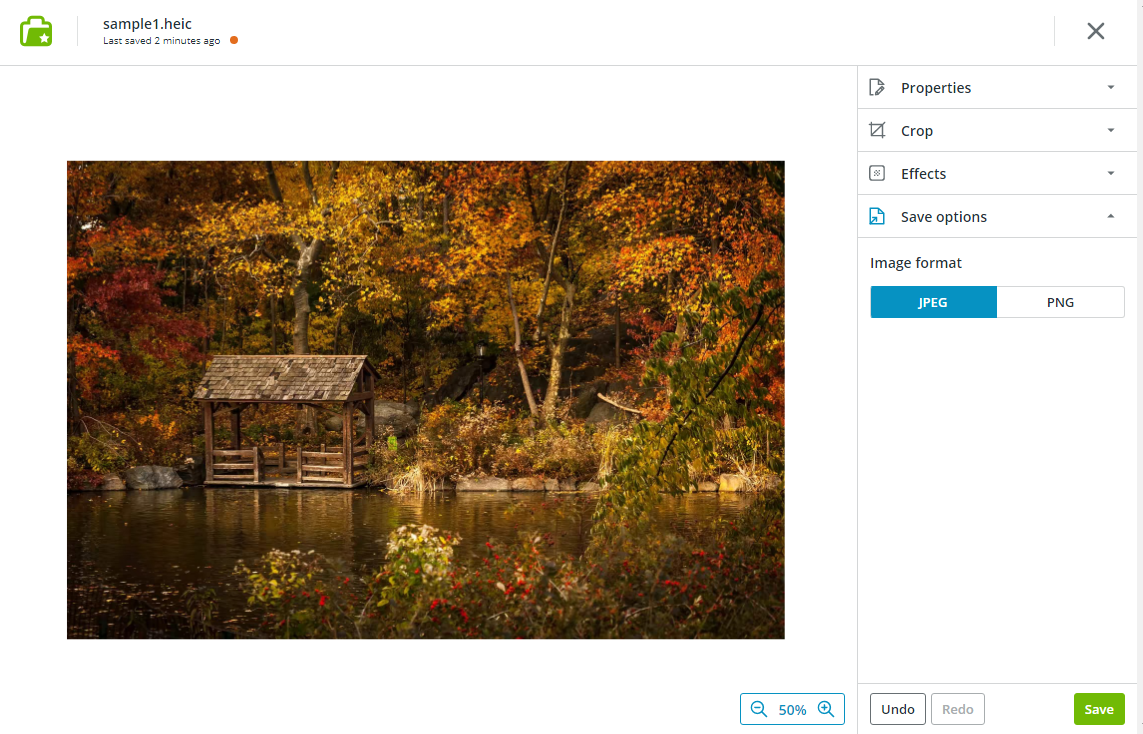 (5) Wait for the conversion process to finish converting and saving a copy of your image to the selected format.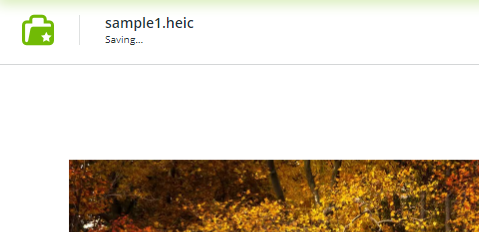 (6) The Image editor will now automatically switch to the new file (you now have the JPG opened and not the HEIC original, as noted in the top line with the filename).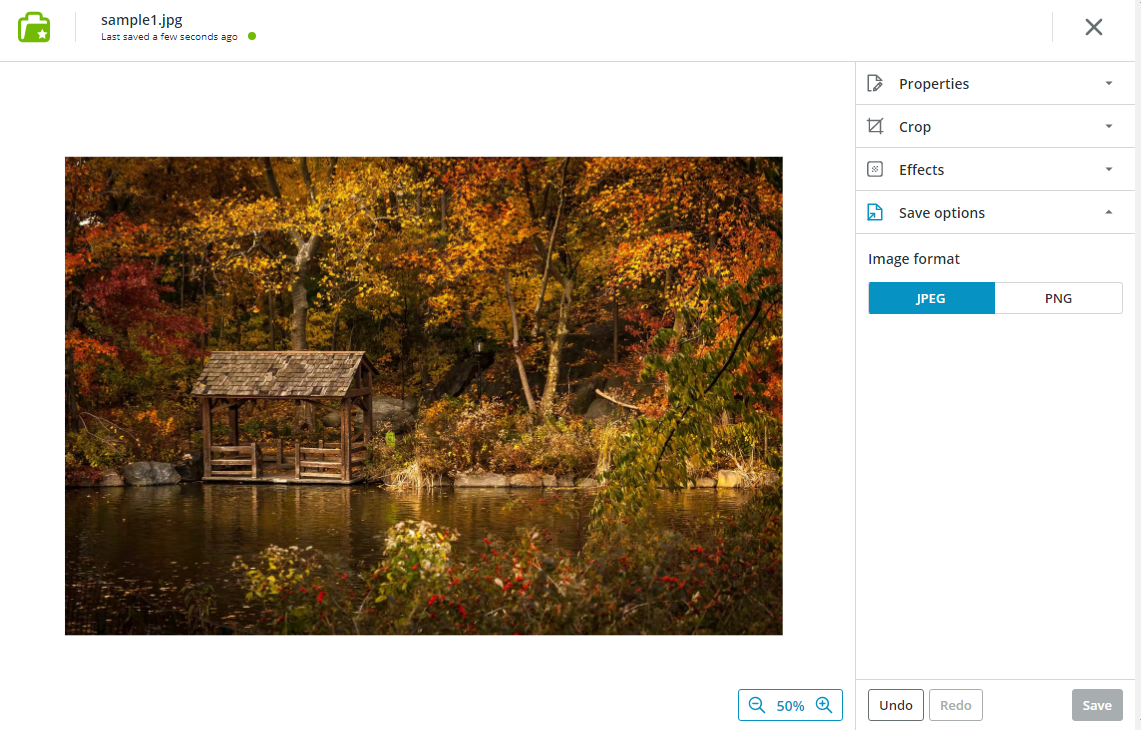 (7) After you exit the Image editor, you will see both files next to each other in the folder.

Note: This option is only available in the paid Koofr accounts. You can read about upgrading your account here and more about the benefits of having a paid Koofr account here.
Want to talk to us? Join us on the Koofr subreddit.