How to migrate your private photo collection from Flickr to Koofr
Flickr is limiting free accounts to just 50 private photos. Here's how you can use Koofr as a photo album and share your photos privately with family and friends.
Last month, Flickr announced changes in its Terms of Service that will impact members in a few different ways. This is a reflection of Flickr's decision to focus on supporting all photographers, regardless of their subject, who contribute to their community by publishing photos publicly.
First, they're limiting the ability to share 'restricted or moderate' content to Pro members. But for amateur users, what might be the most impactful is the new limit of just 50 private photos available to free accounts. If you're using Flickr to host your personal or private photo albums, this might be bad news for you.
There are a number of tools that can help you create photo albums and share your memories with your favourite people. One great option many people forget is to simply use cloud storage. That way, you can keep your memories private, safe and secure while also sharing them with others on your own terms. Koofr cloud storage comes with 10 GB of storage space that's free forever - that is enough to securely store hundreds, if not thousands of your photos!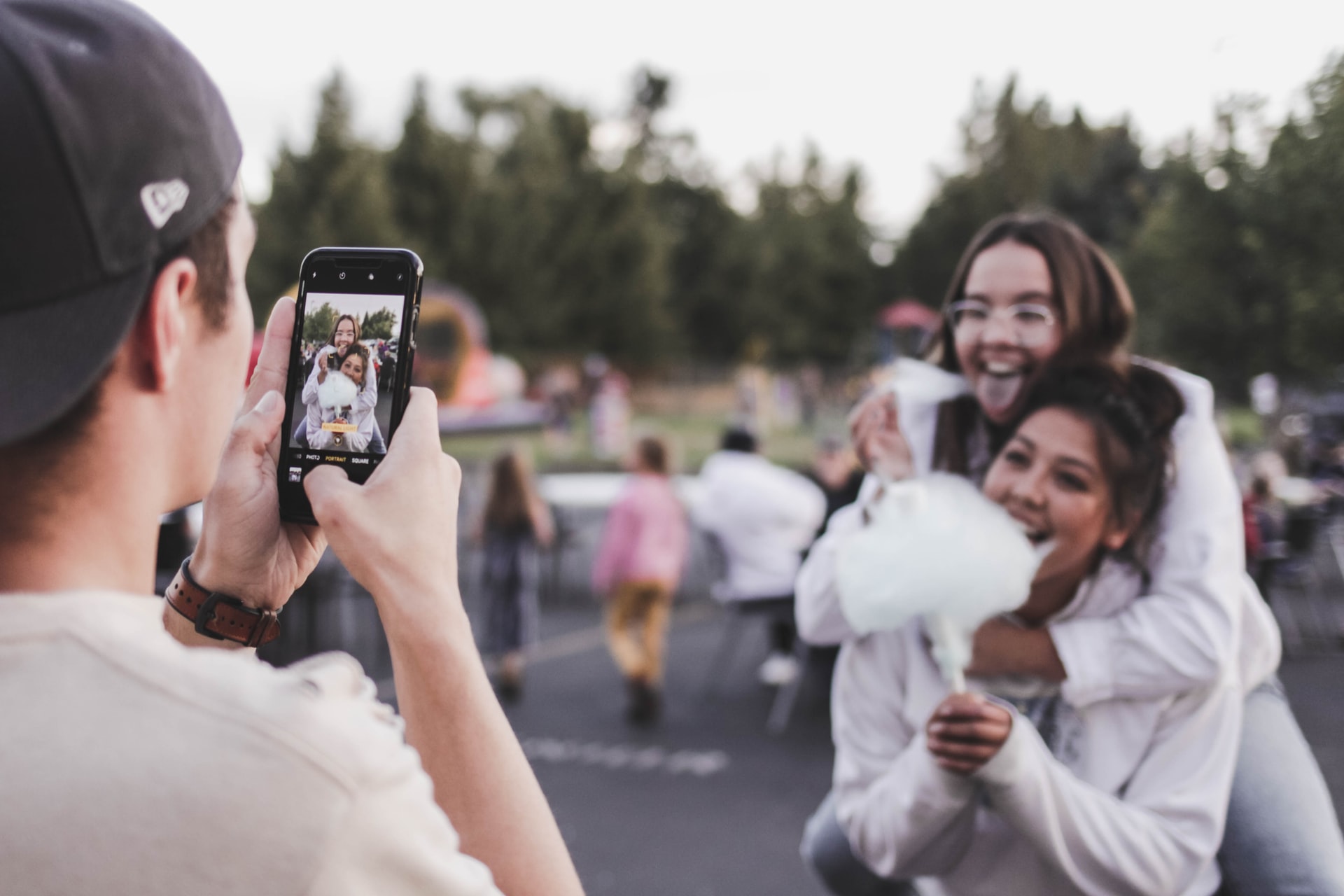 Why use Koofr to store your private photos?
✔️ Keep your photos stored safely and privately
Using Koofr to store your photos is a no-brainer. Why risk losing your data to malfunctioning devices or flash drives that can get lost? Cloud storage means files are saved in several different physical locations, so even if something happens, your data is kept safe. And since Koofr is designed with a privacy-first mindset, you can rest easy knowing your private content is kept that way, too.
✔️ View your photos and videos online
All you need to view your photos and videos in Koofr is an internet connection and a browser. Koofr's web app has an integrated video player, which means you can play videos without having to download them to your device first.
✔️ Share photos and photo albums securely
You can create password-protected links to share your photos while protecting your privacy. Set an expiration period to limit access to your sharing link and keep your files secure. Koofr supports different sharing options, so you can choose what works best for you.
✔️ Receive photos from your friends and family
How many pictures of you (or your kids, or themselves) have your loved ones sent you over the years? If you're anything like a normal human being, you probably have photos lying around everywhere: in ancient emails, various messaging apps, and broken old devices you only hang on to because "you'll get around to downloading it all to a backup someday". From now on, just let people send their media directly to your Koofr account. That way, you'll always have everything stored in one place.
Extra: Edit your photos online
While this option is only available in Koofr's paid accounts, our online Image editor is a neat tool that allows you to apply some basic changes to your photos. Easily Resize, Rotate, or Flip your image, Crop it as desired, and even apply one of our preset Filters to give your photos a special twist. No additional software is required!
How to transfer your photos from Flickr to Koofr
(1) Download your Flickr photos and videos
To download your content from Flickr, log in to your account and navigate to your user settings by clicking on your profile image icon in the top-right corner, then select Settings in the drop-down menu.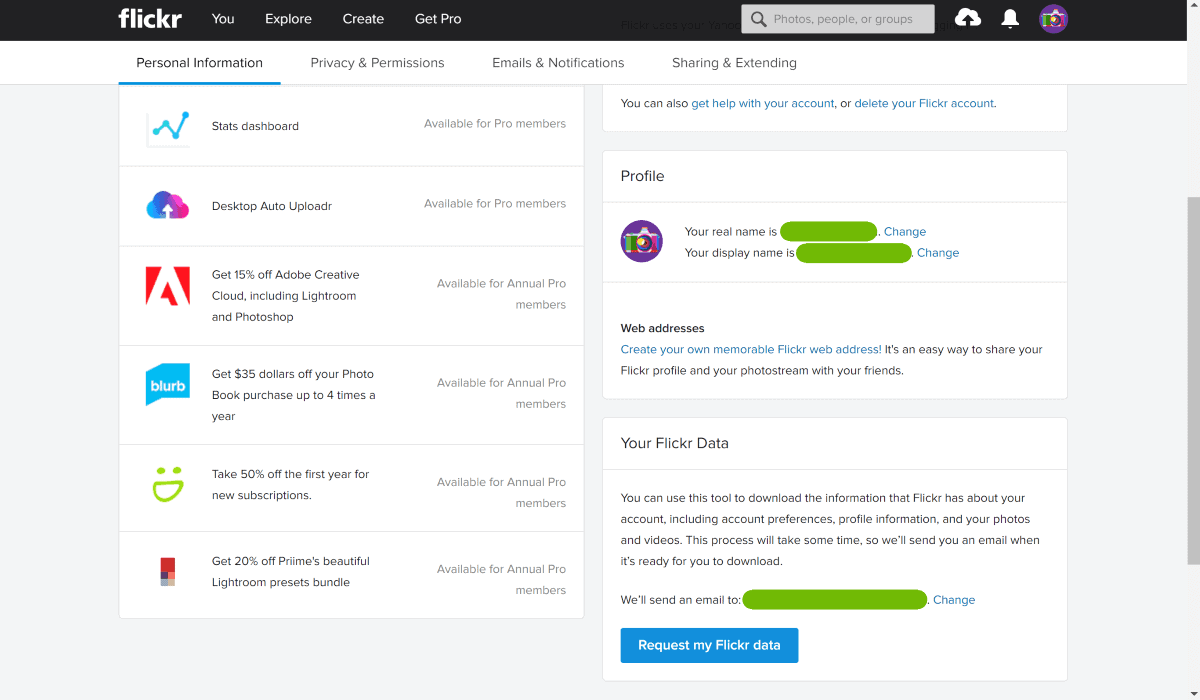 Scroll down to the Your Flickr Data section in the right-hand column, then click the Request my Flickr data button to start the process. You can also change the email you want the data to be sent to here. This process may take a while, depending on the quantity of your content.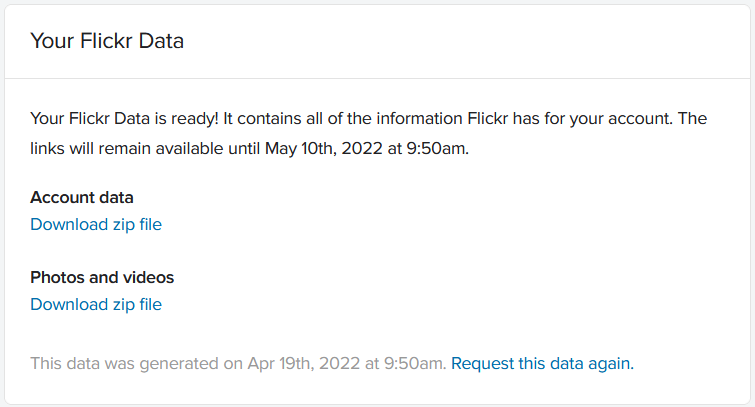 Once the data download is ready, click on the Photos and videos link to start your download.
(2) Upload your photos to Koofr
Before uploading your photos to Koofr, you'll need to uncompress the .zip file. Compressed files are a great way of saving some storage space, but their downside is that you won't be able to view the contained files without downloading and unzipping the file.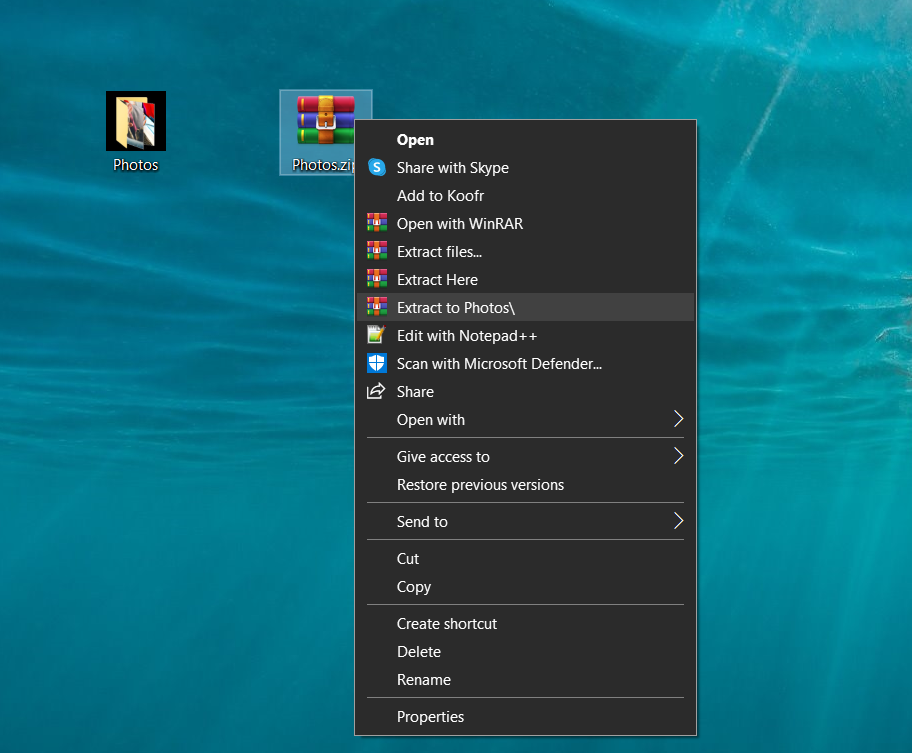 To upload your photo album folder, you can either drag and drop it into Koofr or, go to the Koofr web app, click on the Add button in the top menu bar and select Upload folder.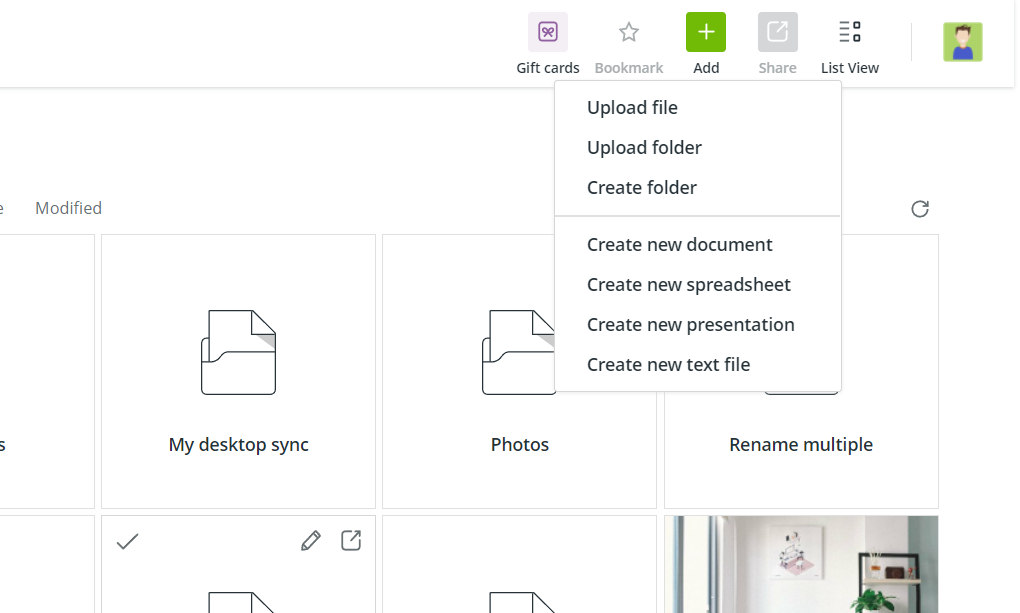 If you want to keep your files on your computer as well, you can also sync the folder using our desktop app. You should take care with this method because deleting the files on one end will also delete them on the other end.
And - voilá! Your photos are safely stored in your Koofr account and available for you to browse anywhere, as long as you have an internet connection.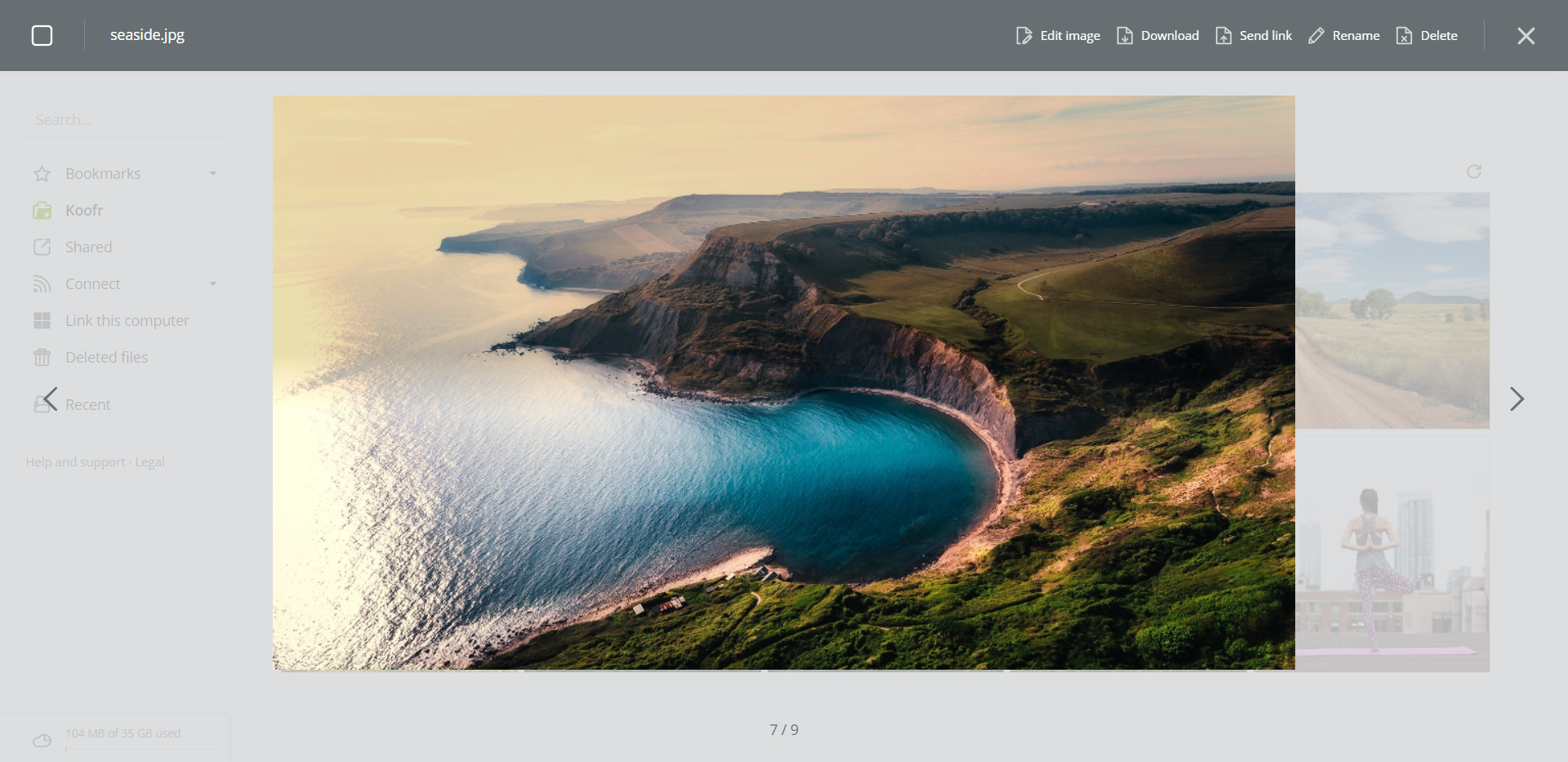 ---
Want to talk to us? Join our growing Reddit community!