Synchronize your bookmarks to Koofr with Floccus
Sync your bookmarks across browsers in full privacy with the Floccus bookmarks sync extension/addon. Using WebDAV, you can also sync them to Koofr. Here's how.
[Updated] dec. 2020: We removed the option to sync your bookmarks to the root Koofr folder, due to issues that appeared during testing this option.
Floccus is a bookmark browser extension, available in Mozilla Firefox, Google Chrome, Microsoft Edge and other Chromium-based browsers, which lets you synchronize your bookmarks across browsers and devices with full privacy and control. It also lets you synchronize them to Koofr with the help of the WebDAV protocol. Read on and find out how to connect Floccus and Koofr.
How to connect Floccus and Koofr?
(1) Open the Floccus webpage and click on the wanted extension/add-on you want to install into your browser.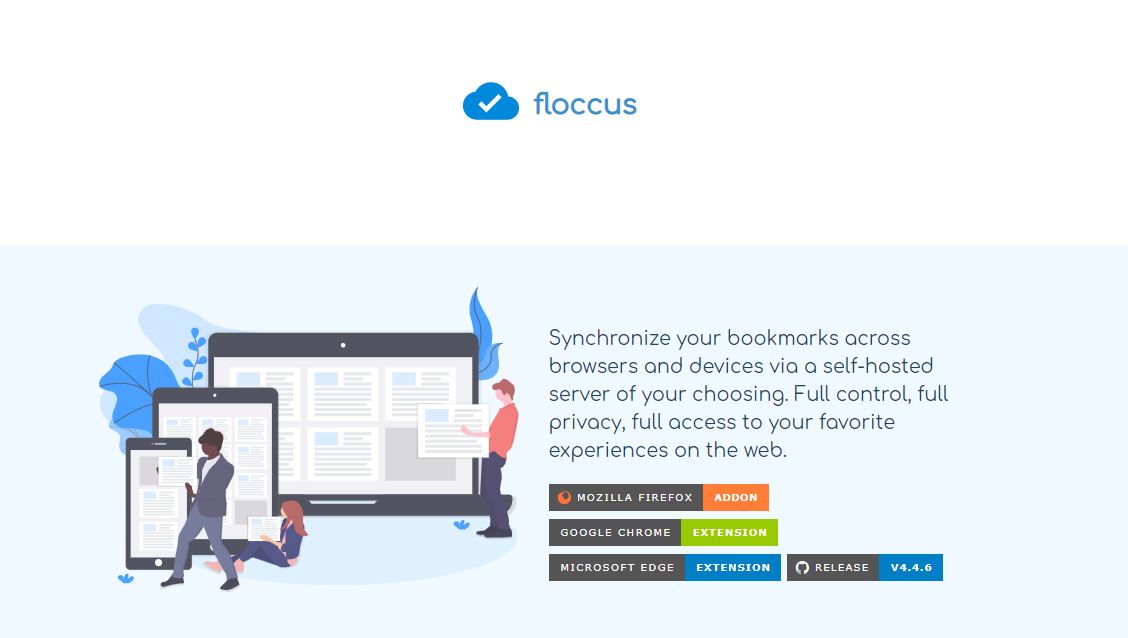 Note: We selected the extension for Google Chrome. All of the screenshots made in this process were done in Google Chrome, though the extension may work similarly with other Chromium-based browsers as well.
(2) The chrome web store will open. Click on Add to Chrome button next to the extension to add it to your browser.

Note: A pop-up will appear and you'll need to confirm this decision by clicking on Add extension.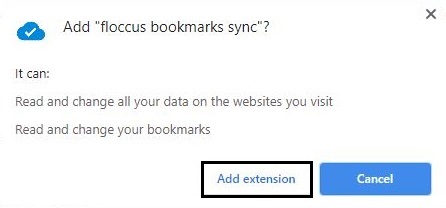 You'll get a notification informing you that floccus bookmarks sync has been added to Chrome.
(3) Open the extension settings in your browser and find Floccus. Click on Options.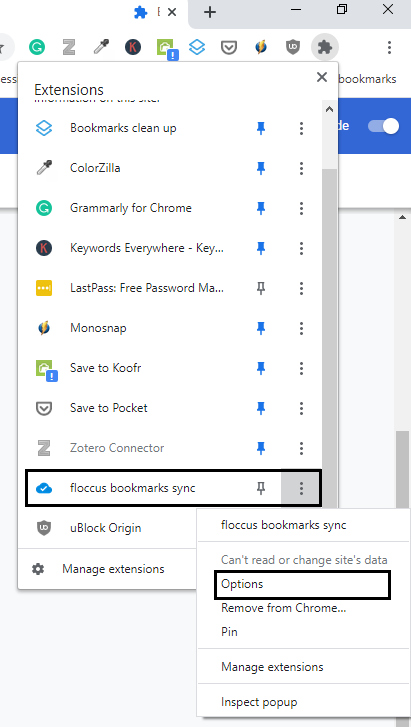 (4) A pop-up will appear. You'll be able to add a new account there. To do that click on the + New account button.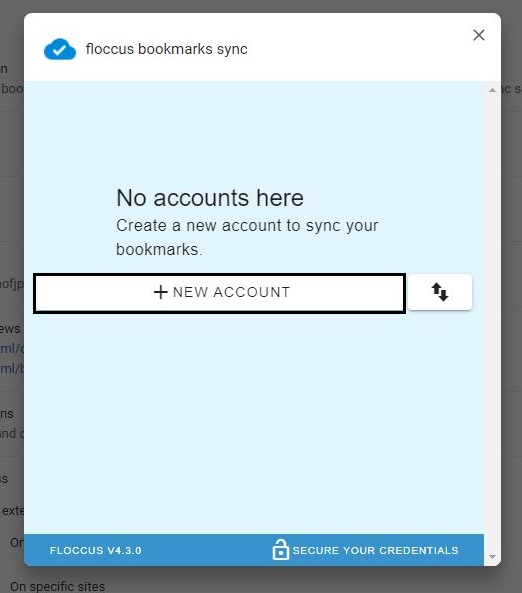 (5) When asked, "How do you want to sync?", select XBEL file in WebDAV share and click on Add account.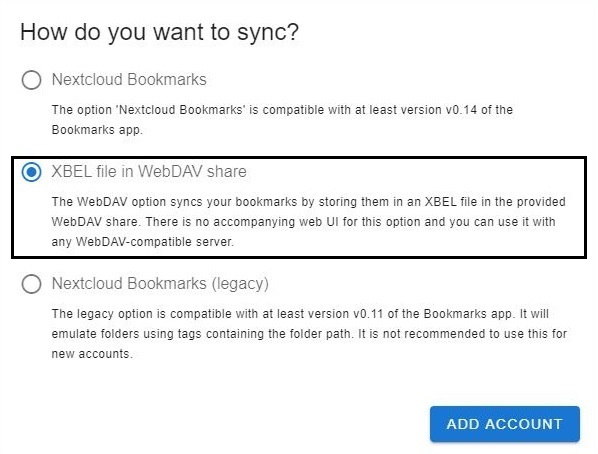 (6) Input the Koofr WebDAV settings, as they are on the picture below.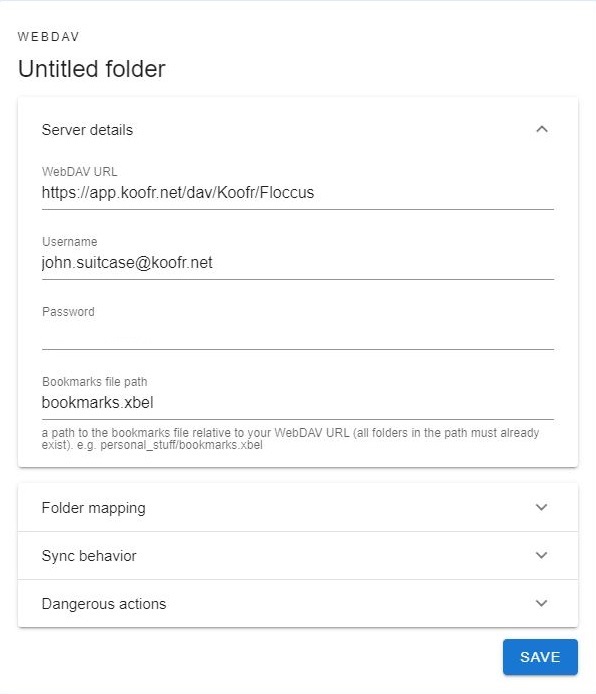 Note: We added an additional Floccus folder into the WebDAV URL. This folder needs to be created in your Koofr account before you can start syncing your bookmarks to Koofr.
Read more about how to connect a WebDAV service to Koofr here.
(7) At this point move to your Koofr account and create a new Floccus folder.
(8) While you are in your Koofr account, create a new application-specific password to use in the Floccus WebDAV settings.
Read more on how to create an application-specific password in Koofr here or watch our video.
(9) Copy the newly-generated password from Koofr and paste it into the Floccus settings in your browser.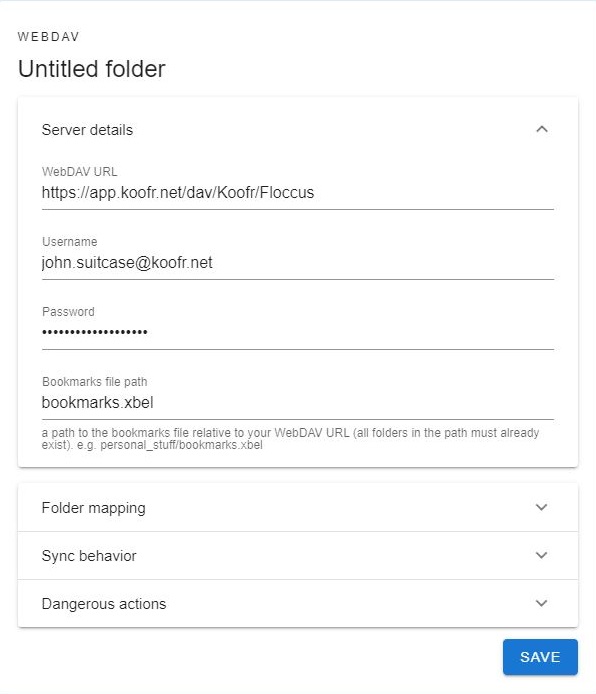 Click on Save.
(10) Check out the additional Floccus settings, available below the WebDAV settings, and change them if needed. There you can select to sync an already existing folder of bookmarks, change the sync behaviour and interval, trigger sync from scratch or remove your account.
Note: We left these settings on default values.
(11) You are done with settings at this point and you can close the settings tab. You'll find a Floccus folder appear in your Bookmarks bar. This folder is by default empty. Drag the wanted bookmarks into it.
(12) Click on the Floccus bookmark extension and click on Sync now to sync your bookmarks to Koofr.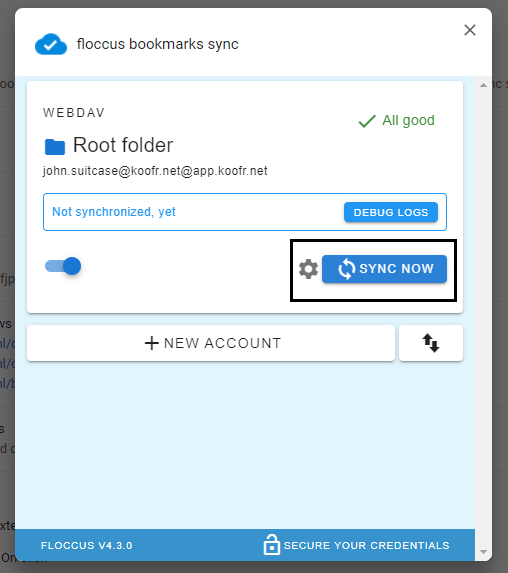 (13) Your Floccus bookmarks are now successfully synced to Koofr. Find them in the Floccus folder in your Koofr account in the bookmarks.xbel file.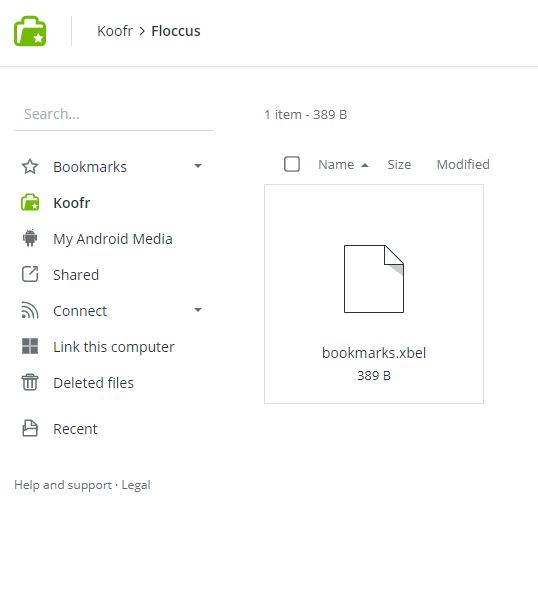 Want to talk to us? Join us on the Koofr subreddit!