5 Koofr improvements you might have missed in the past few months
Like with any software or service, development work is never done. We're constantly working on making Koofr even better by adding new features and working on the old ones. Check out what we've improved in the last few months, in case you've missed it.
1. Updates and improvements to Koofr mobile app for Android
We've released two big updates of Koofr Android app. The 3.3.0 version brought the following:
Support for sharing of single files inside Koofr;
Improved energy management, resulting in improved battery life;
Better handling of better handling of media uploads;
New adaptive launcher icon and icon set;
Improved browsing in shared folders;
Improved memory management for users with low-memory devices and
Polished general user experience.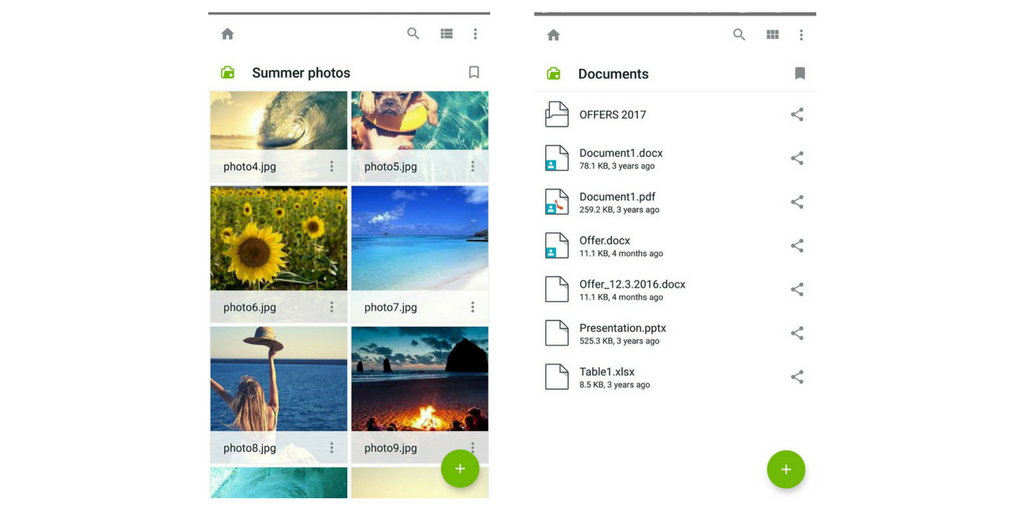 The 3.3.2 version, released at the end of January, also comes with some notable improvements:
New, revamped gallery with better performance on low memory devices;
Lowered importance of app notifications (fewer sound notifications) and
UI improvements for better user experience.
2. Single file sharing inside the Koofr app
This great and long-awaited feature enables you to share a single file with Koofr members inside the app. It's the safest way to share your files since you don't have to create a public link.
Using it is very simple. Just head to the file you want to share, click the Share button, choose Add people and choose the member. Even if the person you're sharing the file with is not a Koofr user yet, they will receive an invitation to join and access the file.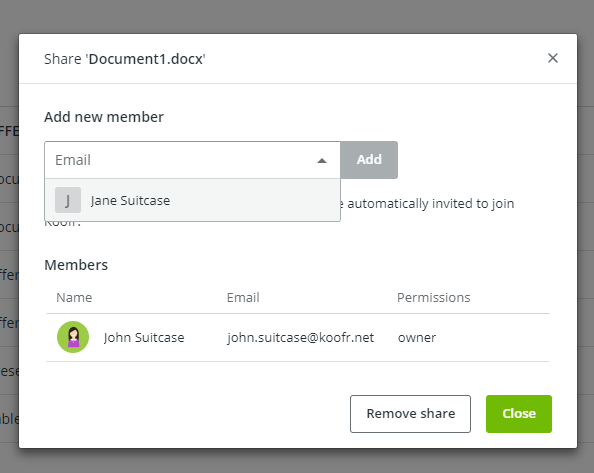 Viewing your documents is now easier than ever. We've added an integrated document viewer which enables you to open the document inside the Koofr app and no longer in a separate browser tab. In this handy viewer, you can also share a link to the document, rename it or delete it while it's open in the viewer.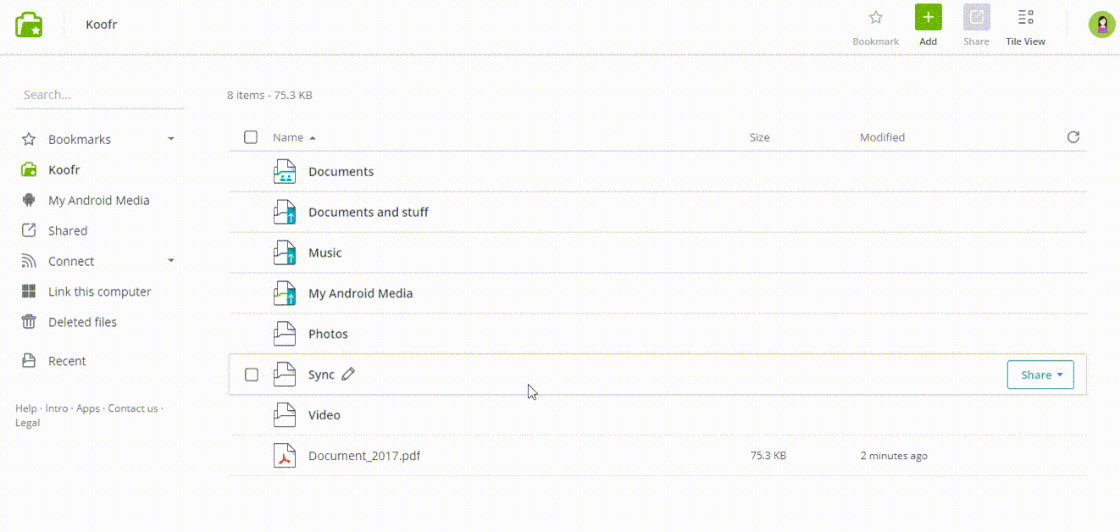 4. Opening files in Google Drive.
And in case opening your document in the integrated just doesn't cut it for the documents you have saved in your connected Google Drive, you can now easily open them in Google Drive directly from the Koofr app. If you view a file in the Koofr integrated viewer, you can open it in Google Drive by clicking the Open in Google Drive button on the top right side.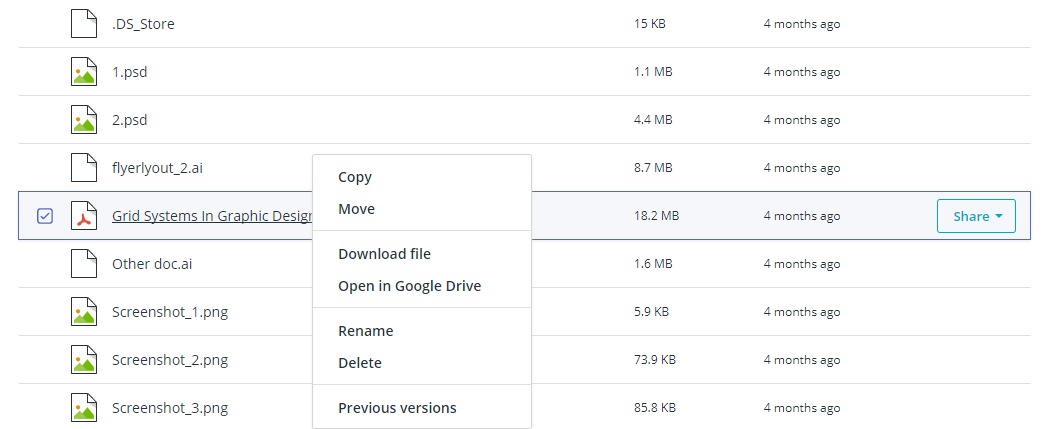 5. Indicator for connected accounts
If you were ever wondering whether all your files from connected storage drives are synced on Koofr, we have the answer. Koofr now tells you when the file list from your connected drives is updating.
A little red exclamation point in the top right corner in the Koofr app appears when the files in a chosen connected drive are updating.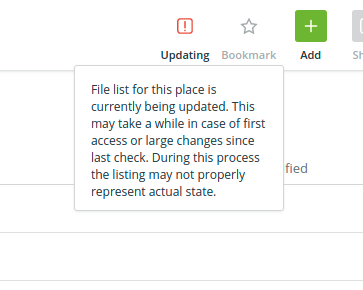 ---
Are you curious about the other Koofr features? Don't wait - get your FREE account and try it out!
Want to talk to us? Join us on the Koofr subreddit!