5 benefits of the paid Koofr accounts besides extra storage space
Want to know what is that cherry on top that the paid Koofr accounts provide you with aside from the obvious extra storage space? Read about the six extra features that you get when you upgrade to one of our paid plans.
[Update April 2022: As we step into Koofr's 10th year of service, we're introducing several changes to our plan structure. All Koofr users now receive 10 GB of free cloud storage space instead of the previous 2 GB of free space, no matter what plan they are on.]
[Updated in October 2019: Koofr space usage tool added]
Koofr offers up to 10 GB of free safe storage space forever and no limit on devices you can connect. We will give you the 2 GB right away and you can get the extra 8 GB by helping us and inviting some friends to join. But what happens when 10 GB is not enough anymore? And what is that extra thing that the paid Koofr accounts actually provide you with besides extra storage space?
Koofr currently offers five paid storage plans, different in size and of course in price per year. But no matter which plan you choose, they all have these 5 features that you miss out on with your free account:
1. Creating and sharing links on connected cloud storage services
You can easily connect your Koofr account to your Dropbox, Google Drive, Amazon Drive and OneDrive as well as OneDrive for Business accounts. But, when you connect your Koofr account to your external cloud accounts, the files from your external cloud accounts are not transferred to Koofr. They are only accessible from Koofr, as long as the external cloud is connected. This way you can view all of your files in one place - in your Koofr account. But what happens if you want to share those files?
With your free Koofr account you can use all the sharing functionalities (Add people, Send link and Receive files) for all the files/folders residing on your Koofr as well as share any file/folder with other Koofr users, regardless of where it is stored (with the Add people sharing option). But, the paid accounts give you the possibility to also create and share links to files/folders stored on your connected Dropbox, Google Drive, Onedrive, Dropbox or Amazon Drive accounts.
For example - when you connect your Koofr and Dropbox accounts in your free account, the available sharing option for the files/folders in Dropbox will only be Add people. In the paid account you'll see all the sharing options, including the option to create sharing links to files/folders that are stored in Dropbox as we see in the photo below.

2. Access to Koofr Exp
Currently, the access to Koofr Exp means that you get access to the two additional Koofr tools. First being the Koofr Duplicate Finder, a tool that helps you find and remove duplicate files inside your Koofr account with ease and thus saves your precious storage space by removing files you don't need.
While the second one - Koofr space usage tool does a size analysis of everything you have in your Koofr account and gives you the information on the storage usage and the number of files in a specific folder inside your account. We'll gradually add new options to Koofr Exp, so stay tuned.
If you are looking to clean up a folder of photos, that you've mistakenly uploaded more than once, or just trying to organise old files folders, these are both great options for you.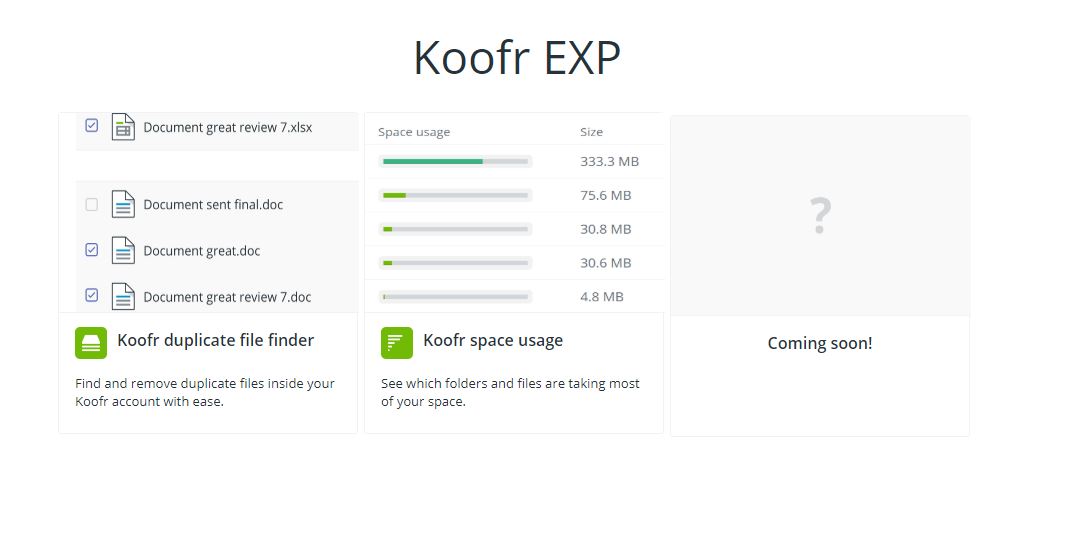 You can read more about our duplicate file finder here. And more about our space usage tool here.
3. The option to establish connections to remote computers in the Koofr Desktop Application
The Local Folders option in the Koofr Desktop Application gives you the ability to effortlessly access files and folders on your remote computers. Additionally, you can also share and organise data you choose to remotely access. When you connect a local folder you will be able to access this folder from any device with an Internet connection. No files will be transferred to Koofr so when the computer with the local folder is offline your local folder will not be available.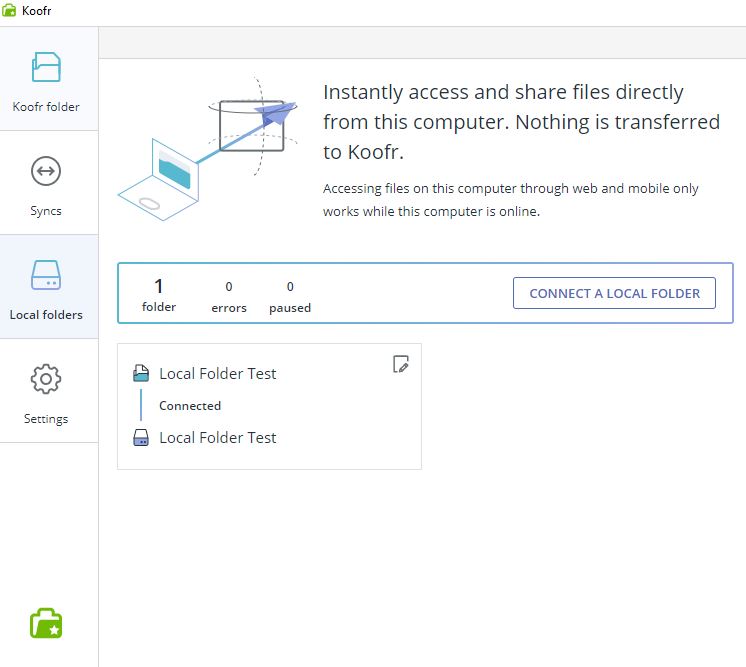 What's important to remember is that all of the changes you make in your chosen local folder will be directly reflected in the files/folders on your computer, so be careful when deleting files/folders and doing other changes. You can access the local folder connection you created from the Main menu in your Koofr Web Application and manage the files/folders there.
4. The additional renaming possibilities of the Rename multiple option
This is an advance renaming option which enables you to rename multiple files/folders at the same time while giving you a chance to use four additional renaming options:
Find and replace a text in the name of the file/folder
New name with counter option (for example from New Folder to New Folder 1)
Add text before or after the file/folder name
Change case in various different ways
This comes in handy if you are trying to organise your files and have a huge amount of files that need renaming in the same manner.
5. The option to customise the appearance of your sharing links with Branding settings
Paid accounts give you the option of Branding with which you can customise the appearance of your download and upload links. You can upload your own logo and it will appear in the links that you share.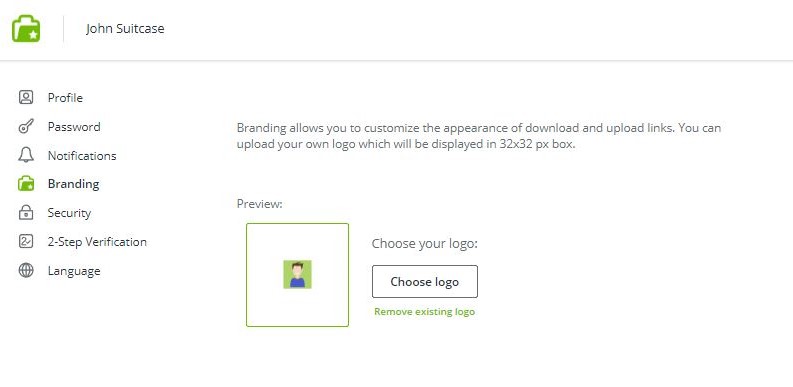 You can sign up for your free Koofr account with up to 10GB free storage space forever here.
But if this is not enough for you, and you want to enjoy that extra something, you can easily upgrade your account by clicking on Upgrade account in your Account menu and choosing the paid account that works best for your needs. By upgrading, you'll support a small and enthusiastic team of experts which values the privacy of your data and information, always. :)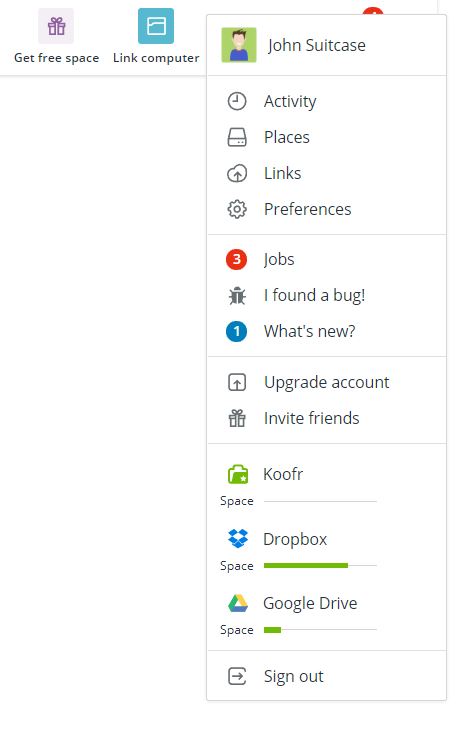 Want to talk to us? Join us on the Koofr subreddit!