Koofr Features
Recent improvements in the Koofr mobile apps
If you have missed some of the more recent Koofr improvements in our mobile apps, we are here to jog your memory. Read on and find out what we fixed, added and improved recently and start enjoying the new features and the improved user experience on Android, iOS and Huawei devices.
Development work is never done. We always listen to you, our users, and try to implement your feedback into our product as often as possible. Read on and find out about the most recent new features of our mobile apps and start enjoying their benefits.
(1) View the thumbnail previews of your PDF files
The thumbnail previews are available in the Tile view of the Android and iOS app, making it even easier for you to quickly find the PDFs you are searching for.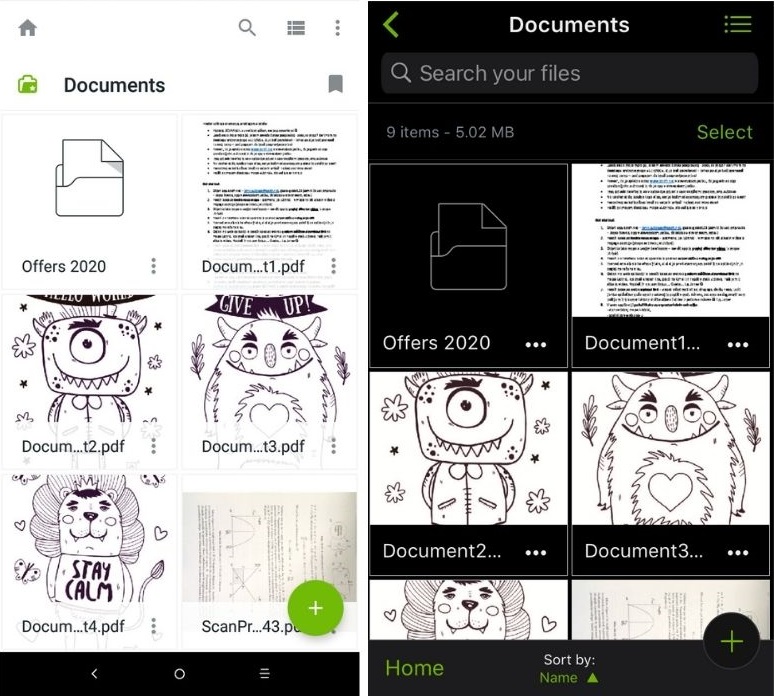 (2) Extended actions in the Android app
See the extended actions are now available on every file in the List view. See the detailed File info, Open your file in folder, Share it, Rename it or Delete it.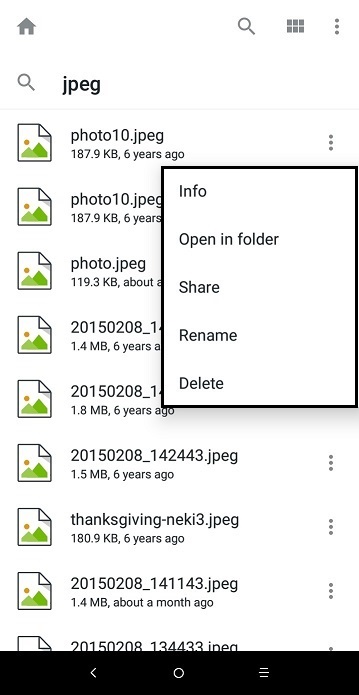 Note: The Open folder action is available for the files in Recent files and for those that appear in the search results.
(3) File details dialogue in the Android app
We added a file details dialogue into the Android app, where you can view the detailed info for all of your files. It opens if you select Info from the extended file actions.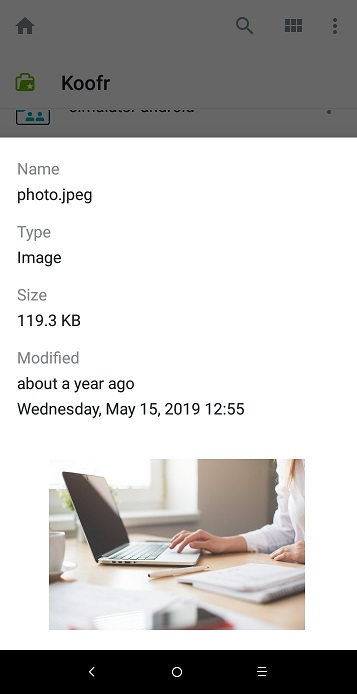 (4) Sharing dialogue in the Android app
We added an improved sharing dialogue, showing you the recently used apps on top.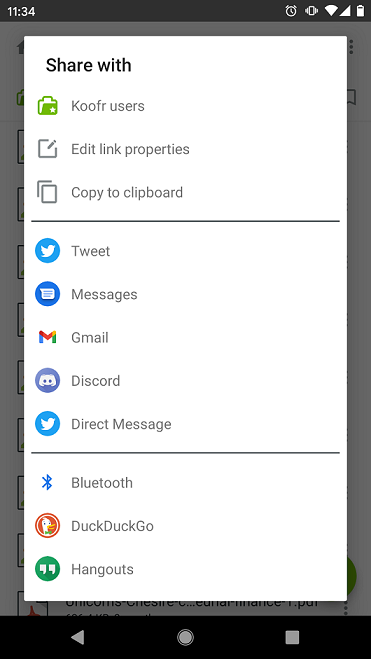 (5) Improved media backup dialogue in the Android app
The initial media backup dialogue now lets you choose whether you want to back up your existing videos, images or both.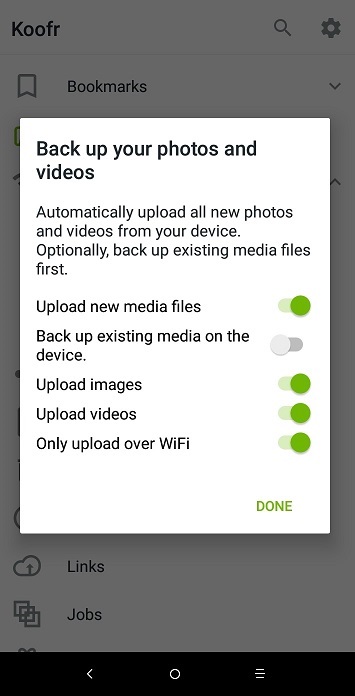 (6) The dark mode in the iOS app
You can now go dark. Or stay bright. Your choice. The dark mode is here. You can turn it on in the Display & Brightness settings of your iOS device.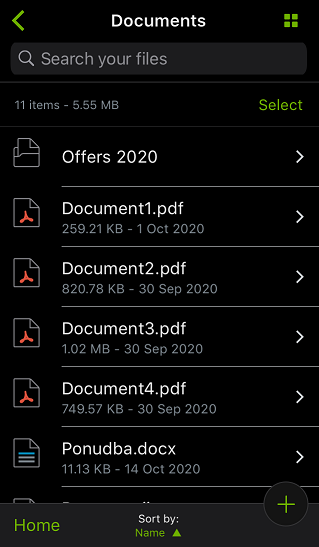 (7) Find Koofr on Huawei AppGallery
You can find the Koofr app on Huawei AppGallery. AppGallery is Huawei's official app distribution platform, which can be used on Huawei mobile devices to search for, download, manage and share apps and Koofr is one of the highest-rated available apps.
But what's even better is, that with Koofr you can access all of the data you have stored in your Google Drive, OneDrive and Dropbox cloud storage accounts directly from your Huawei device. Read more about it here.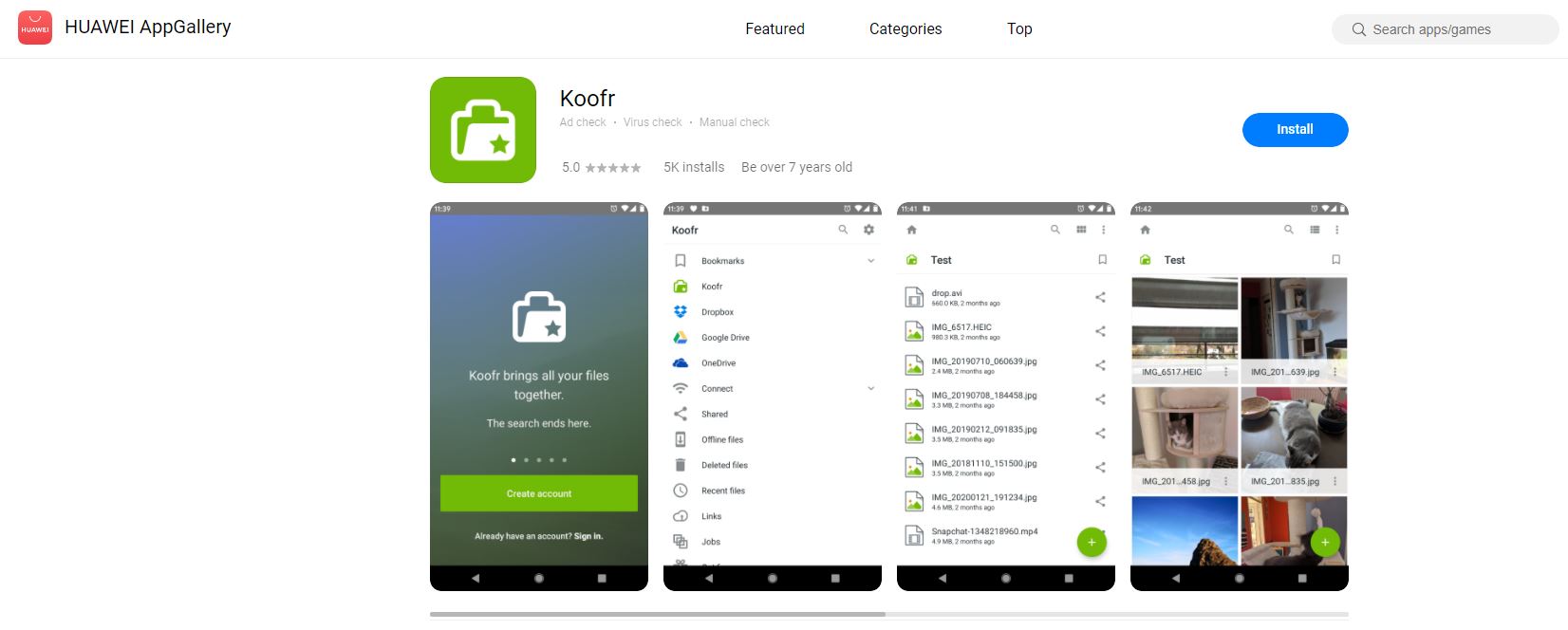 The new releases of the apps are already available on Google Play, on Huawei AppGallery and on the App Store.
Read more about other recent improvements here.
Want to talk to us? Join us on the Koofr subreddit!