The latest Koofr features you shouldn't miss this autumn
Autumn 2020 is here and if you missed some of the more recent Koofr updates, here's a recap of what we developed and improved in Koofr over the summer. Enjoy the new features and improved user experience!
Development work is never done. We always listen to you, our users, and try to implement your feedback into our product as often as possible. Read on and find out about our most recent new features and start enjoying their benefits.
(1) See the detailed information for your files and folders
You can now see the exact size, type, modified date and full name for each one of your files and folders in the Koofr web app. How and where?
Select a file or folder and click on the Info button that appears in the Editing Menu.

The Item info will open on the left side of your screen.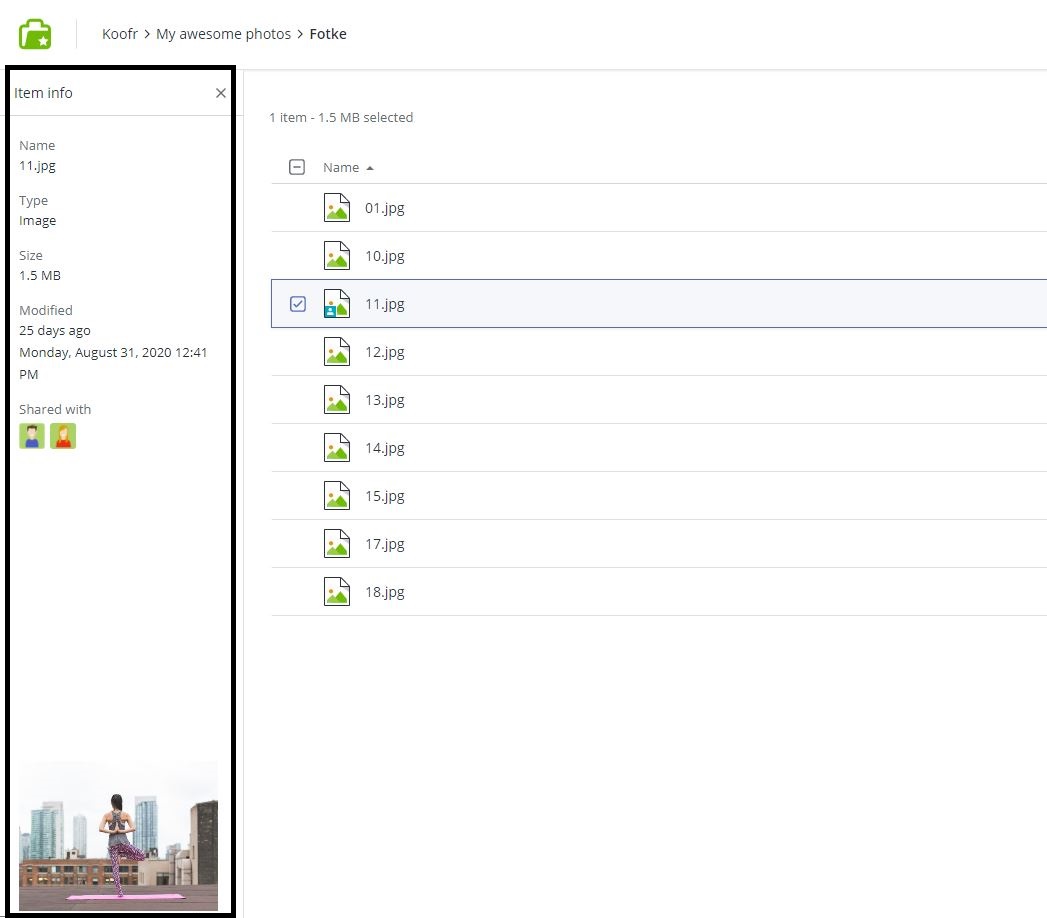 See the icon indicating the file type or the thumbnail preview in case of a picture, video or a .PDF file.
Check who you are sharing your files and folders with or see the URLs and passwords for your upload and download links here.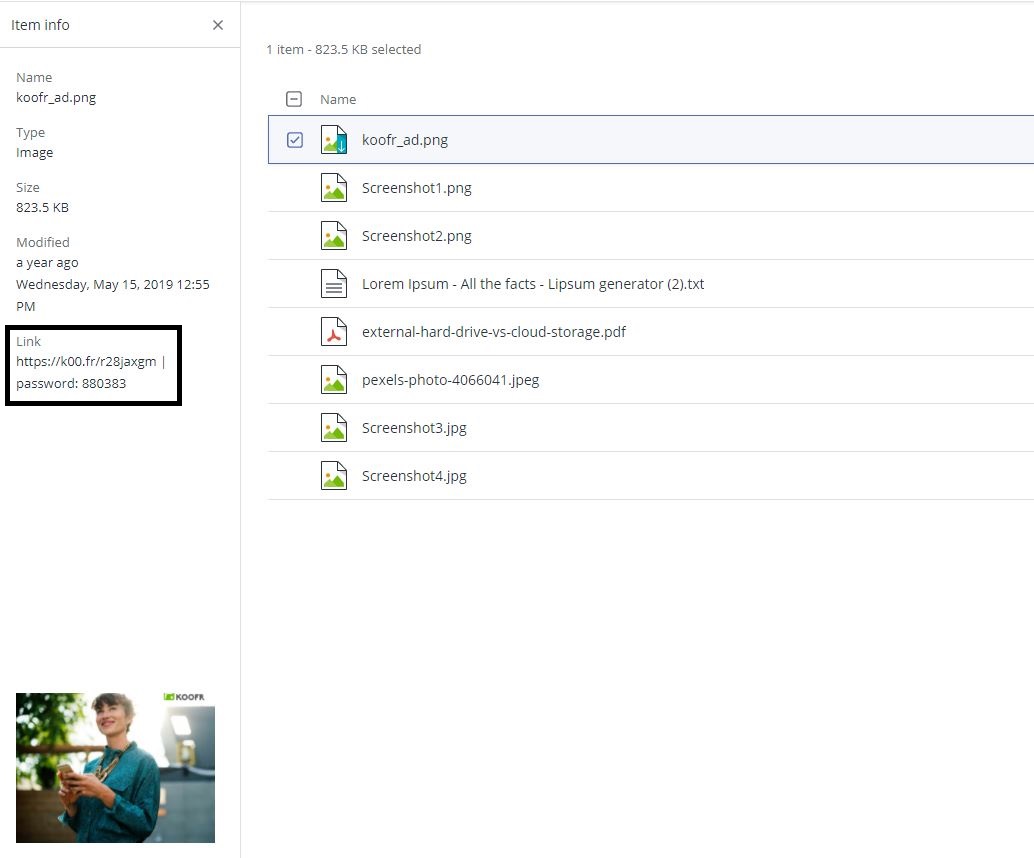 (2) See thumbnail previews of your PDF files
You are now able to see the thumbnail previews of your PDF files in Koofr and find your the PDFs you are searching for even easier.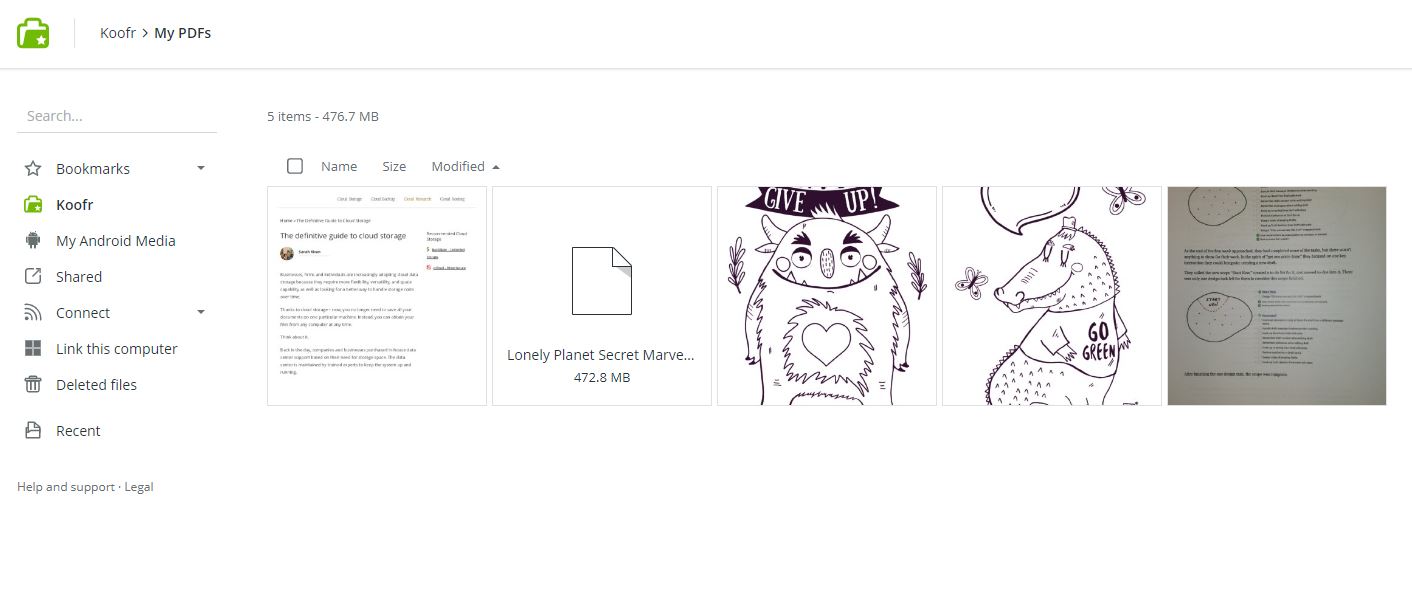 Thumbnail previews are available in the Tile view of the Koofr web app and in the Android app.
(3) Send a custom message with your Koofr sharing links
You can now add a custom message to the download and the upload links in the Koofr web app. The message can contain up to 200 characters.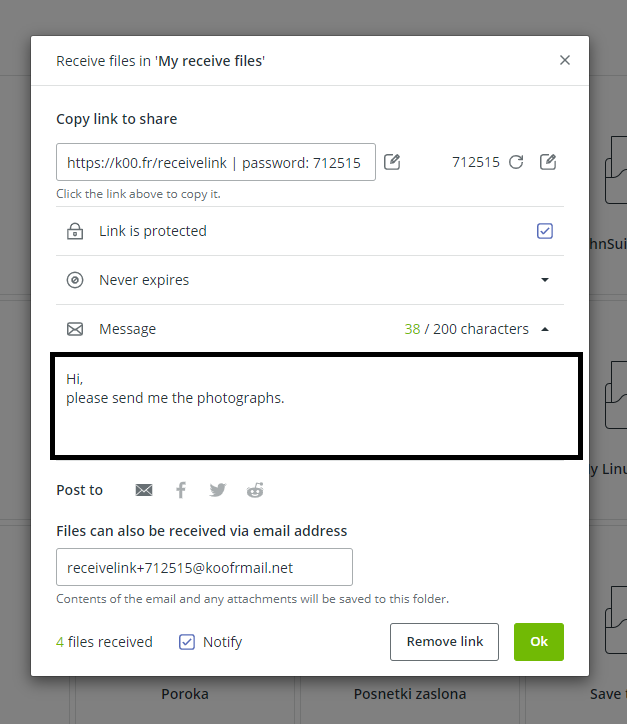 When a person opens your link, your message will appear on their screen as a Message from link creator. They will also have the option to hide the message by clicking on the Message icon on the left side of the screen or on the Hide button on the right side of the screen.

Note: This option is only available in the paid Koofr accounts.
(4) See the space stats for your account
You wanted it and we did it. You can now see the space stats for your account in the Koofr web app as soon as you open it. Where? See the used/available space in the bottom left corner, below the Main Menu, at all times.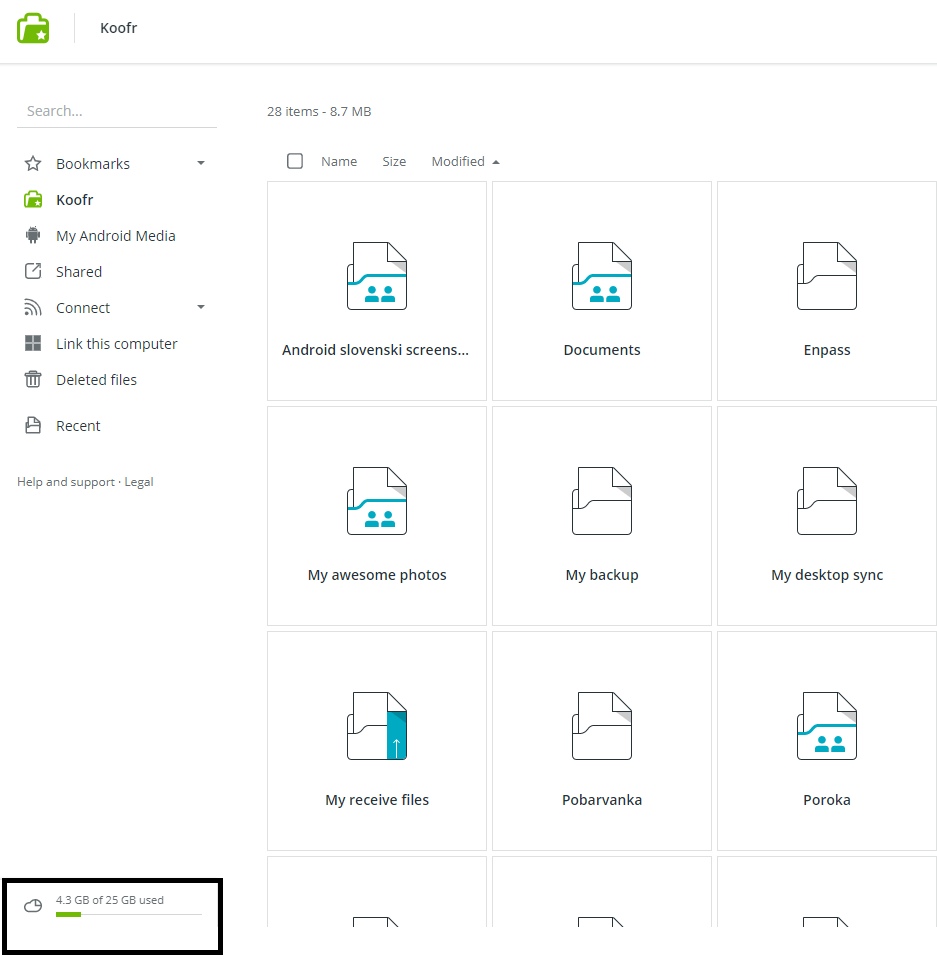 (5) Get help with our new and improved Help center
Enjoy in the benefits of our new Help and support center which is here to solve your Koofr related issues quickly and efficiently.
How to find it? Click on Help and support button below the Main menu of the Koofr web app or select Help and support in the Account Menu of the web app, a new and improved Help and support center will open for you.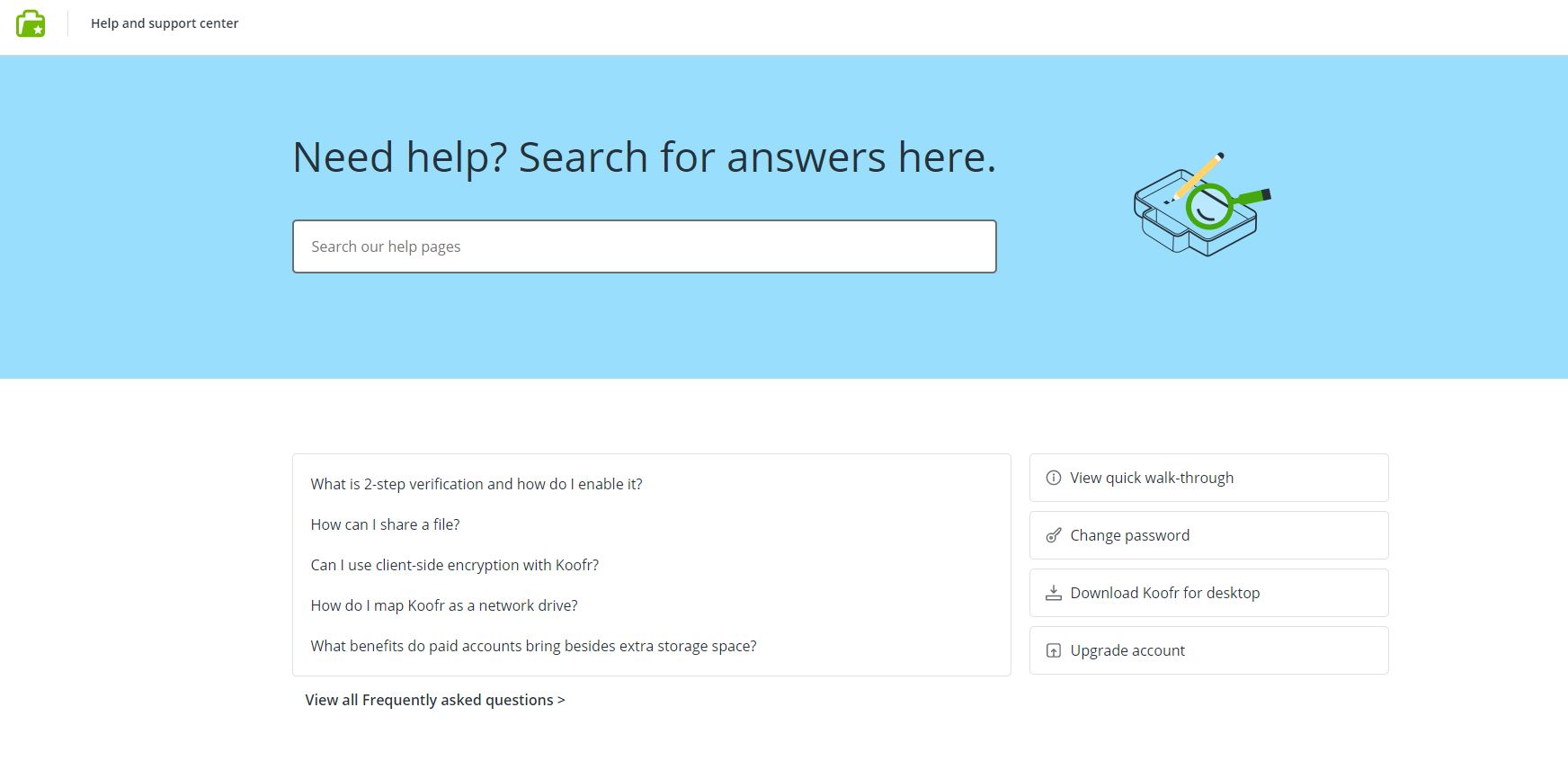 There you can Change your account password, Download the Koofr desktop app and Upgrade your account, all in one place. If you are seeking the answers to Frequently asked questions, want to watch our video tutorials or want to get some quick tips from our blog, you'll now be able to find all of that here.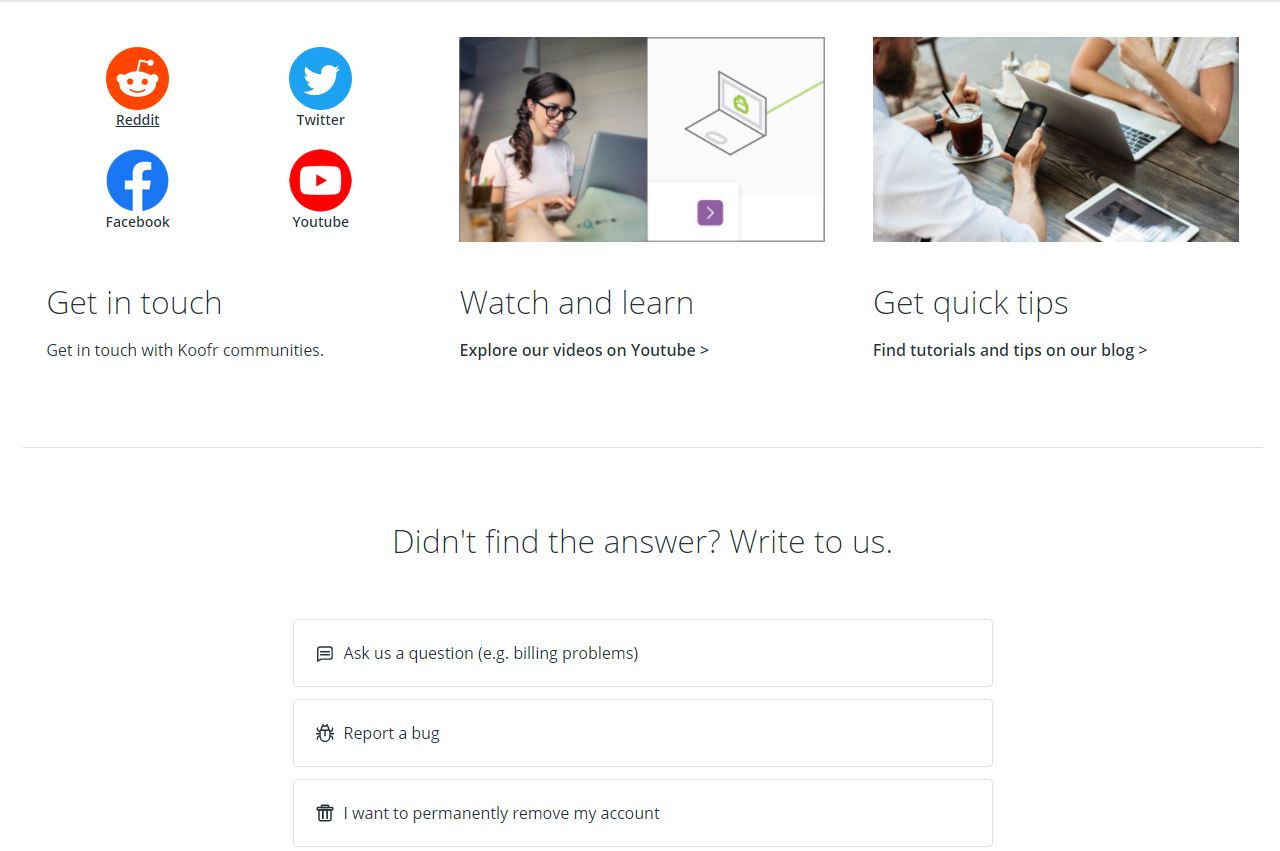 Get in touch with all of the Koofr communities from one place, contact our support team or report a bug you found. And if you decide you want to remove your Koofr account? You can also now do it here.
(6) Transfer your photos and videos from Facebook to Koofr
Koofr has partnered up with Facebook to provide you, our users, with an official Transfer tool and give you the option to transfer all the photos and videos saved in your Facebook accounts directly to Koofr.
You can access the Transfer tool in Facebook settings within Your Facebook Information. From there, you can select to transfer your photos and videos to Koofr.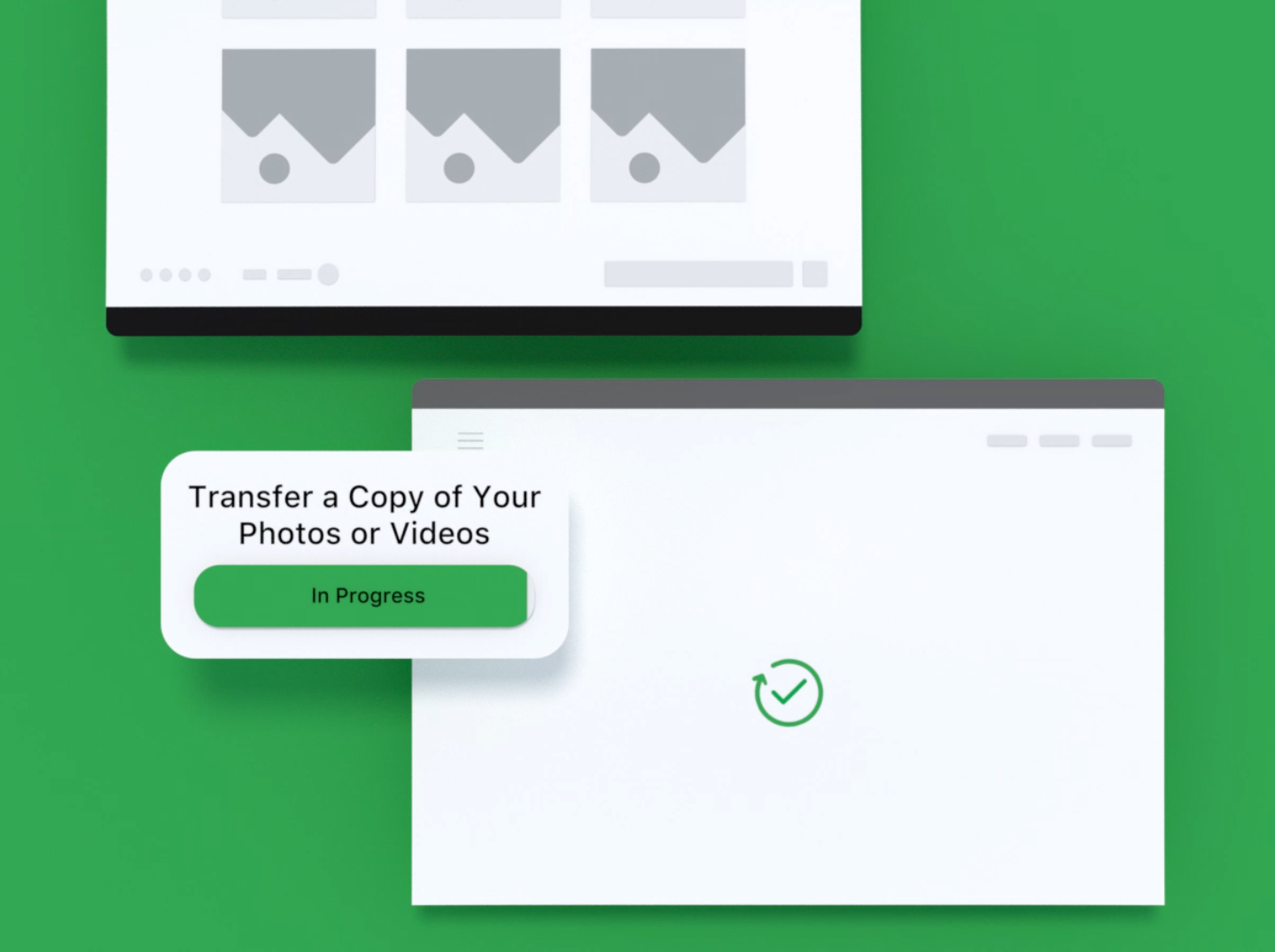 And don't worry. The entire process of the photo and video transfer from Facebook to Koofr is designed with users' privacy in mind, which is why there is no permanent connection established between your Facebook and Koofr accounts. As soon as the transfer of your data is done the connection and its permissions expire.
Read more about it here or on our website.
(7) Find Koofr on Huawei AppGallery
The newly-released Huawei and Honor phones rely solely on Huawei apps downloaded from Huawei AppGallery. AppGallery is Huawei's official app distribution platform, which can be used on Huawei mobile devices to search for, download, manage and share apps and Koofr is one of the highest-rated available apps.
But what's even better is, that with Koofr you can access all of the data you have stored in your Google Drive, OneDrive and Dropbox cloud storage accounts directly from your Huawei device. Read more about it here.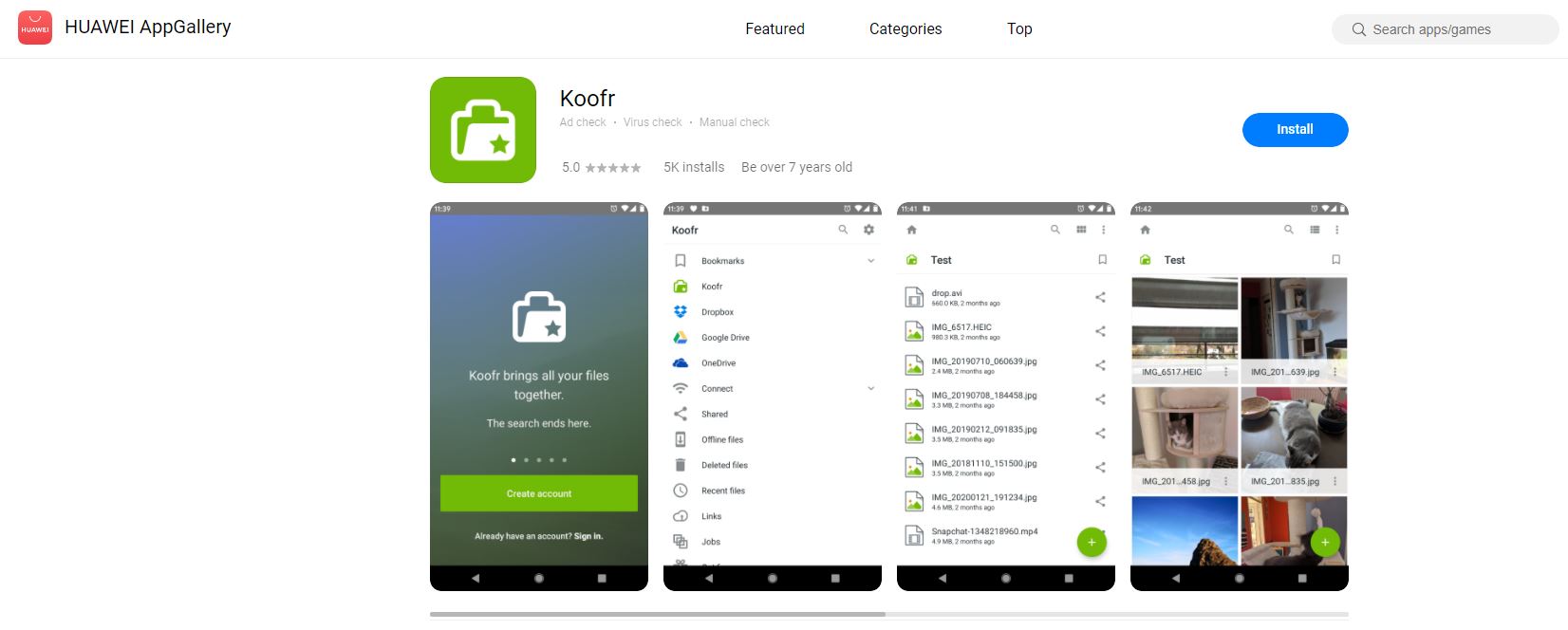 Huawei users can find and download the Koofr mobile app here.
We hope you like these improvements and that you enjoy using them. To keep in touch with us and our community join us on the Koofr subreddit!