Transfer your Facebook photos and videos to Koofr
We are excited to announce that Koofr has partnered up with Facebook to provide users with an option of transferring all the photos and videos saved in their Facebook accounts directly to Koofr. This way your data will be safely stored in your Koofr account and you will have full control over it. Read on to find out more about our partnership and the new Transfer Tool.
[Last updated in June 2022: You can use Koofr's shortcut to transfer a copy of your Facebook media to Koofr].
We are excited to announce that Koofr has partnered up with Facebook to provide users with an official transfer tool and let them effortlessly export a copy of all their Facebook photos and videos directly to Koofr.
This cooperation is part of Facebook's effort in data portability and open-source Data Transfer Project which was launched in 2018 to create an open-source, service-to-service data portability platform so that all individuals across the web could easily move their data between online service providers whenever they want. The principle of data portability is to give people control over their data and the choice to be able to move it while also encouraging innovation. Read the data portability white paper that is available here.
Facebook has previously enabled the option to transfer photos and videos to Google Photos, and now Koofr and Dropbox are joining the list. Koofr has always aimed to provide users with options to bring their files together and we believe this cooperation gives users exciting new options.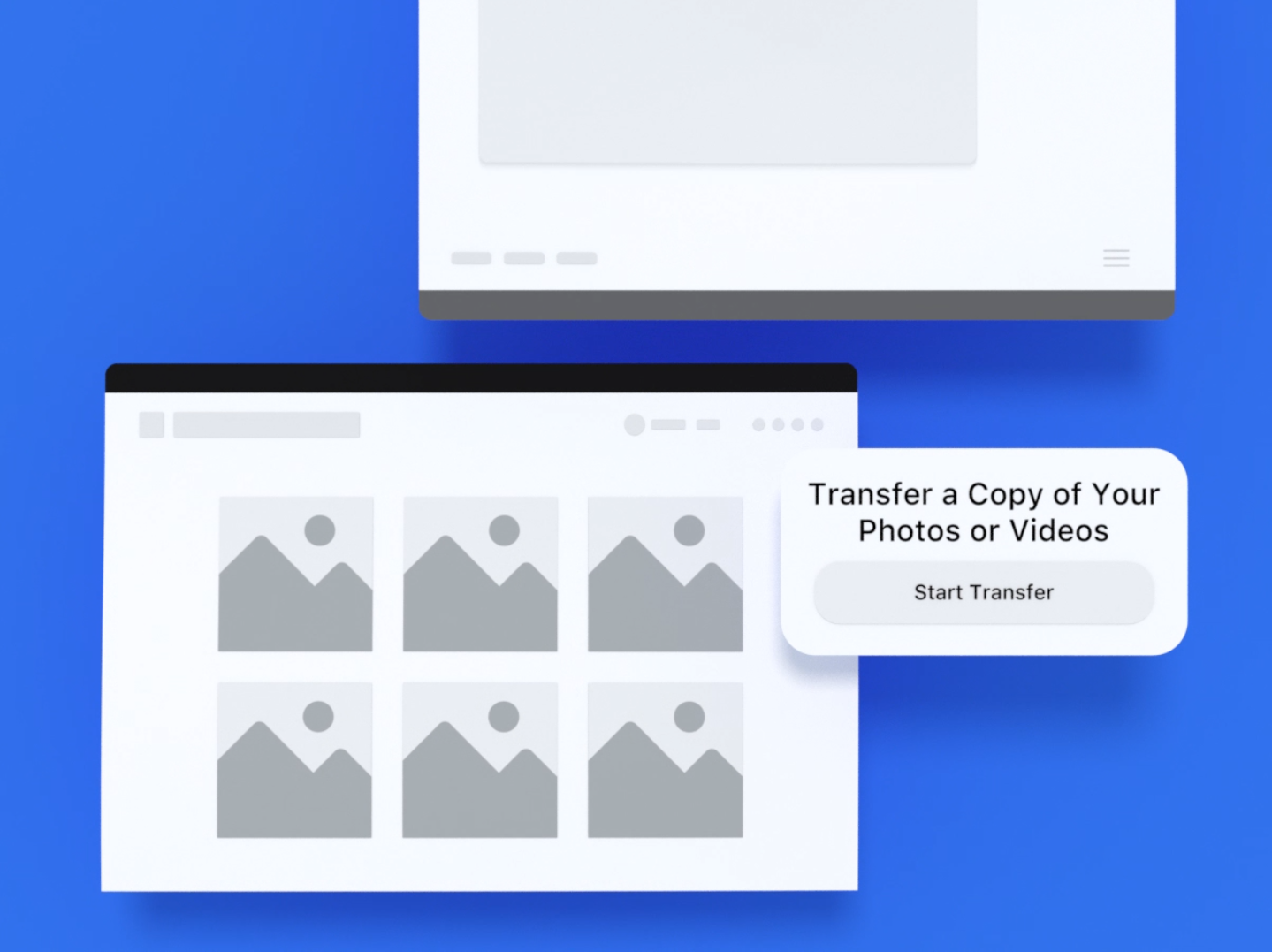 We are very happy that Facebook has recognized Koofr as a privacy-oriented and trustworthy European cloud provider and decided to invite us to join their efforts in data portability through this partnership.
Our goal and one of the values we hold dearest as a company is to hold as little personal data about our users as possible while providing them with our service. And this tool is no different. The entire process of the photo and video transfer from Facebook to Koofr is designed with users' privacy in mind, which is why there is no permanent connection established between your Facebook and Koofr accounts. As soon as the transfer of your data is finished the connection and its permissions will expire.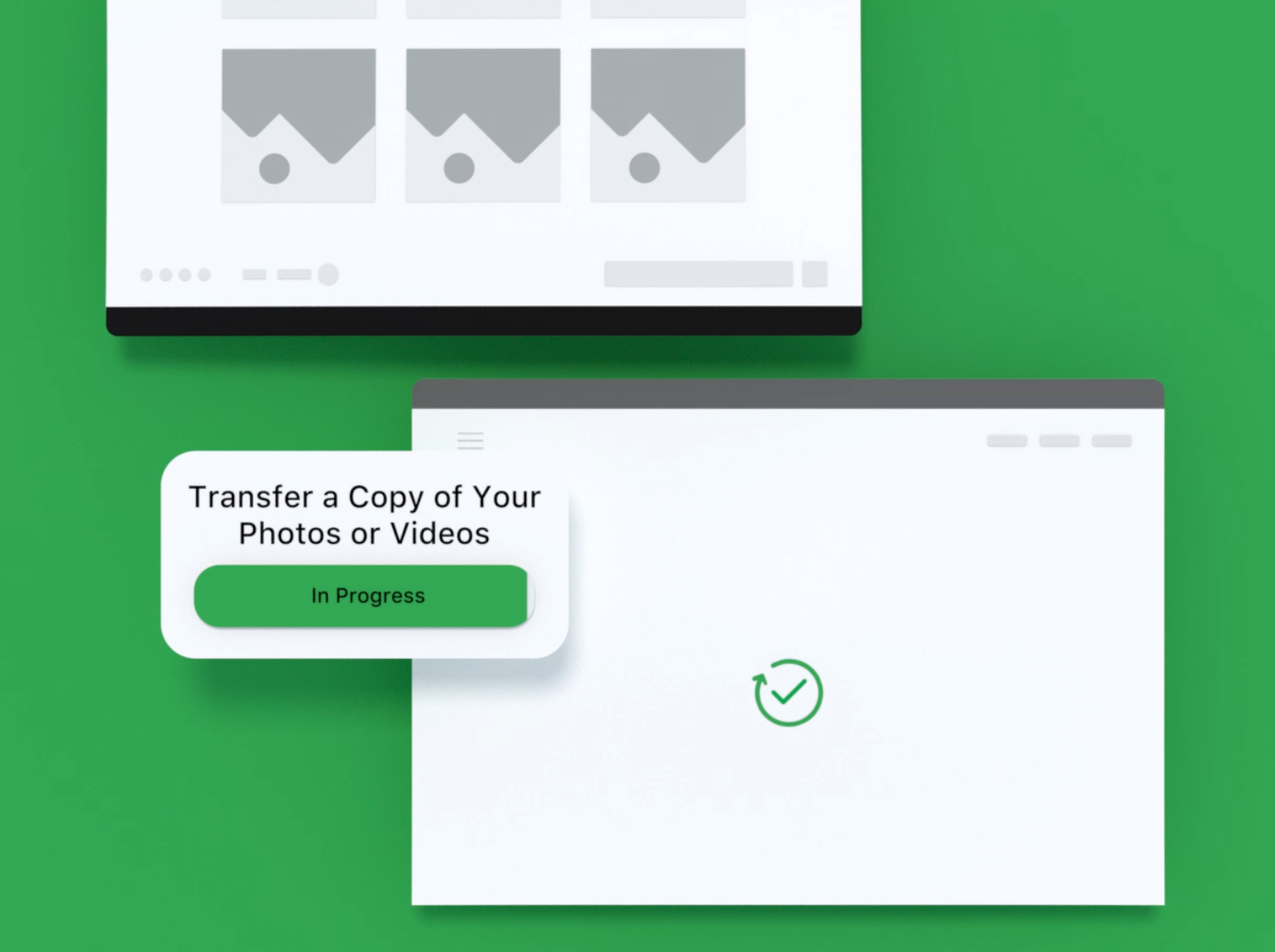 Where to access the Transfer tool?
You can access the Transfer tool in Facebook settings within Your Facebook Information. From there, you can select to transfer your photos and videos to Koofr. We designed this tool to optimize for privacy, security and utility. We'll ask you to re-enter your password before the transfer starts and encrypt your data as it moves between services, so you can be confident your data will be transferred securely. Once the process starts, a folder named Data Transfer will appear in your Koofr account and all your exported photos and videos will appear there.
Where to find more information?
You can find more information on the Transfer tool on our website, where we explain in detail how the tool works or check out Facebook's how-to guide here. On our website dedicated to the Transfer tool we also do our best to soothe all of the privacy concerns you might have in the FAQ section of the webpage.
Read more about the Transfer tool and our partnership with Facebook on Facebook's official blog.
Want to talk to us? Join us on the Koofr subreddit!