Quickly save anything from the web to Koofr in Vivaldi browser
Save pictures, text, files and more while you browse with one simple click. Use the Save to Koofr extension for Google Chrome, even while using the Vivaldi browser.
Sometimes you need to save a bunch of images, text, or other content from the internet - for a school or work project, or perhaps just a moodboard to get your creative juices flowing. Try using our Save to Koofr browser extension to streamline your process and keep your files (and your computer's Downloads folder) a little bit more organised and tidy. And while we initially developed it for Google Chrome, we recently tried it out using Vivaldi and are happy to report that yes, Save to Koofr also works with it!
What is Vivaldi?
Vivaldi is a privacy-oriented, cross-platform web browser that offers a high level of customizability and unique features. It is developed by Vivaldi Technologies, a company co-founded by a former CEO of Opera Software (of Opera web browser fame). Vivaldi is Chromium-based and also features a built-in email client and calendar. Users praise it for its unique interface and advanced features like multilevel tab stacking and split-screen tab viewing. It comes with an ad blocker and tracking protection, and like Koofr, does not track its users, either. Nice!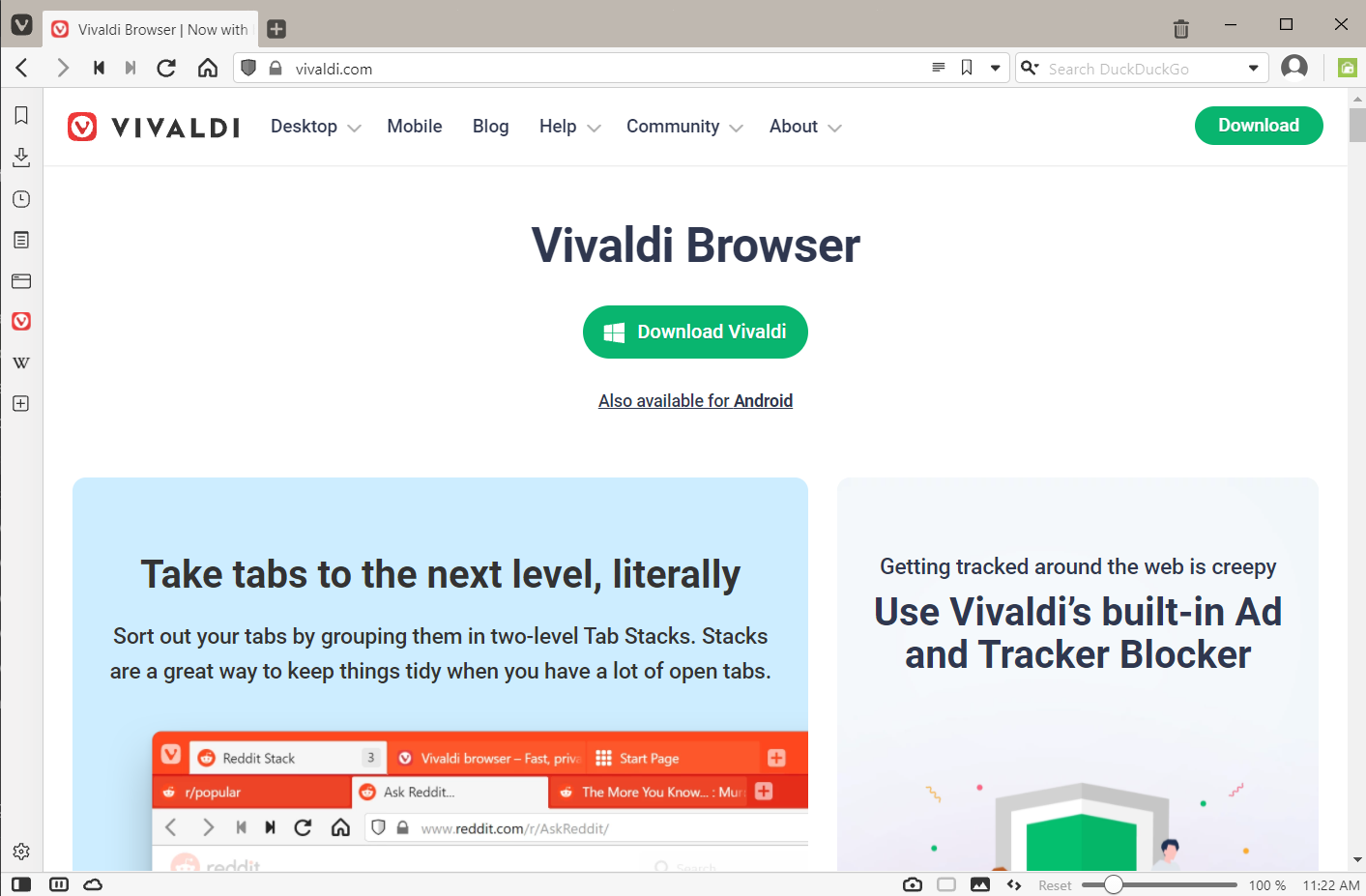 How to install Save to Koofr to Vivaldi?
If you want to be able to access the files you save from the internet from anywhere and across devices, you'll want to use Save to Koofr. Here's how to set up this useful browser extension.
1. Open the Vivaldi browser.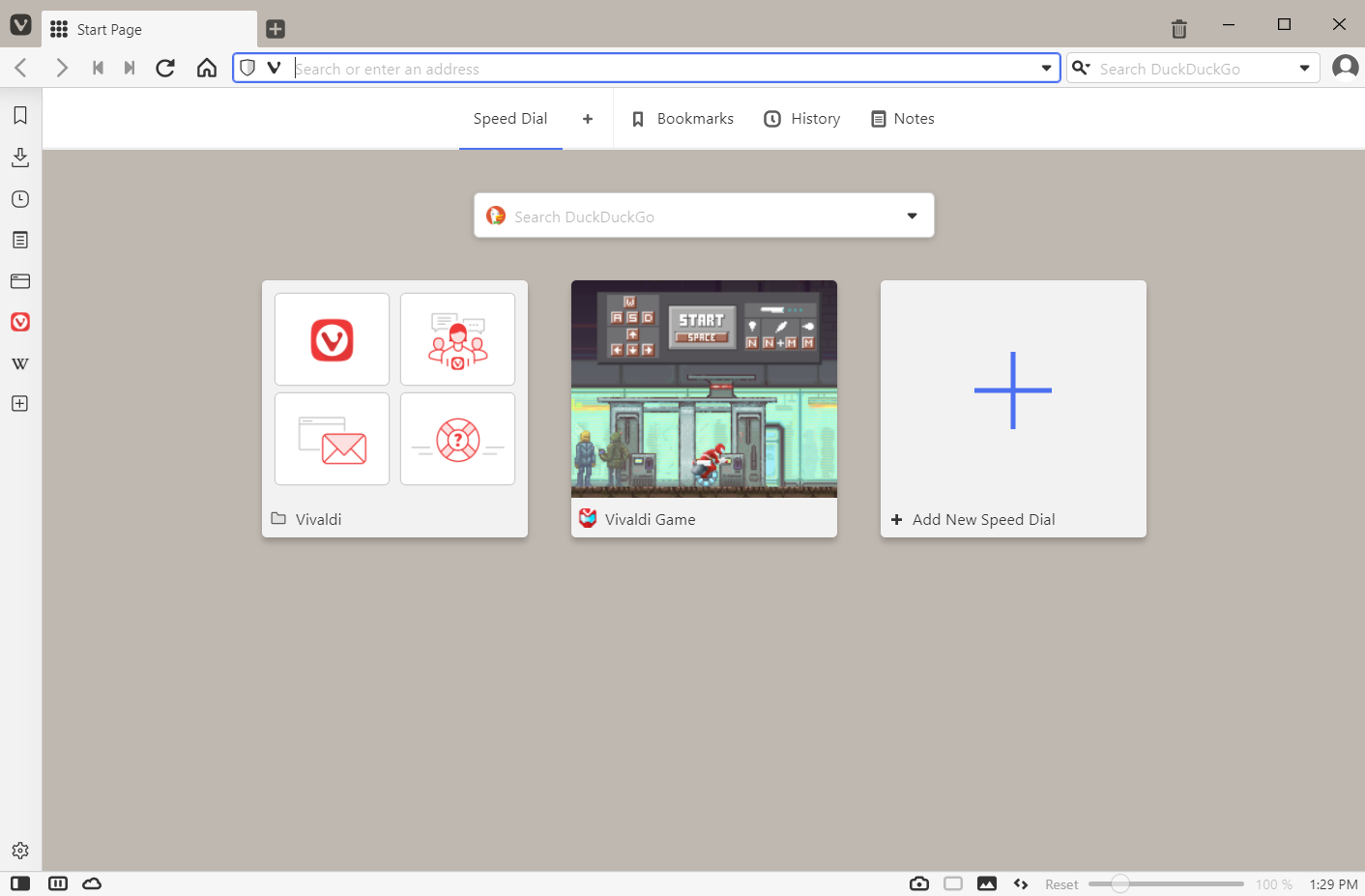 2. Create a free Koofr account or sign in to an existing account.
3. Open the Chrome web store in Vivaldi.
4. Use the search field to find the Save to Koofr extension and click on Add to Chrome.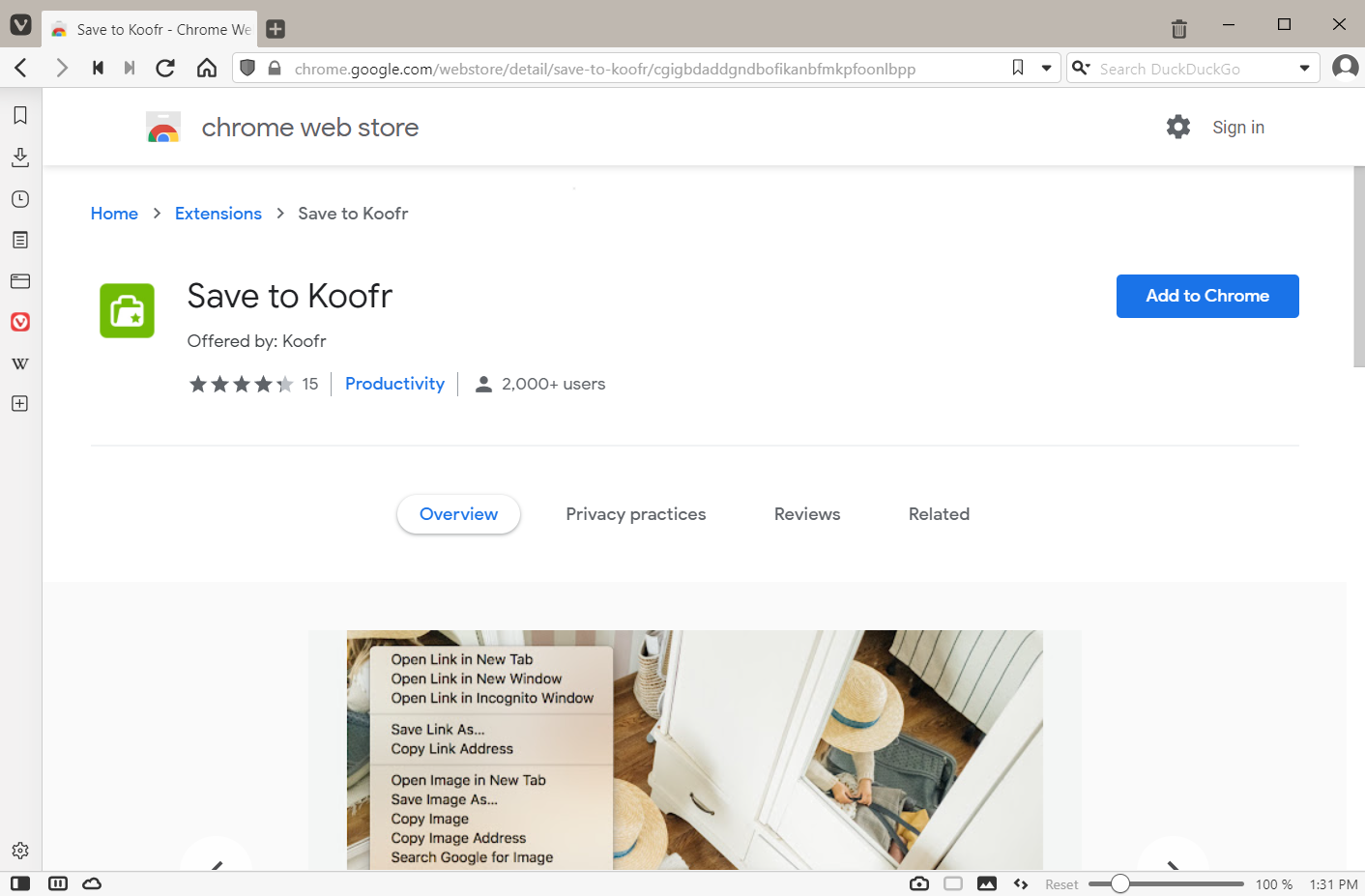 5. You'll be informed about the extension's permissions and prompted to confirm the installation. Continue by clicking on the Add extension button.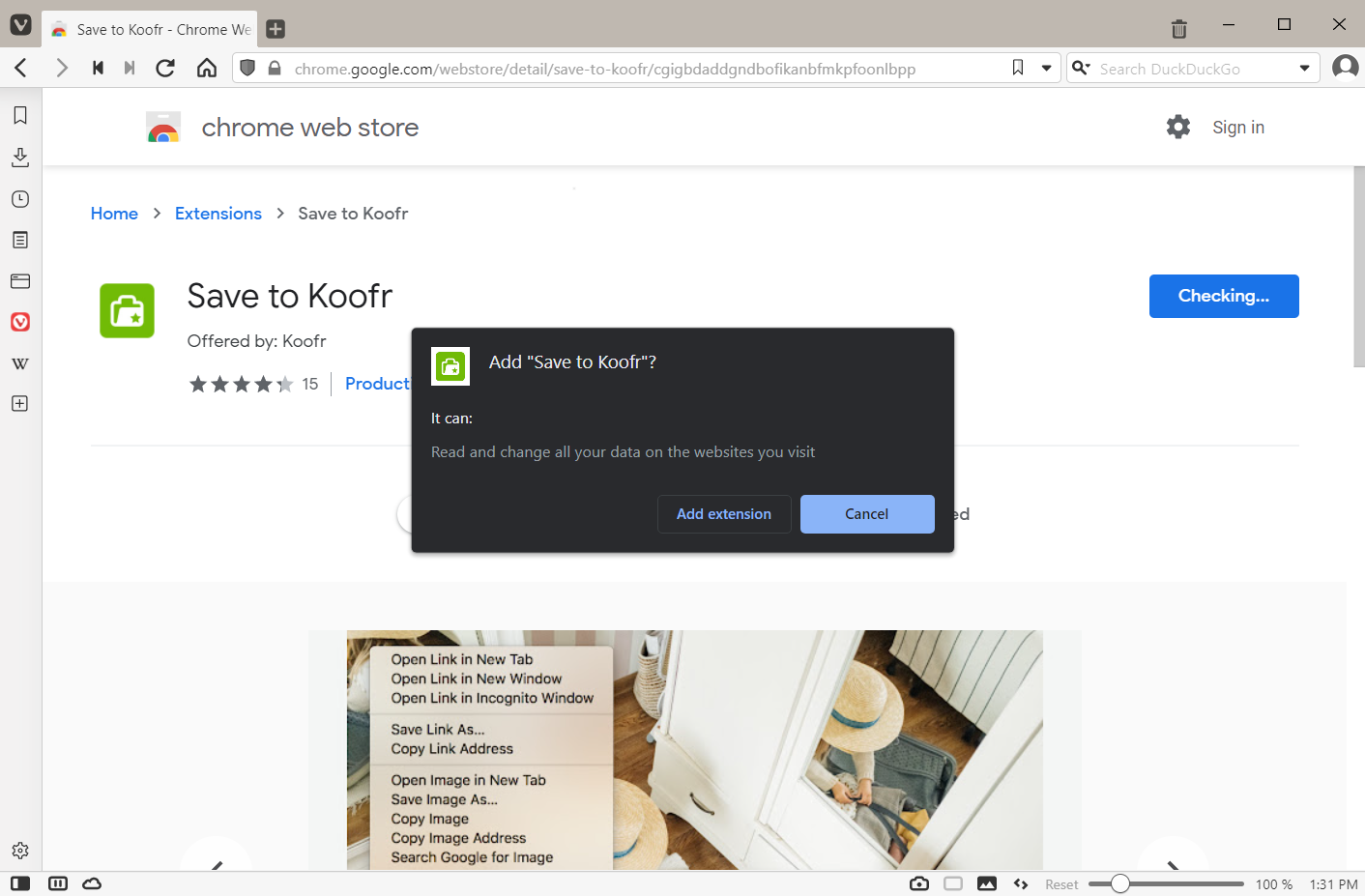 6. Save to Koofr will now appear as an icon in your toolbar. Right-click on the icon to display the extension menu. Clicking on it will open the Koofr account you're logged into in a new tab.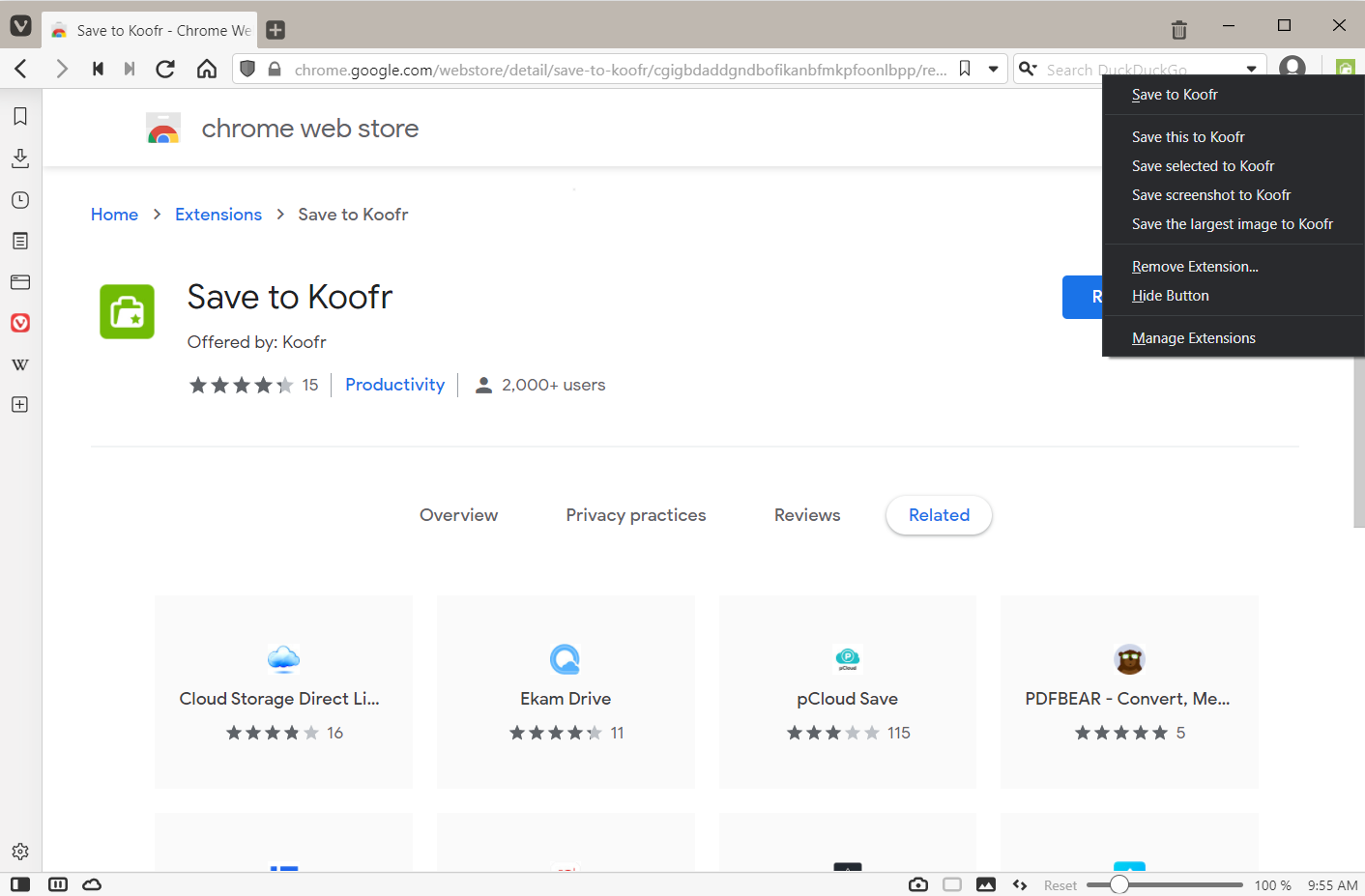 7. You can also access the extension's menu by right-clicking on an element displayed by the browser.
How does Save to Koofr work?
The Save to Koofr extension offers several saving options for different types of files. Here's how you can save the following files:
Image and video files
Right-click and select Save this to Koofr to save the selected image or video. The file will be uploaded to Koofr in the background, so you can continue to browse during this time.
You can use Save screenshot to Koofr to make a screenshot of the page that is currently open in your browser and save it to Koofr in JPEG format.
You can also save the largest image or video on the currently open page by selecting the Save the largest image to Koofr option.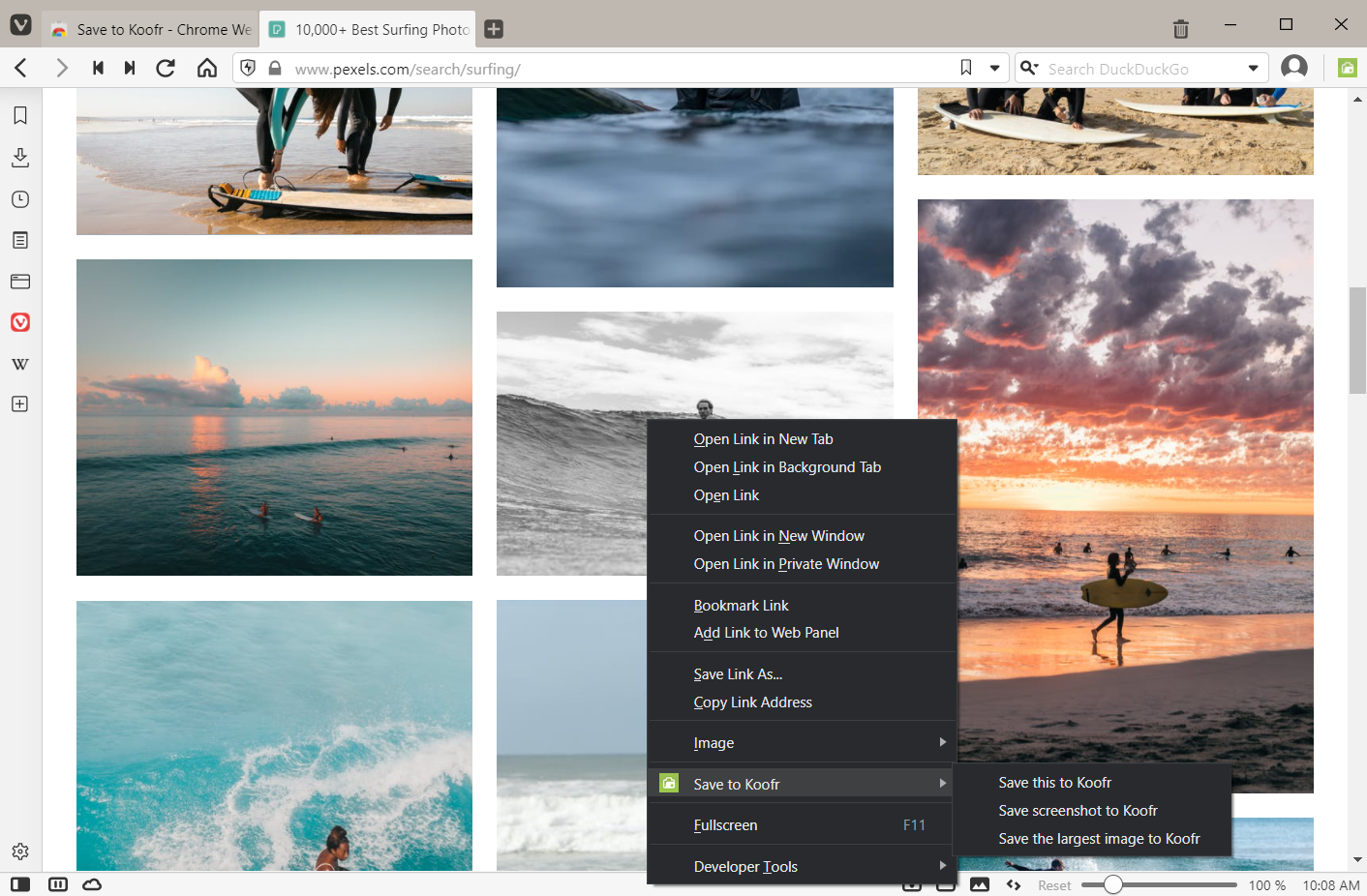 Text selection
With the Save selected to Koofr option, you can save a part of a text from a webpage to a new text file (.txt) in your Koofr. The new file will contain the saved text as well as the source page URL and will be named after the webpage title. You can use this method as a simple and quick way to collect information from various sources when doing research for a school or work project.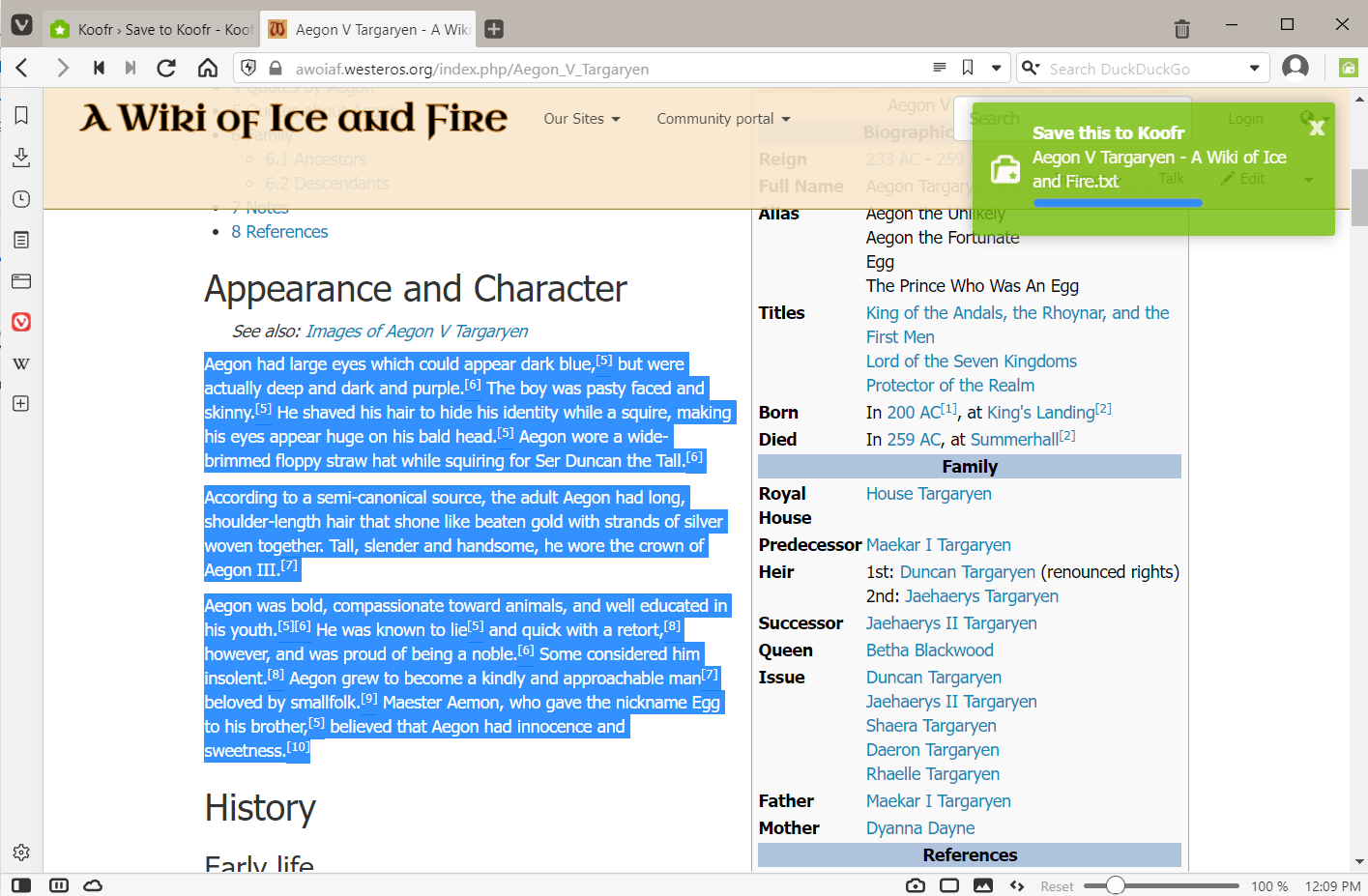 Link to a file
If you use the Save to Koofr option on a link pointing to a file (for example, a PDF or Office-compatible document), the target file will be automatically saved to your Koofr account. Using this method on a link to a webpage will save that webpage (in .html form) to your Koofr.
Where are my saved files located?
Everything you save using the Save to Koofr extension will be saved in the Save to Koofr folder, which will be created automatically the first time you save something with the extension. Even if you are using several different compatible browsers in addition to Vivaldi, like Google Chrome, Mozilla Firefox, Microsoft Edge, Opera or Brave, any files you save from them will go into the same folder, as long as you are logged in to the same Koofr account in each browser.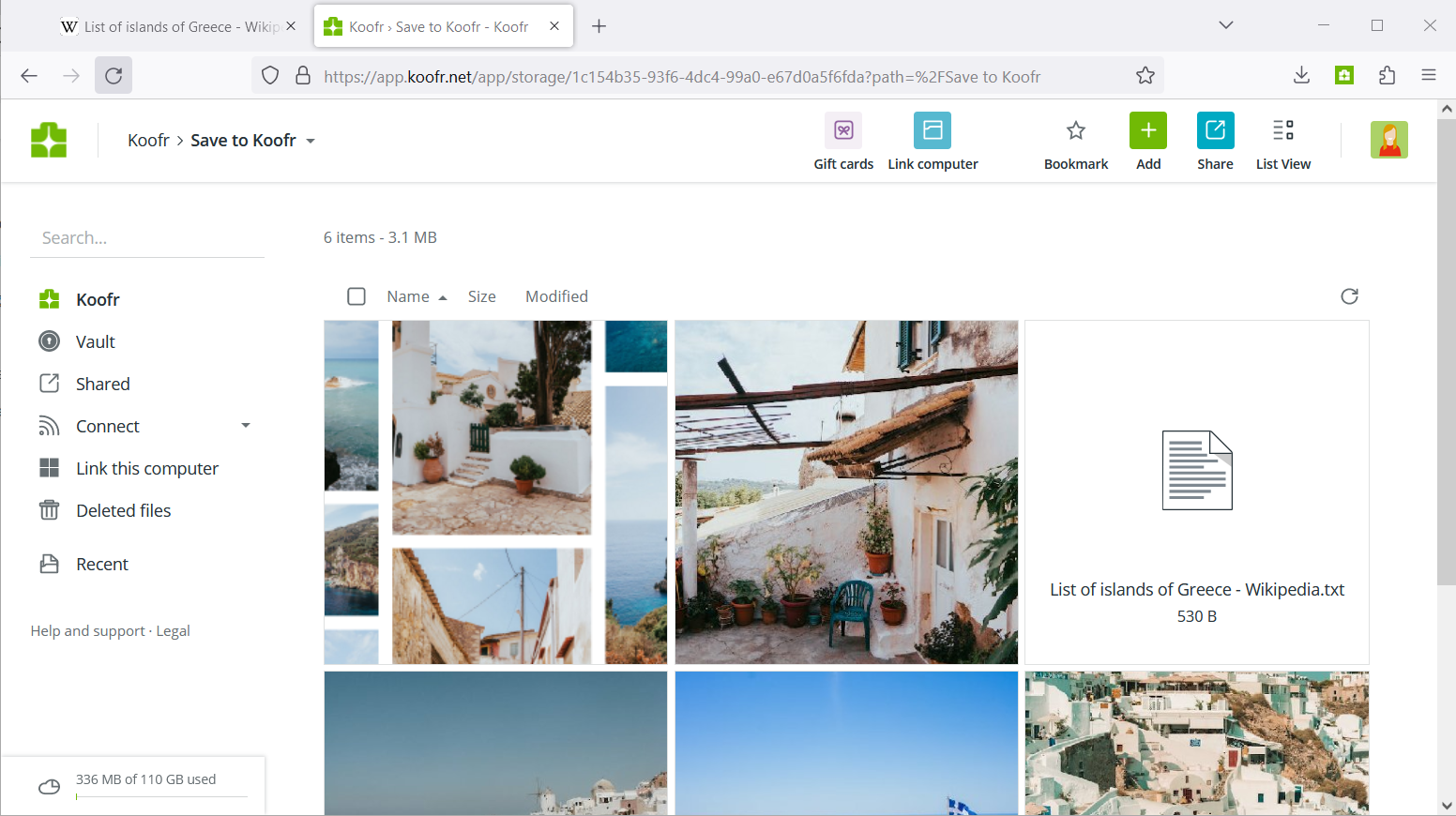 For more information about how to set up Save to Koofr on different browsers, check out the following posts:
Have you tried using Koofr in Vivaldi? Join our growing Reddit community and talk to us about it!