How to back up photos while travelling
Summer is in full swing and we hope you are taking some time off work sooner or later. We are here to give you a few tips on how to use cloud storage while travelling. Continue reading and find out how Koofr can help you back up photos, organize your travel documents and plan for your dream trip.
Travel and cloud storage are two of my favourite topics lately which is why I decided to combine both in this blog post. I recently returned from a trip to Romania and I wanted to share with you how I use Koofr while travelling. I will explain how Koofr can make your life easier and more manageable while planning your trip, while you're on the road and when you return - if you are backpacking through Asia or lying on a beach in a 5-star resort somewhere.
Let's start at the beginning. Before I go anywhere it is time to do some planning and idea research.
This can mean browsing online for travel tips, booking flights, finding the best accommodation on Airbnb or maybe even all of that at the same time. It could also be organizing travel documents – visas, passports, insurance and rent-a-car papers, downloading Google maps for offline use or finding the best travel apps that could come in handy later. It's a lot of different data in this phase. What to do with it? Organize it with the help of Koofr.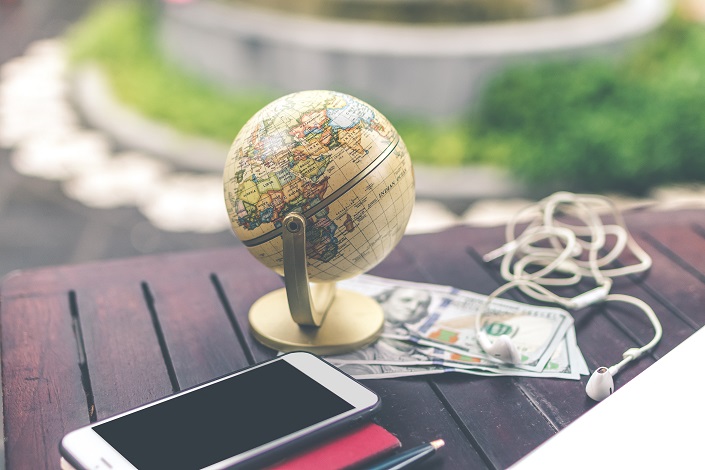 1. Organize your documents into a folder in Koofr
I save everything I need for my travel plans to become reality into a folder in my cloud storage before I go anywhere. And yes, I sometimes have fantasy travel folders with itineraries that never actually come true. My Koofr account is connected to my Google Drive account where I keep all of my travel-related documents and share them with my family and travel buddies.
In our help you can read how to connect Koofr to Google Drive and other cloud storage accounts. It makes your life easier because you can look through all of your documents in one place inside your Koofr account, even though your documents are scattered across different cloud services. You can also right-click on the file/folder in Koofr and use the Open in Google Drive option if you connected your account to Google Drive.
I travel a lot so every destination gets its own folder with a name that looks something like this: Folder name: Countryname/Regionname_Cityname_Year. I add plane tickets, accommodation bookings and everything else connected to my trips into these folders.
Note: You can only create share links for connected cloud accounts with a paid Koofr account. You can always use the Add people option to share with anybody - your friends who are not Koofr users yet will receive an invitation to join. You can also store your files directly in your Koofr account to be able to use all of the sharing options with your free Koofr account.
I also have a separate folder for travel documents where I keep an updated scan of my passport, current travel insurance policy, scanned passport photos, driving licence and my scuba diving licence which comes in handy in warmer climates. This folder saved me more than a couple of times at border control and other places already.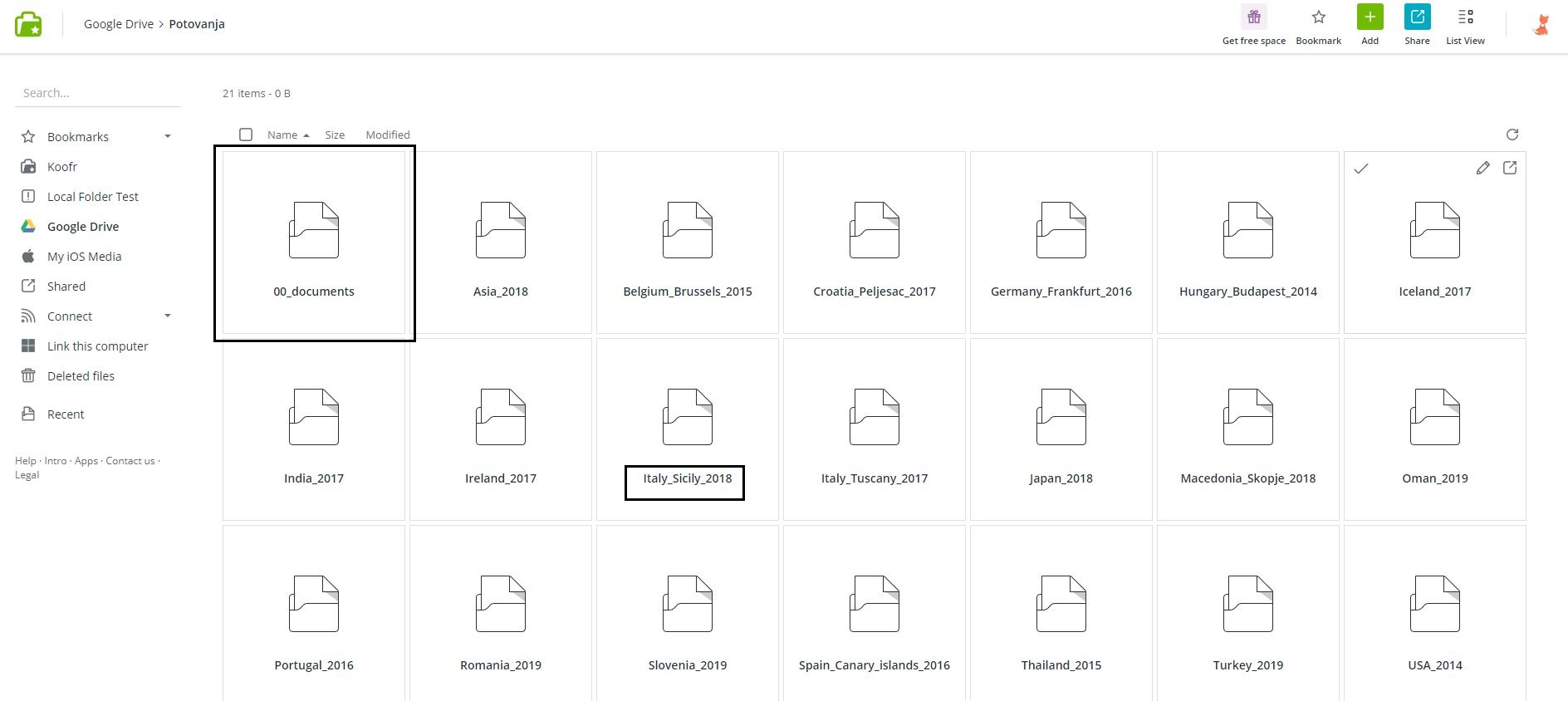 2. Plan your trip with Save to Koofr
When you are in the planning phase of your trip you are probably browsing a lot. While doing that you can easily save documents to Koofr with one of the Save to Koofr extensions while browsing. If you want to save a train schedule, a nice photo of a sight you want to visit or a print screen of a map you might need, you can easily and quickly save it with our extension.
Read more about the extension here if you are a Firefox user or here if you prefer Google Chrome. The extension also works with Brave browser.
Note: You will have to manually move the things you save this way to your trip's folder because they will be waiting for you in the Save to Koofr folder inside your Koofr account.
3. Save files for Offline use
In the Koofr Android app, you can easily save files for offline use with our Offline files feature. This option allows you to access files in Koofr app even when your device is offline (for example in non-EU countries where you have to turn off your data roaming, while you are in flight mode or simply in an airport without a good wifi connection). This feature is currently only available for Android users.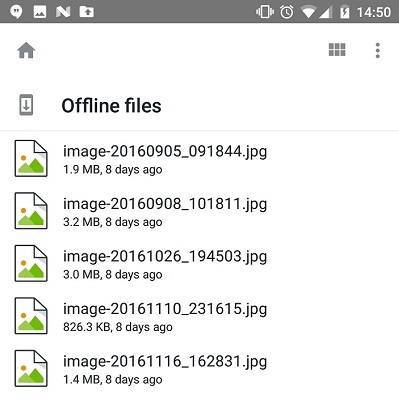 Now you are finally packed and ready to go. You thought this day was never going to come, but here you are. While you are travelling you will probably make tons of photos and it would be really inconvenient if your phone ran out of storage. Don't worry, Koofr can help you with that.
4. Upload your photos to Koofr automatically
I love my camera, but for shorter, weekend trips which include travelling with low-cost airlines, I don't bring it with me. That means that lots and lots of photos are stored on my phone. Which also means I can quickly run out of space on my device.
What helps is turning on the automatic upload of new media files in the Settings of iOS or Android Koofr app, so you can easily and quickly back up your photos and share them with your friends directly from Koofr. You can choose to upload your photos via wifi or mobile data network and after they are uploaded you can safely delete them from your phone to keep some space free for new memories.
Koofr saves the day again.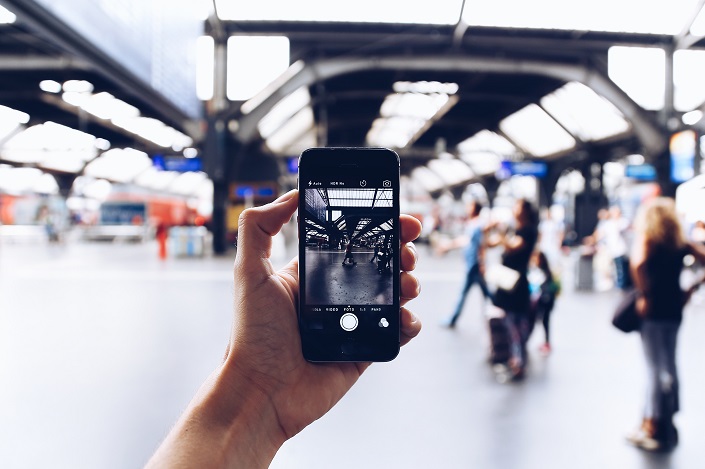 5. When you have to work on holiday
If you are one of the unlucky ones who need to work while travelling, and you need some work files with you, be sure to set up Synchronization in your Koofr desktop app before leaving the office.
This way you can have all of your work files handy in your Koofr account if you need to share them with your colleagues. You can do that from anywhere you are as long as there is an internet connection. Read more about it here.
Your work files will be stored on Koofr servers and available from any device with the Koofr app – your phone, tablet or your laptop, and as a bonus, you can easily share your files with just a few taps/clicks.
In the worst-case scenario where something happens to your laptop just when you were working on an important proposal, your files are safely stored in your Koofr account as long as you've synced them. You can get to them from another device using the Koofr app.
To add a layer of additional safety and security to your account, you can turn-on 2-step verification in Preferences. We strongly recommend doing this - if you travel a lot or not at all. Read more about how Koofr keeps your files safe here.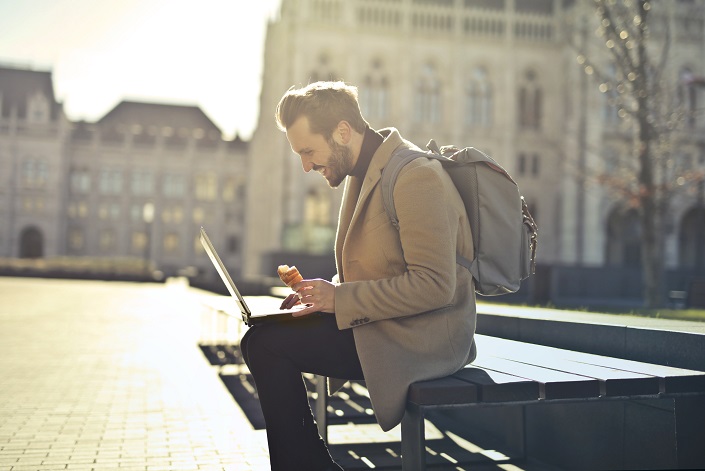 After you return home refreshed and relaxed you might want to share the memories you made with your friends, or they might want to share their photos with you. You can easily do that with Koofr sharing options.
6. Receive files from your friends
If your friends don't have a Koofr account yet, they can add photos and other important files (like Splitwise costs export of your trip) to your trip folder if you create a Receive files link and share it with them.
You can also get a unique email address for this folder and you or whoever else has it can send you files directly to your chosen Koofr folder this way. Read more about how to set it up here.
6. Share your memories
Once your trip is over you can easily share your memories with your loved ones with Add people or Send link sharing options. They can view photos and videos in our Gallery view if they are Koofr users or download photos from the download link you send them if they are not. You can easily password protect the sharing link and set the expiration date to it. Read more about sharing with Koofr in our help.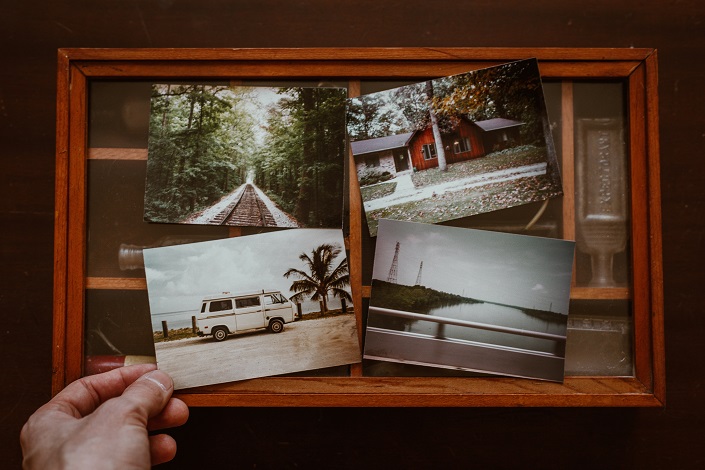 We hope to make your trip even more relaxing and enjoyable with our travel features. You can create your free Koofr account with up to 10 GB of free storage here to try them out. Have a relaxing trip.
Want to talk to us? Join us on the Koofr subreddit!