Koofr Features
Searching for files in Koofr
Searching for files in your Koofr cloud storage is easy and fast!
[Updated, Jan 2020: Check out our newest blog post concerning the search function in Koofr here]
Have you found yourself silently swearing at the computer and wondering where that important offer you've prepared a few months back is? Perhaps you're not the most organized person, but you definitely remember the name of the file you saved in your cloud storage, right? Not really? But you definitely remember saving it to Dropbox. Hmm, or maybe it was Google Drive?

Sounds familiar? We're not judging, we're here to help! :)
Koofr cloud storage has some useful search features to help you sieve through your files and finally discover that missing one that you so desperately need.
The first step is finding out the location of your file. If you connect your existing cloud storage drives into your Koofr account, this could not be easier. You don't have to log in to different accounts and search there, you can do that in one location in the Koofr app. When searching for a file Koofr searcher through all your files, even the ones saved in connected drives. Pretty handy, right?
And if you perchance know the location of the file, you can easily select it from the Location drop-down menu in the search bar and narrow down your search.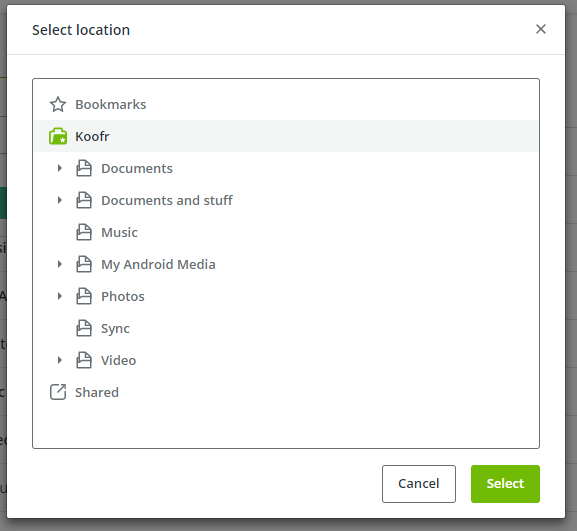 The second one is typing in the name of your file. No worries, there's no need to be very specific. One word of the name or even the part of the word you used to name your file and Koofr will be able to help you out.
The last one is the file type. Was it a photo, pdf or a document? Head over to Search, click the arrow to reveal the drop-down menu. There you can select the type of the file you're looking for.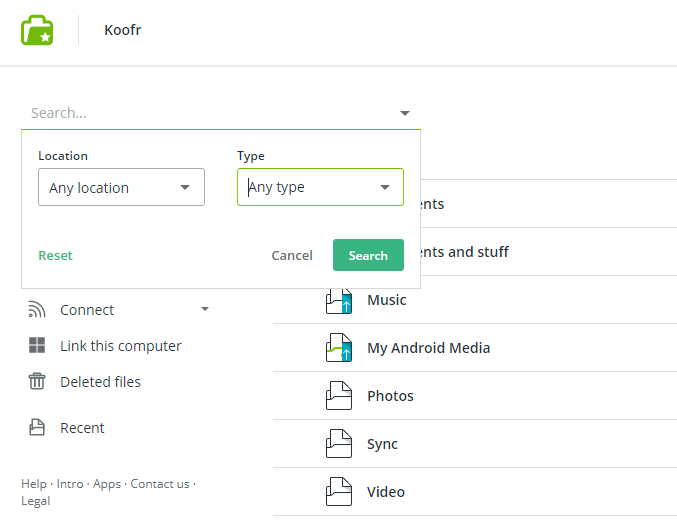 If you think you've picked the wrong search parameters, there's also the Reset button – click it and start over.
Still searching for the file? Last resort: have you checked the Deleted files folder? All deleted files are kept there for 7 days after you (accidentally) deleted it.
We hope your search will be successful!
Want to make your searching easier? Start by creating a FREE Koofr account. It comes with up to 10 GB of free storage and some pretty cool features.
Want to talk to us? Join us on the Koofr subreddit!