How to save email attachments from Gmail to Koofr with Save to Koofr
Save to Koofr is a handy browser extension for saving content from the web to your cloud storage, but did you know you can also use it to save your email attachments to Koofr?
Koofr's browser extension Save to Koofr has been around for quite a few years, and in this time, it's really gotten under our skin as a tool we like to use without really thinking about it.
It's super handy because it's as easy to use as your regular right-click-save method of downloading stuff from the Internet. This is especially true if you want to keep the Downloads folder on your computer as tidy as possible.
There is one use case that makes it even more useful, but you might not think of it right off the bat. If you're using Gmail or another web-based email client, you can actually use Save to Koofr to save email attachments directly to your cloud storage. Neat!
Saving attachments from Gmail
Saving an email attachment from a Gmail or a Google Workspace-hosted email account is very simple and can be done in just a few clicks.
First, open the email containing the attachment you'd like to save. Then, right-click on the attachment to open the right-click menu. Go to Save to Koofr, then click on Save this to Koofr.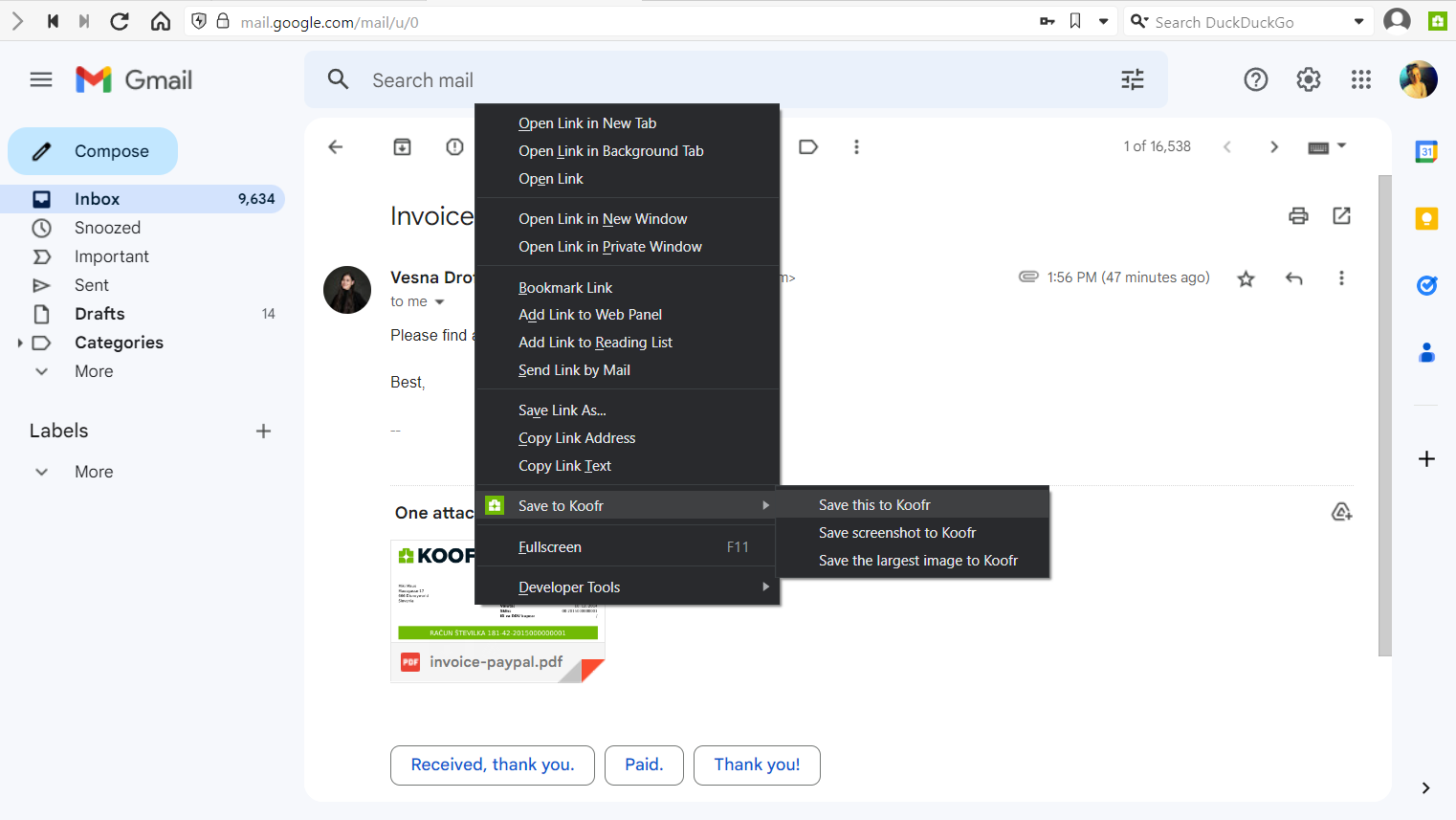 Note: You might need to make sure the extension is connected to your Koofr account and that you're actually logged in to Koofr. To do this, just click on the Save to Koofr icon in the top-right section of the browser. This will take you to your Koofr account or prompt you to log in to your account.
If everything is done correctly, the extension will start saving the selected file to Koofr. This could take a few moments depending on the attachment file size.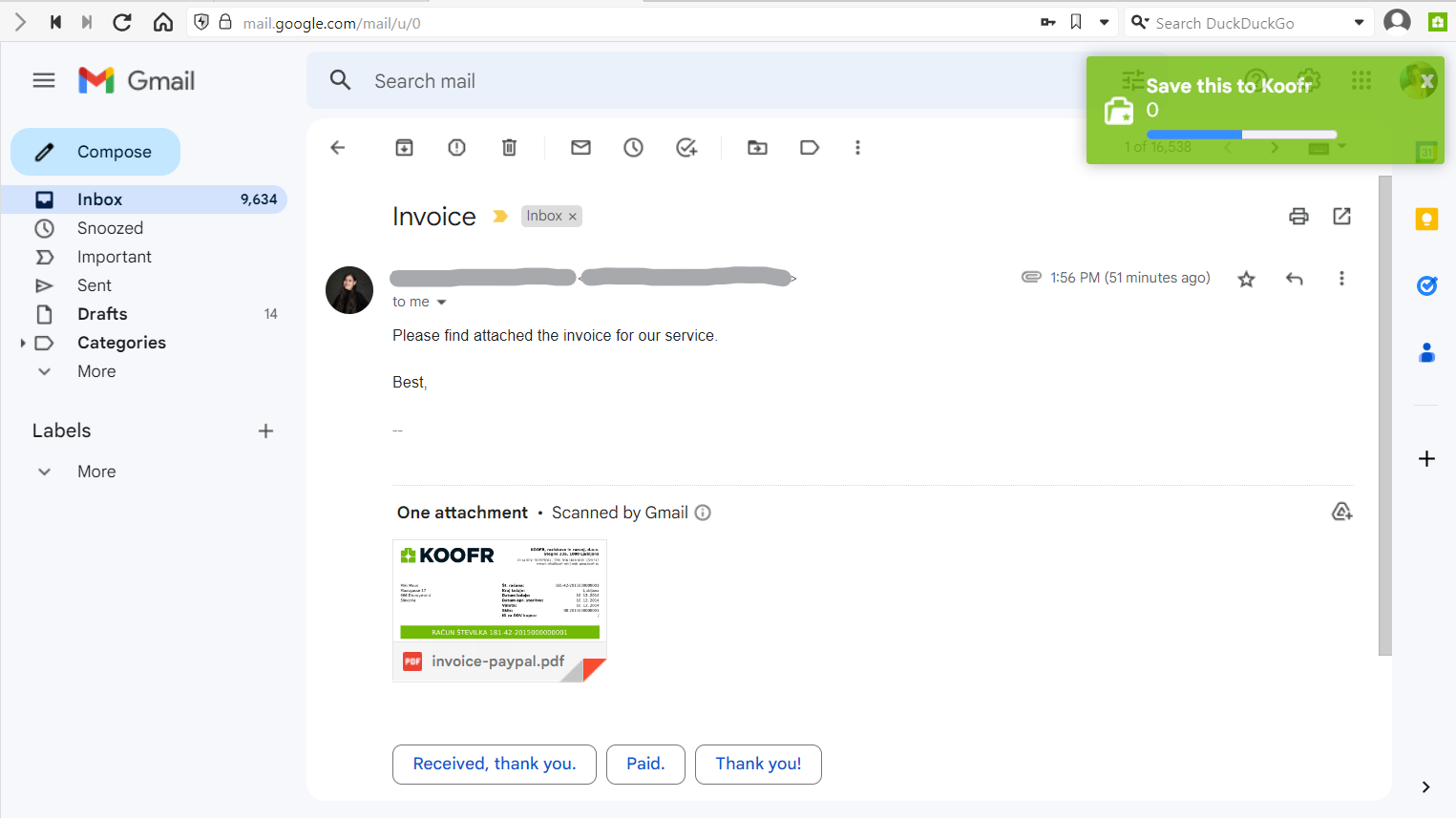 That's it! You can now find your saved attachment in the Save to Koofr folder.
We recommend you clean up or organize your Save to Koofr folder from time to time to ensure that you can always find what you're looking for!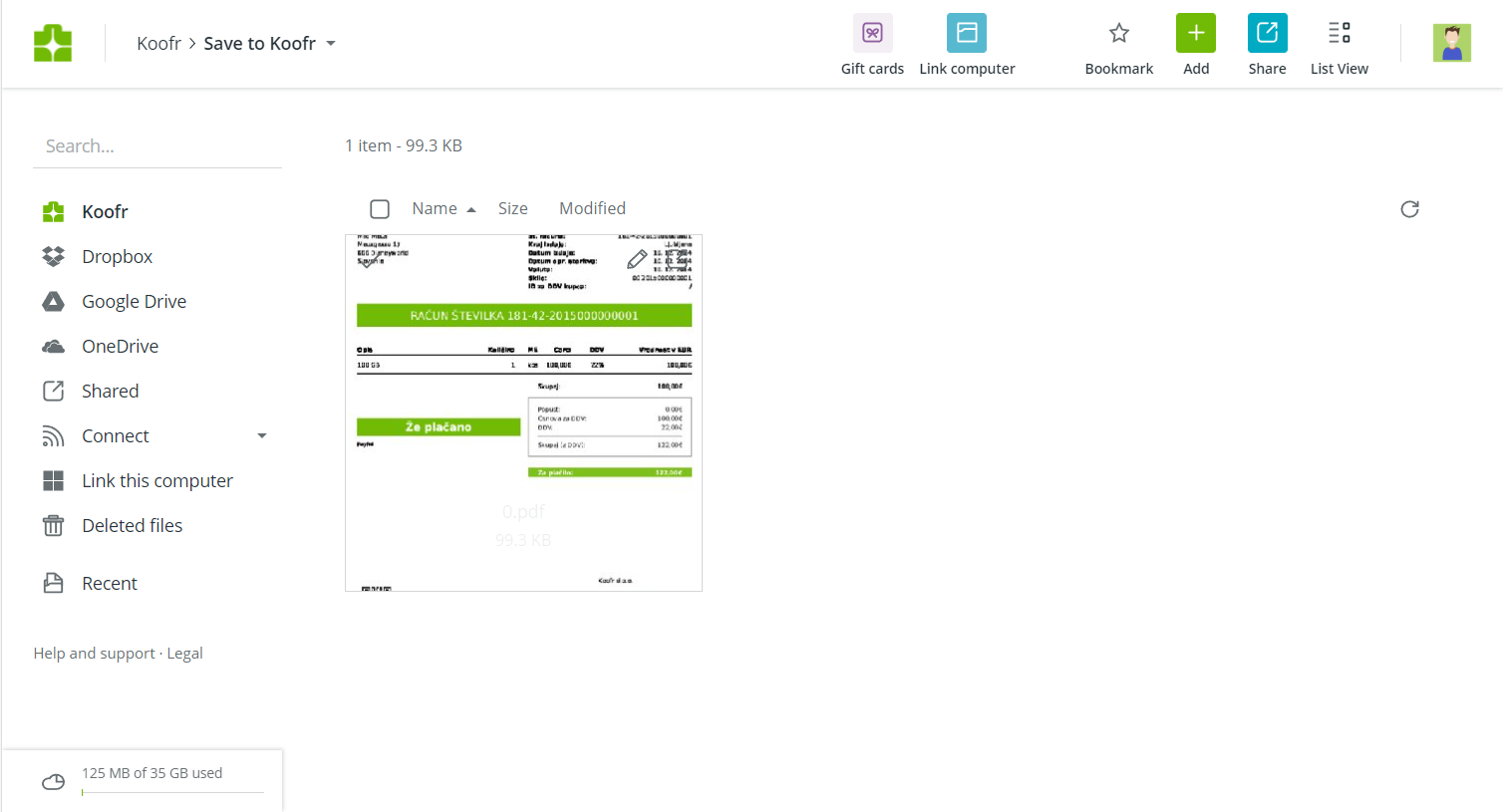 Saving attachments from other web-based email clients
Unfortunately, not all email clients support the direct-download feature like Gmail. From what we've tested out, this does not work with neither ProtonMail, Tutanota, nor Outlook.com mail. However, there is a whole myriad of great webmail services out there, so it might also work with one of them.
Where can I find Save to Koofr?
Our Save to Koofr browser extension is available for Firefox and most Chromium-based web browsers (we have tested Google Chrome, Microsoft Edge, Opera, Vivaldi, and Brave). You can find and install it using the Firefox Add-ons library or the Chrome Web Store, respectively.
If you need additional help, you can look it up in a blog post that covers your chosen browser:
---
Are you using our Save to Koofr extension? Join the conversation in our Reddit community and let us know what you think!