7 Koofr features we're sure you'll love
From connecting your existing storage accounts to Quick sharing – Koofr has some cool features we're very proud of.
[Updated, Jan 2020: Amazon Drive removed]
Koofr offers everything that you'd expect from a data storage solution provider - backup, sync and sharing, while also offering prime security and privacy of all your files. But what are some other features that make Koofr really great to use?
1. Connect your other storage accounts
You already stored some of your files with other providers that offer cloud services. It's ok, we get it. :) What we also get is, that moving all your files around would be a big hassle. So we made it possible to connect your existing storage accounts with Koofr and store them all in one place – in your Koofr account. Connecting is easy and with just a few clicks your files from Google Drive, OneDrive and Dropbox will be accessible in your Koofr account.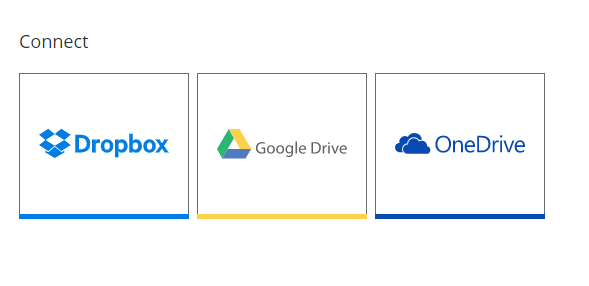 2. Web, online and mobile apps
No matter where you work with your files (photos, documents etc.) and which devices you are using, Koofr has got you covered. It's accessible online, as a desktop app, as a mobile app for Android and iOS and as a WebDAV.
3. Quick sharing
When you're in a hurry, sharing can't be fast enough. In the Koofr web app, you can share a file instantly – drag it from your computer and drop it in the » Quick sharing« field and Koofr will immediately create a link to the file. You can then share the link on social media or send it in an email.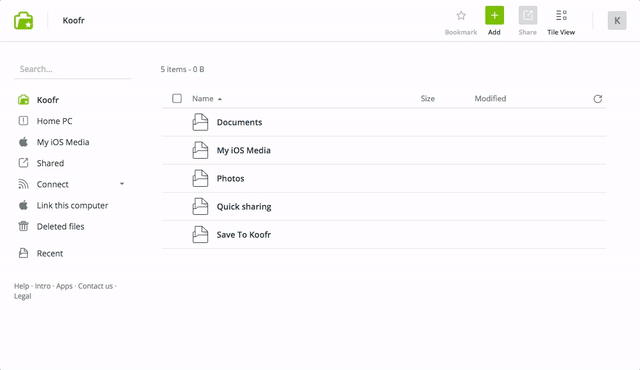 4. Receive files
Your friends and co-workers who don't have a Koofr account (or perhaps any other file sharing service account for that matter) can send you files directly into a folder you create in your Koofr account with this simple, yet efficient solution. Create the folder, share the link to it and wait for the person to upload the files. It can also be password protected and have a set expiration date. Read more about setting share links time expiration here.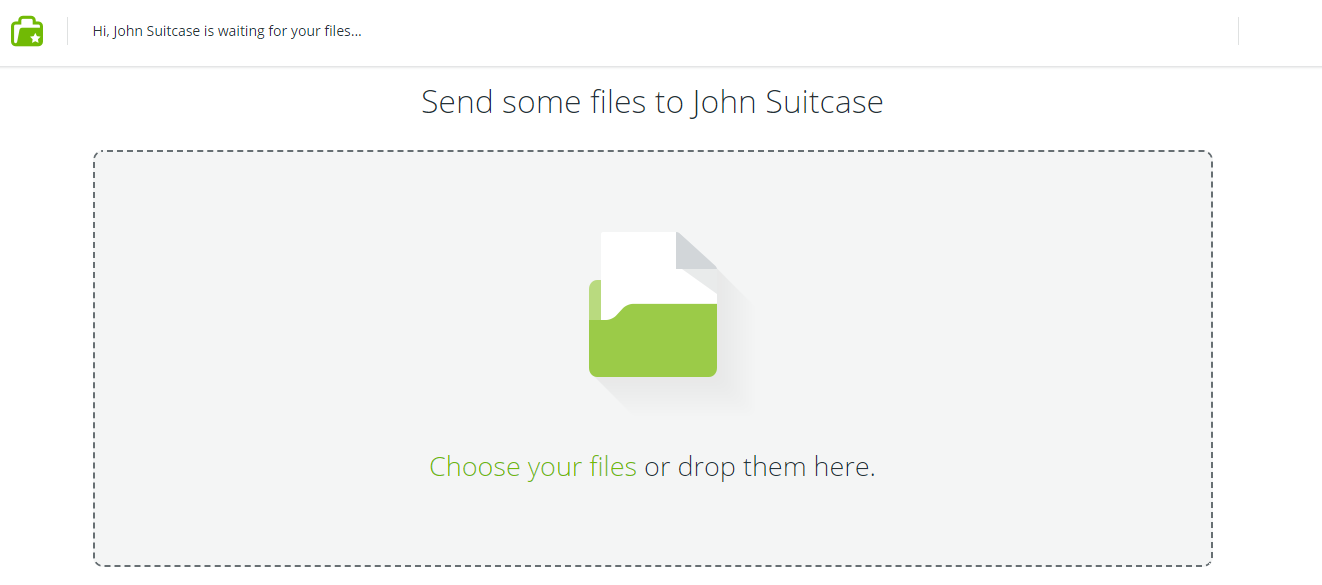 5. Multiple file rename tool and multiple downloads
Do you want to rename all your holiday pictures at once or maybe download multiple presentations? Renaming and/or downloading files is easy with Koofr. You can choose from different ways of renaming your files with the Multi-Rename tool and download numerous files at once, even from Search results or Recent files.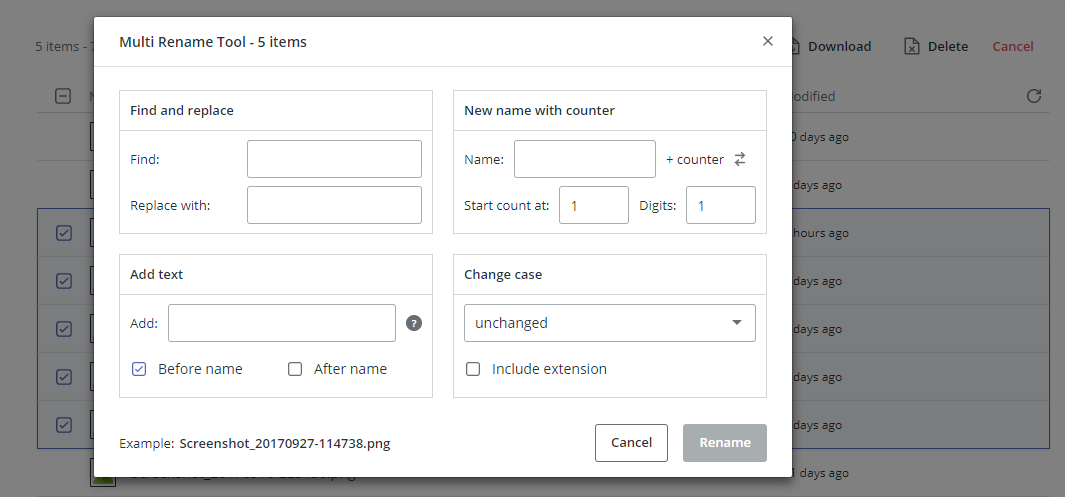 6. Video and RAW image thumbnails
If you're a professional photographer or a very passionate amateur one, this feature will win over your heart. Koofr shows image thumbnails for the majority of RAW files as well as videos. Browsing through your photos and videos will be much faster!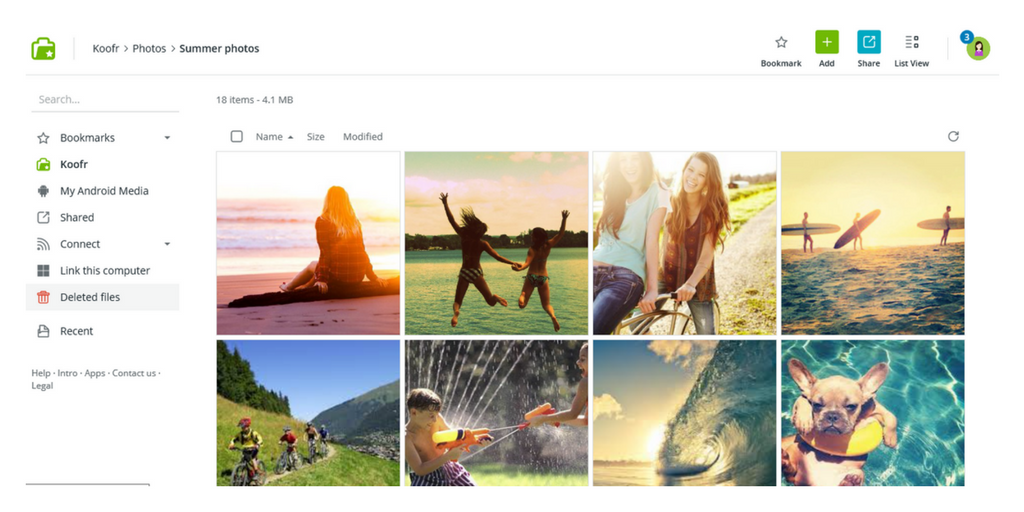 7. Google Chrome plugin
Did you know Koofr exists as a Chrome plugin?It makes saving screenshots directly to Koofr simple (shortcuts: CTRL + SHIFT + K on PC or CMD + SHIFT + K on Mac). The same goes for any pictures from websites you want to save - simply right click on the photo and select "Save to Koofr". You can even save pictures on sites with right-click prevention by choosing "Save the largest image" Read more about it in our blog.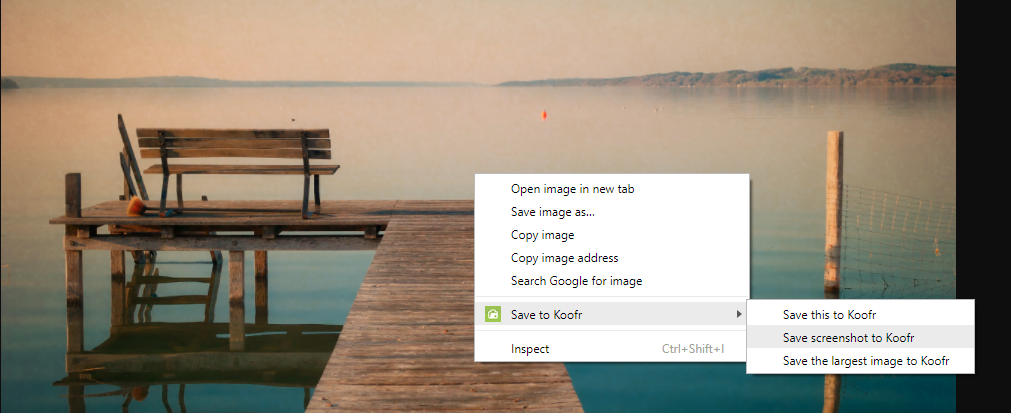 ---
Which is your favourite Koofr feature? Maybe it's not a feature, but the fact that Koofr offers you a plan sized to your needs? If you haven't yet, create your Koofr account today. The up to 10 GB plan is free and always will be, while our other plans are also very affordable.
Want to talk to us? Join us on the Koofr subreddit!