How to plan a wedding with the help of Koofr?
The start of the wedding season is around the corner. And, given the current situation, you might be stuck at home for a while. If you are getting married this year, you can use this extra time to plan your wedding, which is a pretty time-consuming task. Koofr is here to help you get organized and plan the best wedding day.
If you are married or you are planning to get married, you know how much time, work and organization it takes to plan a decent wedding. There is work to be done on every little detail of your wedding day before it happens. If nothing else, you need to pick a date, venue, menu and a good photographer to commemorate your day.
Read on and find out how Koofr can help you with the planning process, how you can use Koofr during your big day and after. Aside from helping you stay organized, Koofr can help you make your wedding day a bit more eco and wallet-friendly.
(1) The planning phase
Koofr can help you organize the important information.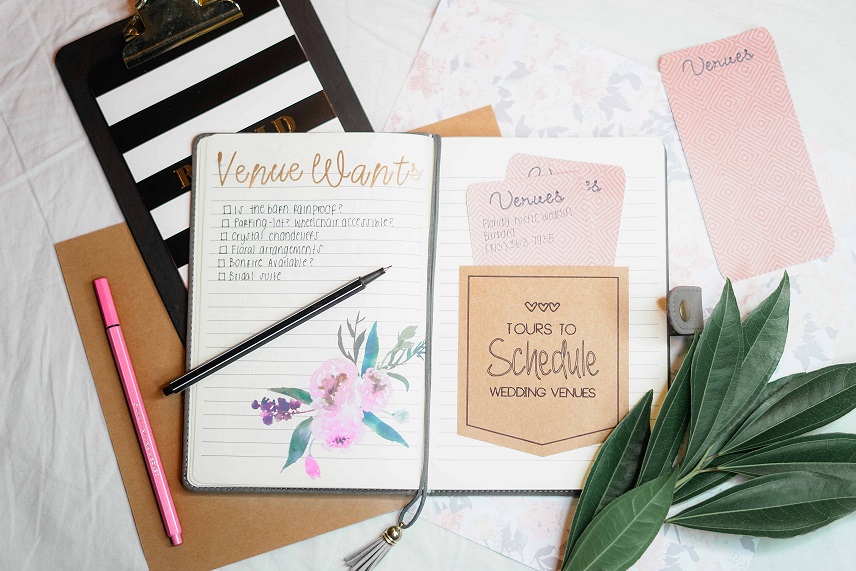 First, create a Wedding folder in your Koofr account. You can create a folder structure inside the Wedding folder for all of the most important aspects of your wedding and keep track of everything from contracts with your providers, important documents and photos for your wedding vision.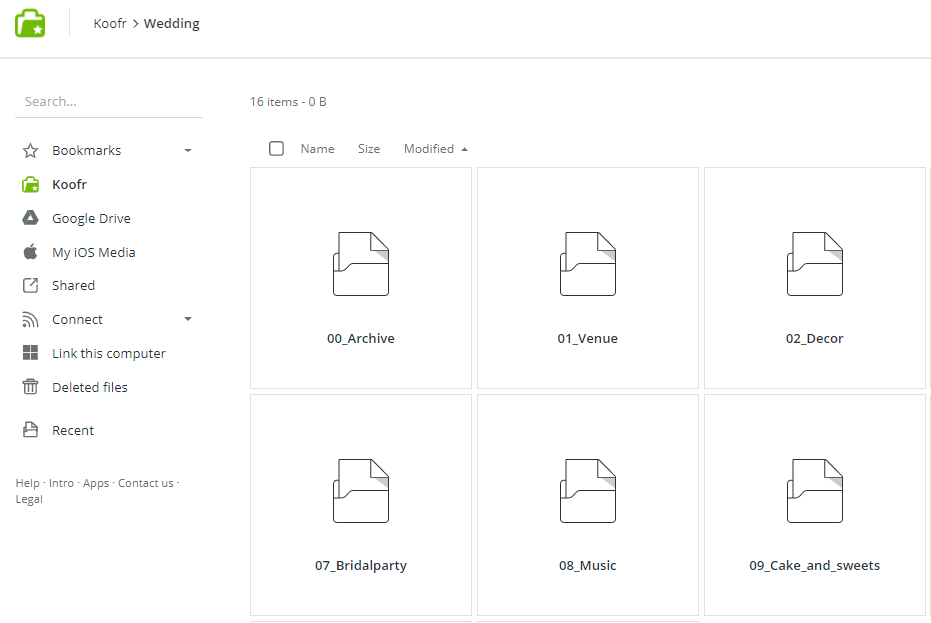 Our Save to Koofr extensions can be of great help in this phase. Find more information on Save to Koofr with Google Chrome, Brave browser and Firefox in our dedicated blog posts.
Save to Koofr extensions can help you easily save inspiring photos and ideas to your Koofr account while browsing, even from web pages like Pinterest, as shown in the image below.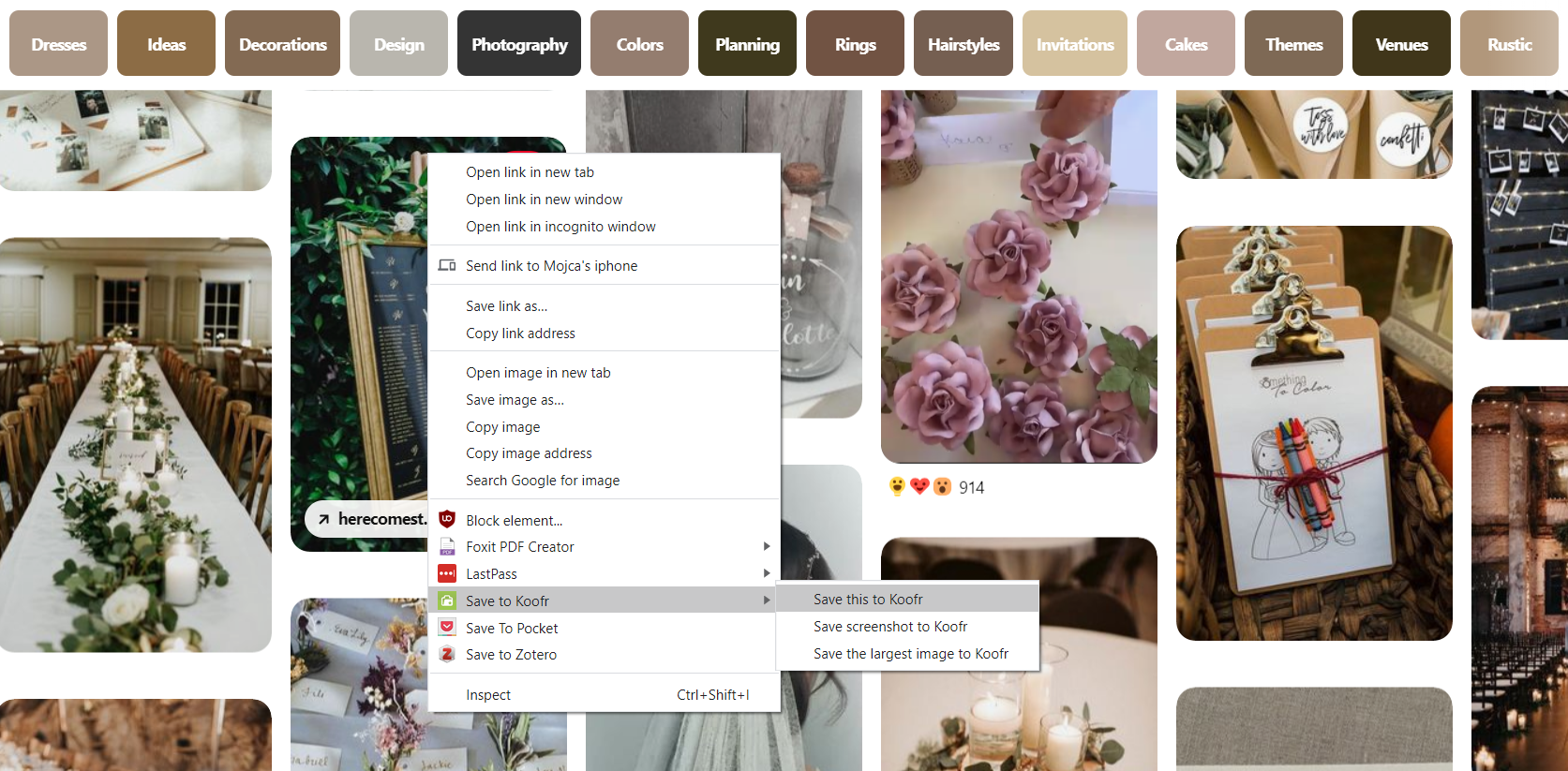 You can easily share the important information from your Wedding folder with your bridesmaids, groomsmen and other guests with different Koofr sharing options.
If you are being extra careful with your budget and you are not set on printed wedding invites, you can share your wedding invitations with your guests with our Send link option, via e-mail.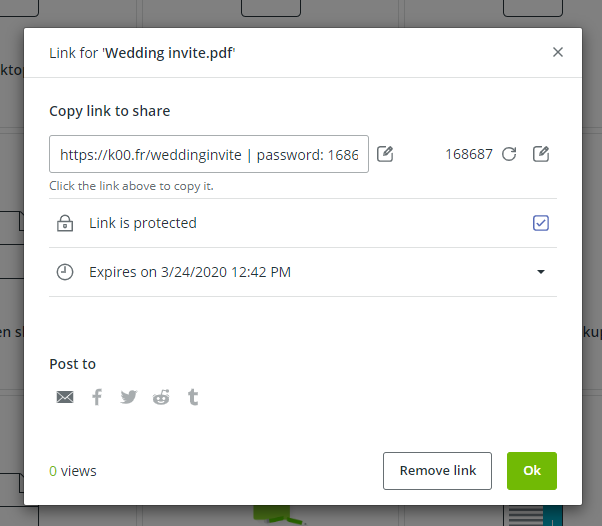 You guest will be able to download the invitation to their device or save it to Koofr, if they are Koofr users.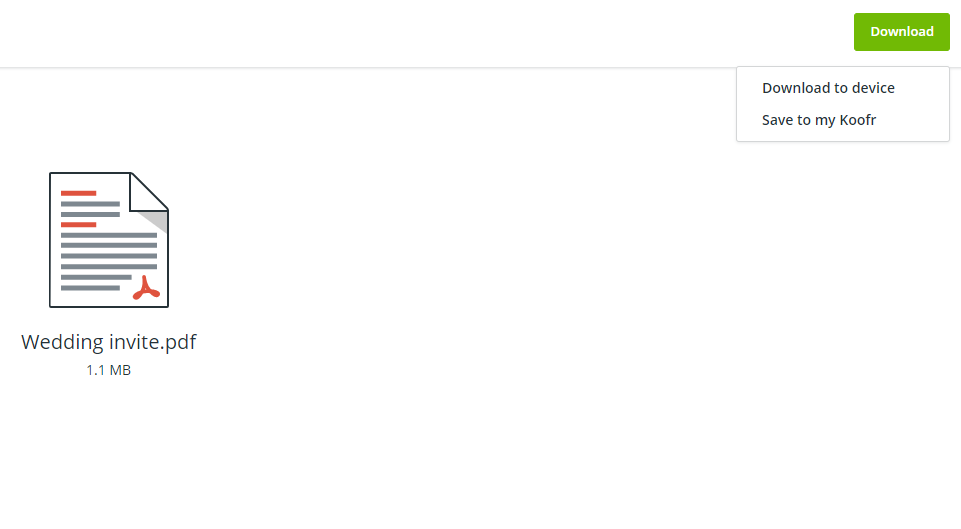 (2) During the wedding
If you are recently married or planning a wedding you probably know couples nowadays create their custom wedding hashtags (#) so their guests can share wedding photos on Instagram and other social media.
But we have an even better idea for you. Create a Wedding Photos folder inside your Koofr account. Set up a Receive files link and share it on your wedding invitation or your other wedding stationery. This way guests can upload photos to this folder during your wedding or after. This way you can easily gather the candid shots your guests make during your big event.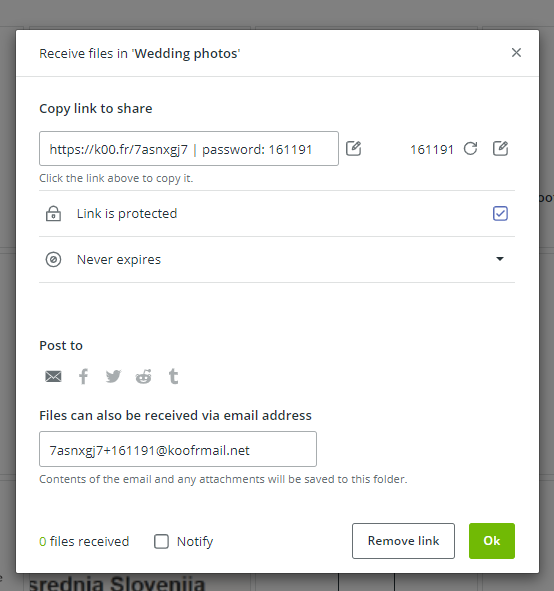 You can make the link protected with a password or unprotected (if you want to share it via social media) and customize the expiration date. With a paid Koofr account you can even customize and personalize your upload link –add your names for example (see picture below). If you want to be notified when your guest upload files into your folder check the box next to Notify at the bottom of the pop-up.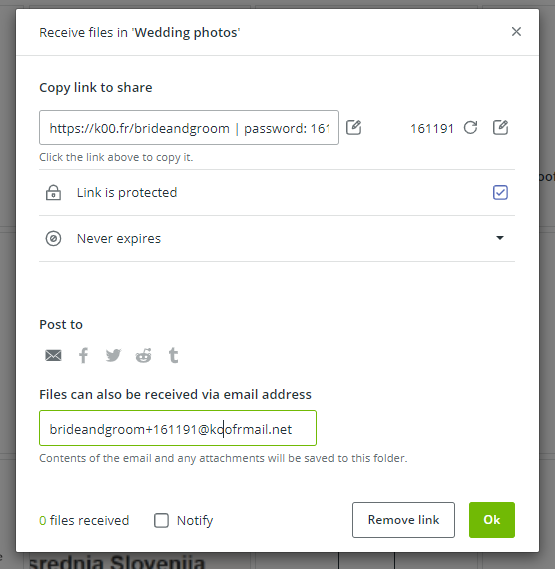 Your guests can upload photos taken with their phones, without needing the Koofr mobile app or even a Koofr account. And, they can also send the photos to the Koofr generated email address and their photos will appear in your Receive files folder.
(3) After the wedding
What happens when you finally receive the official and unofficial photos of your big day. How to share them with your guests in an organized and safe way?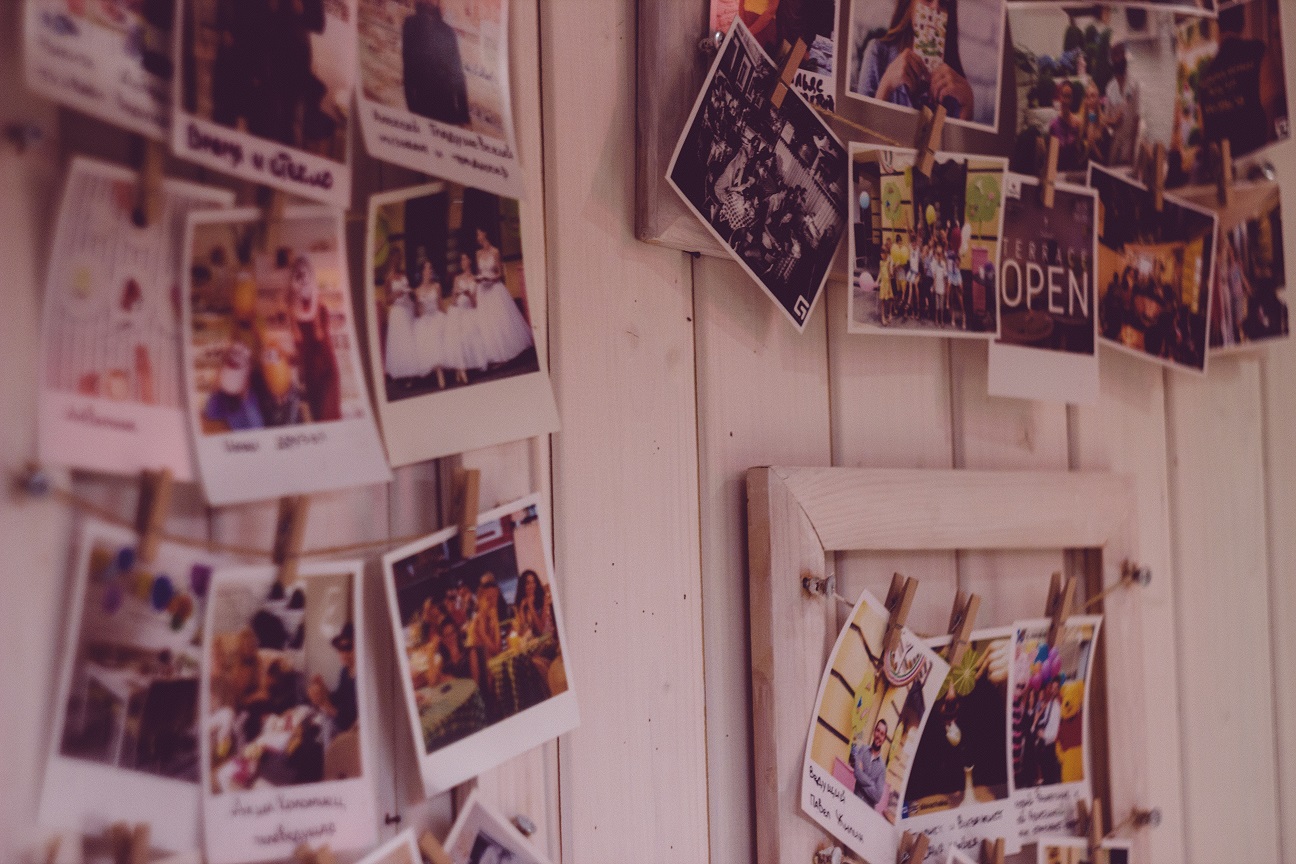 Organize your photos
First, create a gallery of your wedding pics inside your Koofr account. Add all of your photos to the Wedding photos folder.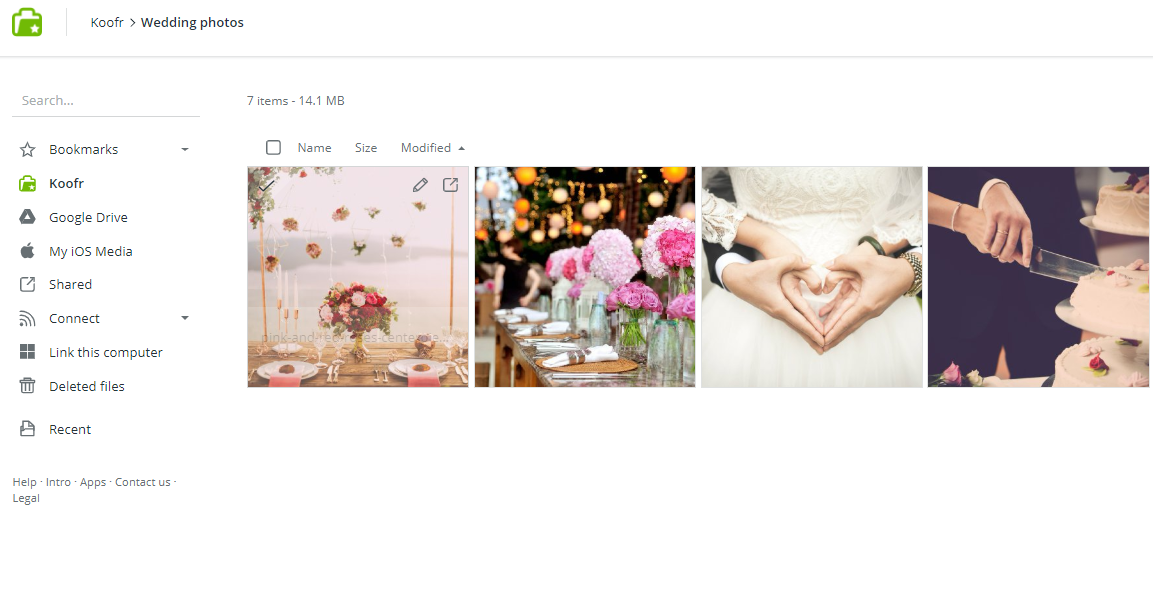 And finally,
Share your photos with your wedding guests.
Nowadays it is highly likely that you will receive your wedding photos in a digital form - either from your official photographer or from your guests. Koofr offers you some excellent and eco-friendly and wallet-friendly sharing options to deliver those photos to your family and friends.
Which sharing options are available in Koofr?
If your guests are tech-savvy, you can use the Add people option, which allows the added people to also manage your folder. You can simply add anyone with their e-mail addresses and click Add. This way you can share your photos with anyone who owns an email address and non-members will be invited to join Koofr. They will have to join before they can view your photos.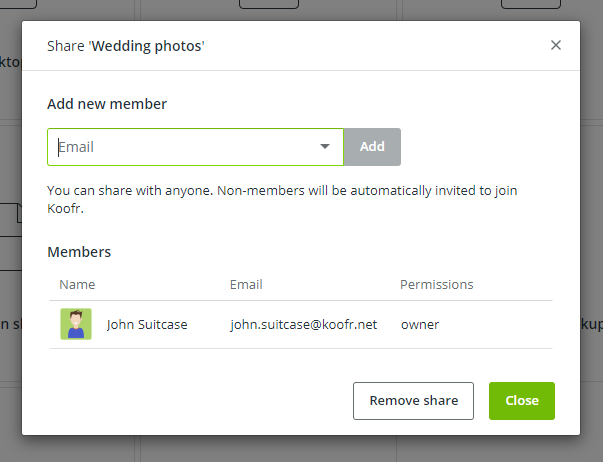 If your wedding party is huge, it might be easier to use the already mentioned Share link option, which will enable your guests to download files/folders from your Koofr account, even if they are not Koofr users. You can easily share the link via e-mail or social media (if the link is unprotected), protect the link with a password and set a custom expiration date. If you are a paid Koofr user, you can also customize your download link, like we did (see picture below).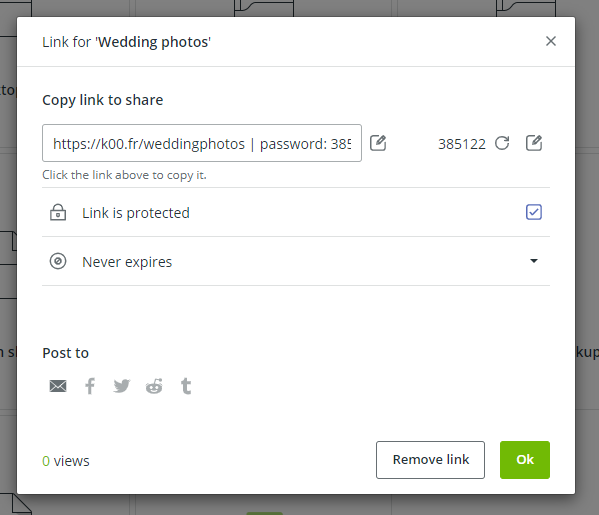 And, as mentioned in point (2), you can let your guest upload photos into your wedding album with the Receive files link, which enables third parties to upload files and folders from their devices to your folder in Koofr even if they are not Koofr users.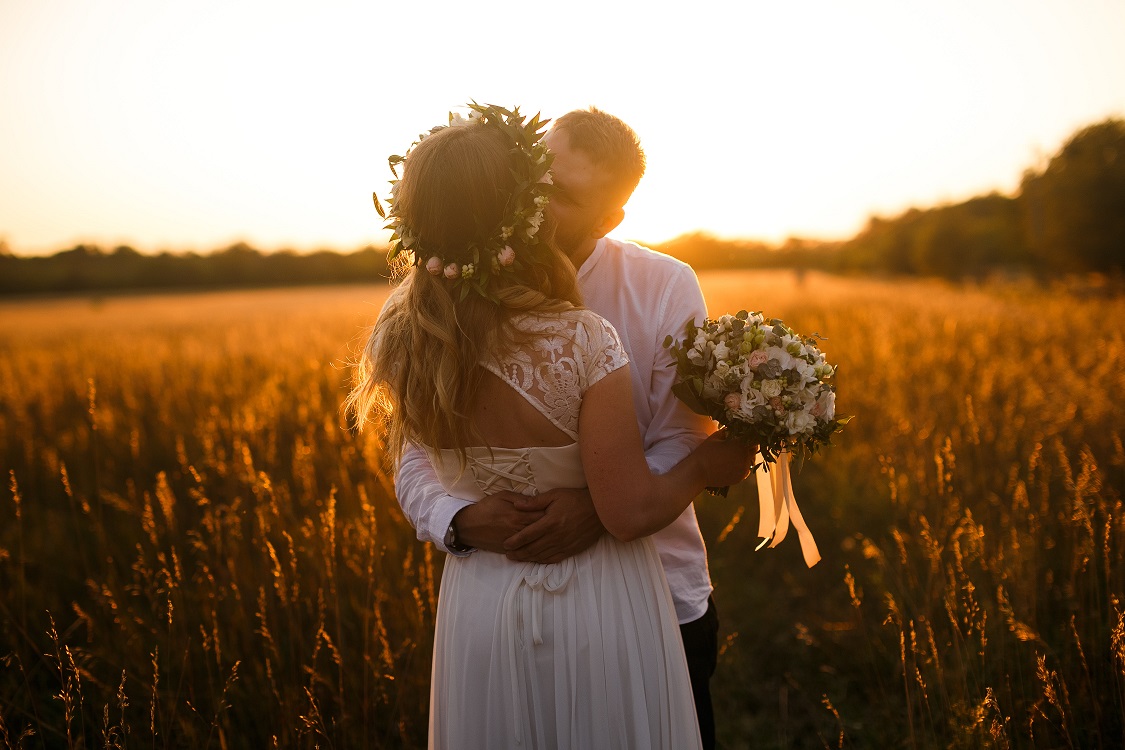 Happy wedding planning and lots of joy on your big day.
Join us on the Koofr subreddit and become a part of the growing Koofr community!