How to organize your files across many devices with the help of Koofr?
The biggest problem with organizing your files is, in fact, you. Maybe you are disorganized or it is hard for you to stick to the system you set. Don't fret, you are definitely not the only one. And, we can help you with that. How, you might ask? Follow the steps below and organize your files across all of your devices with the help of a few awesome Koofr features.
At the start of the new decade, we are all anxious for it to be the best possible. If not the best, it can definitely be the most organized, with our help. We are in the middle of the Get organized month, and why not start the process with our computer and our files? Organizing your files is primarily getting rid of the clutter on your devices. But we'll get to that, step by step.
(1) First, create a Koofr account. Watch our video on how to do that.
(2) Download the Koofr application for your desktop or laptop. The application is available for Windows, Linux, and Mac operating systems.
(3) We suggest you use these organizational tricks on all of your devices, so your files are organized well before you start with other steps. To sum it up quickly, you need to first delete everything you do not need, set up a folder structure that is reusable and which allows you to stop relying solely on search functions on your devices. Then you need to name your files in a way that helps you easily find them later.
You can use the Koofr Duplicate Finder to get rid of your duplicate files.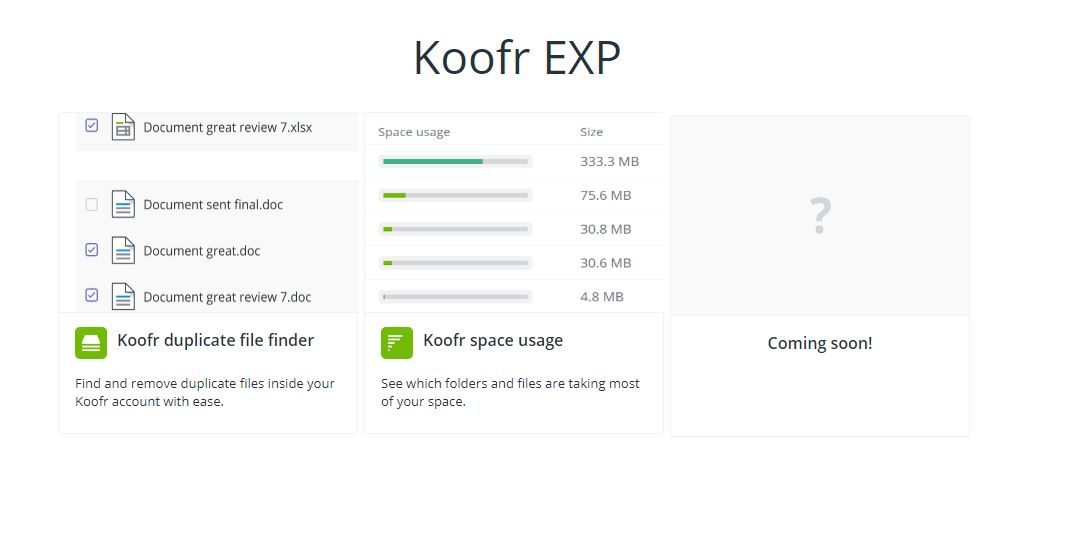 Note: The Koofr Duplicate Finder is only available in the paid Koofr accounts.
(4) Having your files organized is only a part of the solution, you always have to make sure you don't lose them too. So now that your files are organized, set up automatic backups. You can easily do that with the help of the open-source software Duplicati and our blog posts that describe in detail how to set up backups to Koofr for Windows, Linux or Mac.
(5) Your files are now organized and safely backed up to Koofr. In this step, we will set up synchronization, so your files are also constantly uploaded to your Koofr account from one (or many) computers. Check out our video on setting up synchronization to Koofr. If needed, you can set up custom syncs from multiple computers to the same folder in Koofr.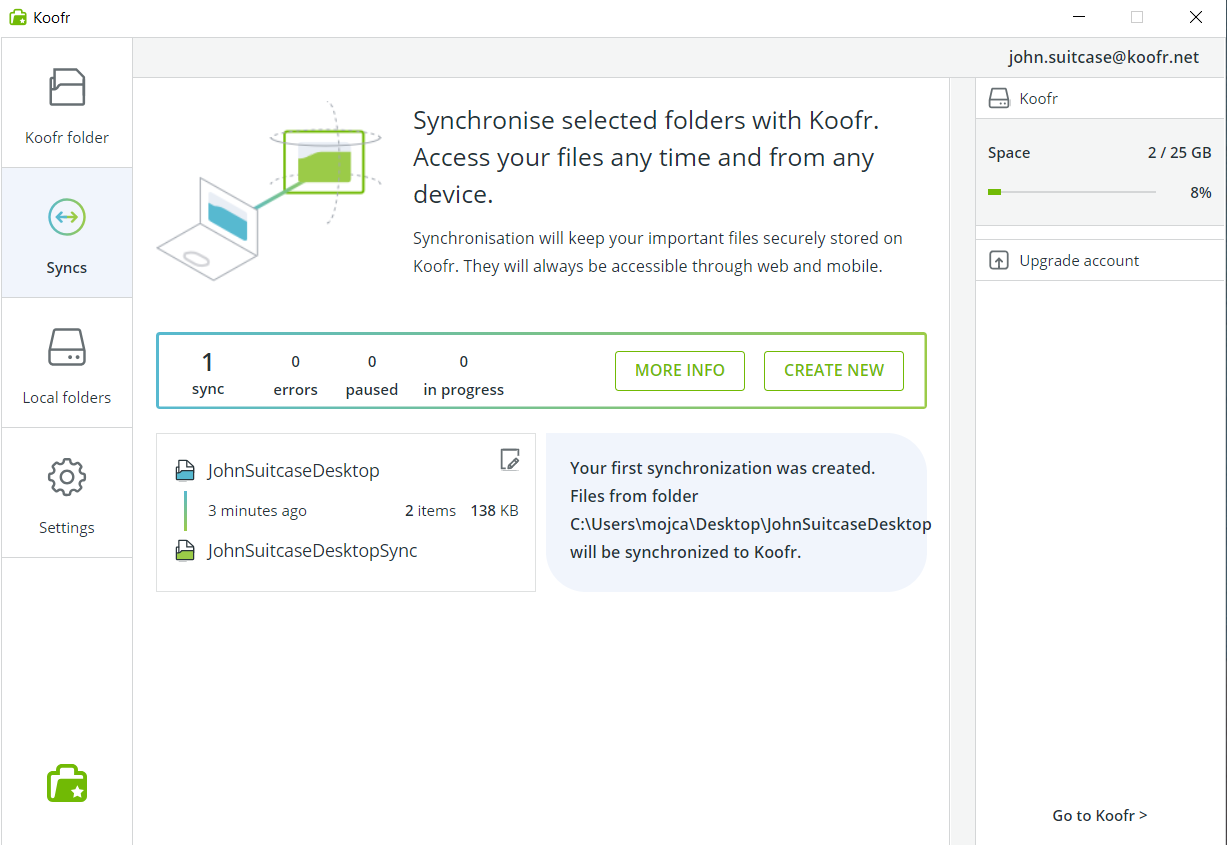 This way, you can see all of your files inside your Koofr account, wherever you are.
And if you don't want to mix your work files and your private files, set up syncing from your work and home computers separately, to the same Koofr account but to different folders (for example one named Koofr/Business and Koofr/Personal), with our custom syncs.
(6) Download and install the Koofr mobile app on your mobile devices and sign in with your Koofr account credentials. In the Settings of the app you can set up automatic uploads of your media files to Koofr and then see all your photos & videos in your Koofr account. This way you can free up space on your mobile device and safely backup your photos to your cloud storage as an added bonus. When all your photos and videos are stored in your Koofr account, you can empty your Gallery folder, without worrying you will lose your precious memories.
(7) If you went through all of these steps, your files are now syncing to Koofr from all of your devices. They are also organized and safely backed up. You can view the same files across all of your devices through your Koofr account from wherever you are, as long as you have an internet connection.
Note: On Android devices, you can also save your files for offline use.
(8) Now, the most important part – you have to stick to your system. It might not be easy at first, but it will be worth it. How do we know? Because if you followed our steps, you'll be able to find your files easily and quickly. This will let you save time you'd otherwise spend searching for your files and being less productive as you could be.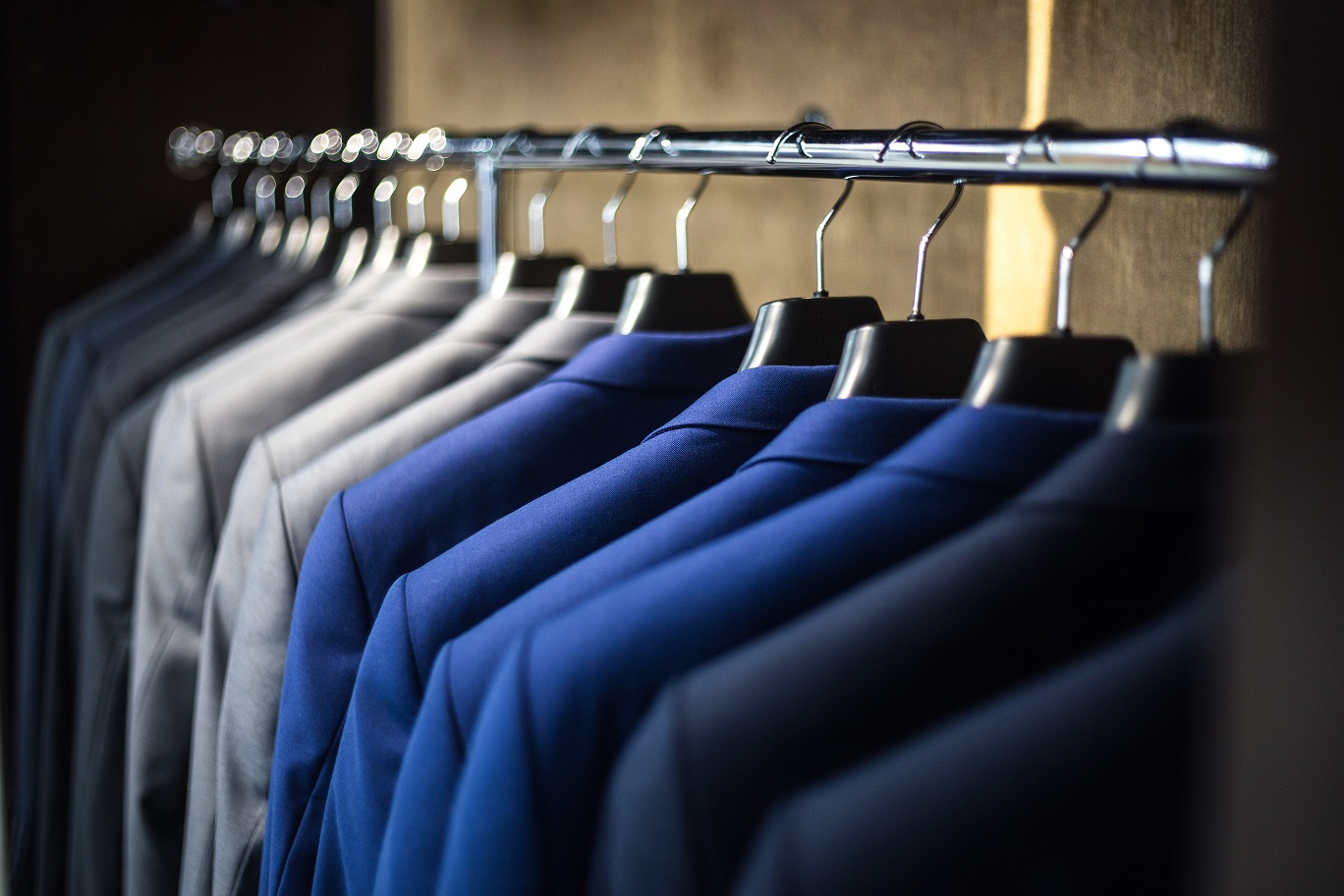 Remember, the first step in organizing your files is the hardest and the most time-consuming. After that, it gets easier every step of the way. Organizing your files is a long-term process and a habit you can take up step by step.
Next step: your closet. :D
Want to talk to us? Join us on the Koofr subreddit!